All across the globe, September means school time for little kids. So on Thursday the royal family of Belgium gathered up its brood and went to school!
Prince Philippe and Princess Mathilde accompanied their four, color-coordinated children to Sint Jan Berghmans College for their first day of classes.
Prince Gabriel, Prince Emmanuel, Princess Elisabeth and Princess Eleonore each carried their own packs and looked comfortable in their royal roles when shaking hands with the grown-ups.
Even though they are young, Belgium's littlest royals will have to be ready to reign eventually: Princess Elisabeth, the oldest child at age nine, is second in line to the Belgian throne after her father. Her little brother Prince Gabriel, age eight, is next in line, followed by Prince Emmanuel and Princess Eleonore.
Their mother and father, who is the eldest son and heir apparent of King Albert II and Queen Paola, beamed as they sent their children off for the big day. Check out the happy family below!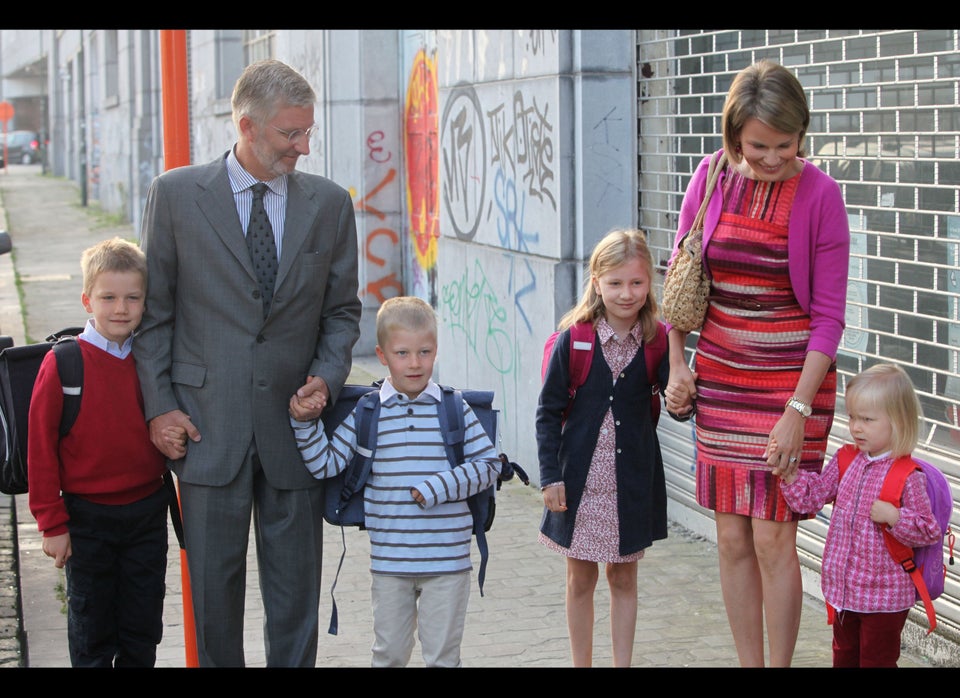 Prince Philippe & Princess Mathilde and Kids