For an official visit to The Norwegian Seamen's Church on Tuesday, Mette-Marit went with a demure, pale pink tweed coat. But don't think royal duties got in the way of the 39-year-old's flair -- she definitely showed off her unique fashion sense with a trendy hairstyle.
The princess' braided updo was an elegant yet hip look -- and it kind of reminded us of challah (in a good way). Obviously, Mette-Marit's hair gets two thumbs up from team HuffPost Style, but check out the photos and tell us what you think!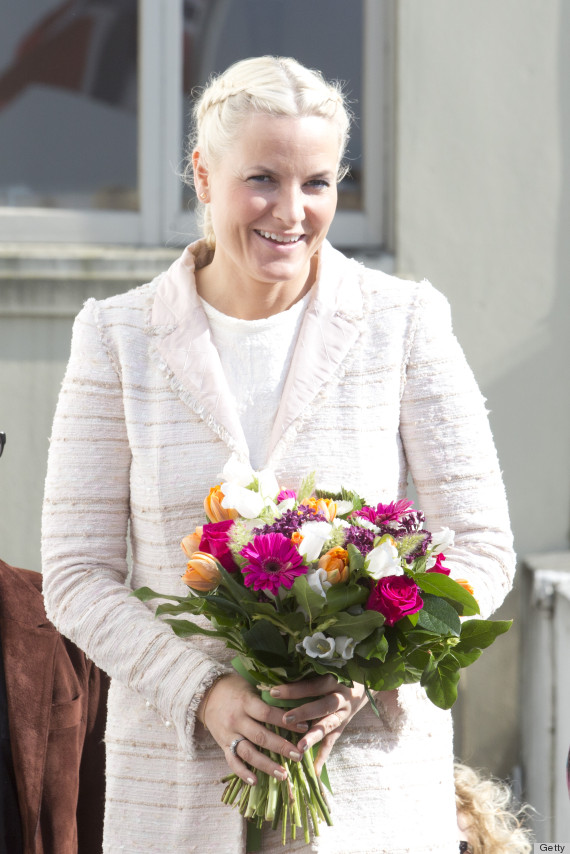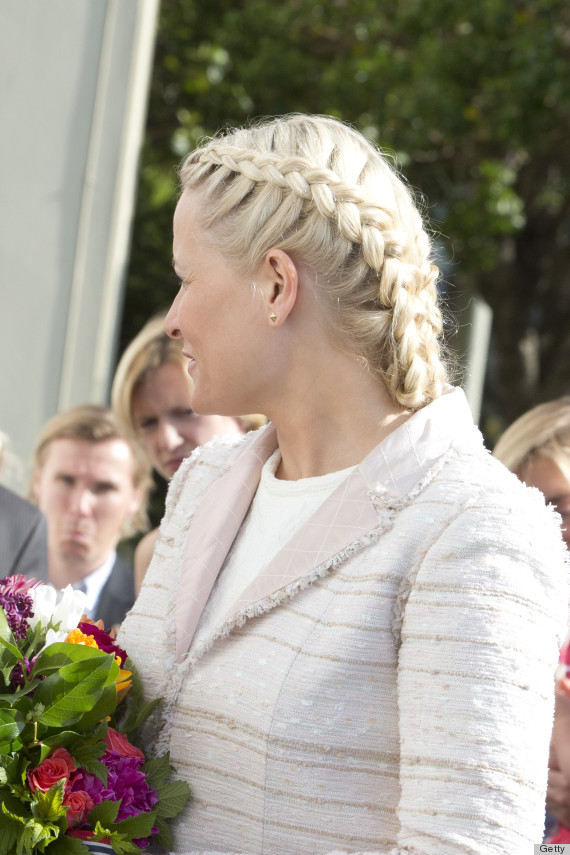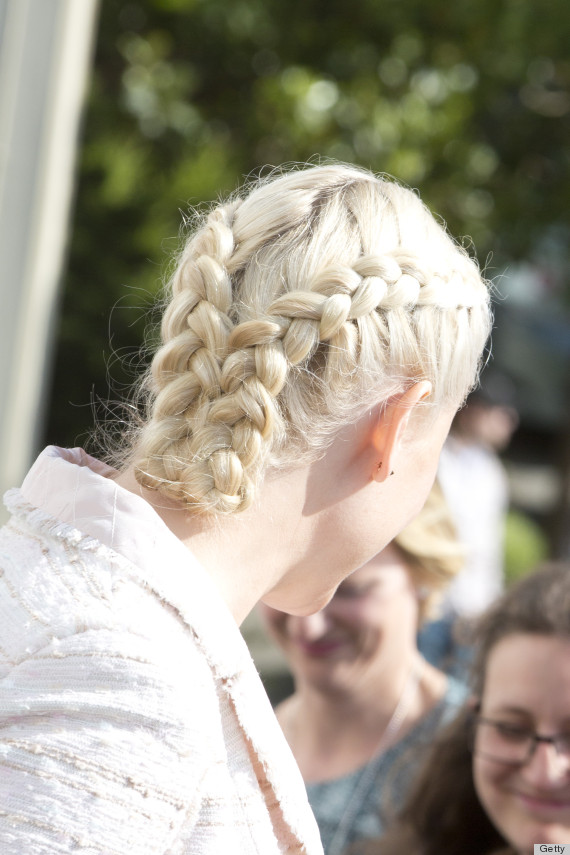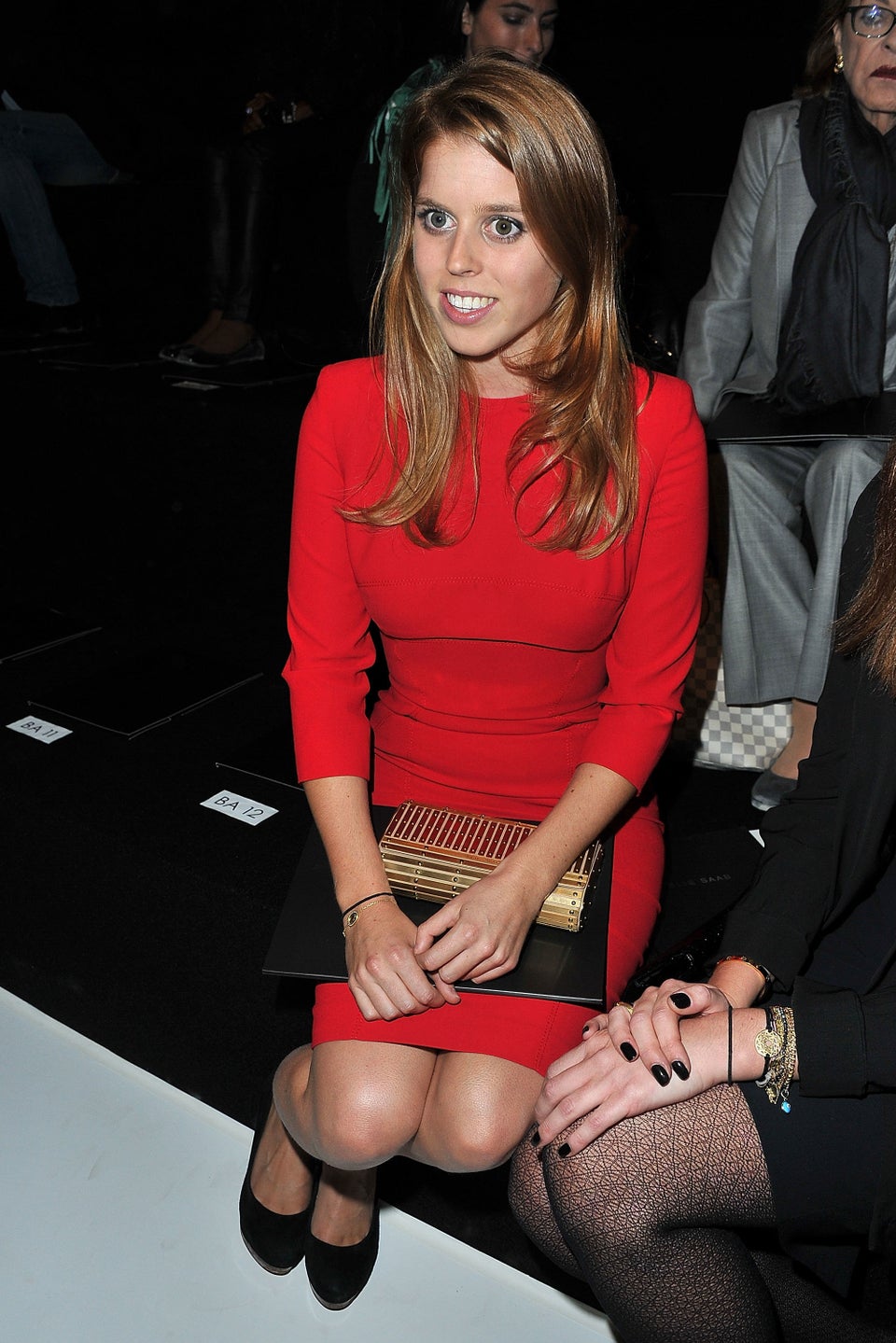 Royals At Fashion Week!
Popular in the Community