It's been about 1,000 days since Princess the bulldog's family dropped her at an Arizona animal shelter, saying they were moving and leaving the dog behind.
It was mid-January 2013, and right away Princess went onto a list of dogs slated for euthanasia.
Elena Bobu, from a local group called Rescue Pals, saw Princess' sad shelter photos and read her heartbreaking story online, and became determined to give this dog the rich life she deserves. Bobu whisked Princess out of the shelter and to a nice dog resort, where she'd be able to stay until some lucky family took the doggie home for good. 
Initially, folks thought that would happen in a flash. Princess is a sweet dog, with a stubborn, funny, goofy personality. She's smart, adorable and clearly longs for love.
But nearly three years later, the blocky-headed pup has an ever-grayer muzzle and is still living in a kennel, still waiting for a family to make her theirs.
"Honestly I thought she would be adopted very fast. She loves people to no end and is very silly," Bobu said. "I never thought it would take so long."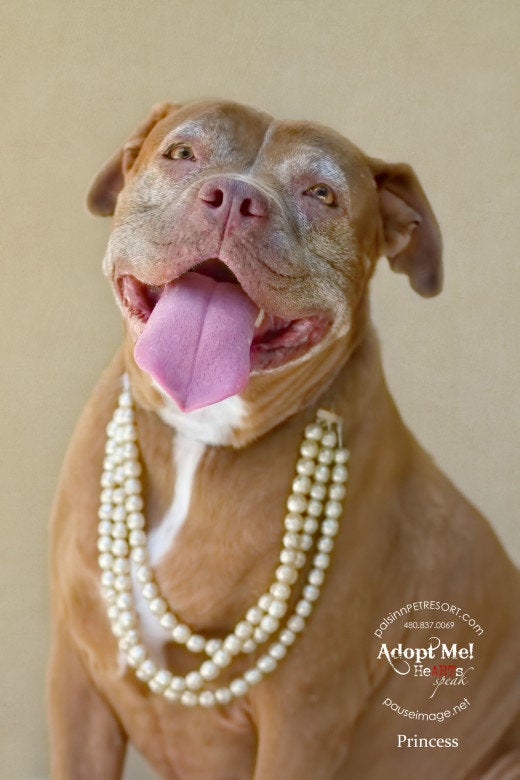 Given the far grimmer alternate possibilities, the last three years have not been terrible ones for Princess. Not by a long shot.
She's got a comfy bed and lots of toys at the resort. Every day, volunteers play with her. They take her out of her kennel, for walks in the beautiful Arizona foothills.  
"She has lots of fans who come and spend time with her, " Bobu said.
Volunteers do try to be judicious about giving out treats, since Princess has been blessed with a zaftig build -- but even keeping her away from the munchies for the sake of health, is a sign of just how much this dog is adored, if you think about it.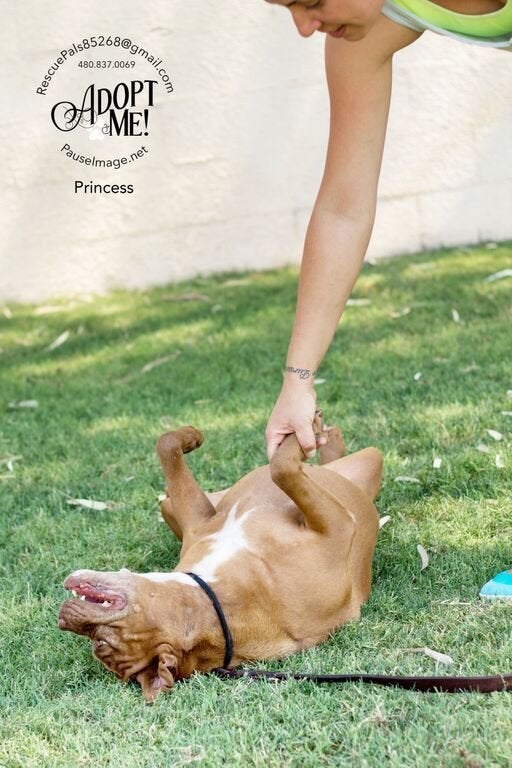 Everyone says it: Princess should have more. 
Princess is about 8 years old now. She's in good health -- better than when she arrived, even -- but every day her muzzle seems to get a little grayer, which makes her odds of being adopted a little smaller. (Princess is also not always great with other dogs, which presents another challenge.)
It almost worked out a few times, but the situations were never quite right. 
Now all of a sudden, Princess is getting more depressed, and her friends at Rescue Pals are feeling a little more urgency about this dog's situation.
"The resort staff finds her in her kennel staring at the wall, having a lost and hopeless look on her face. She often tries not to go back to the kennel and be left alone in there again," Bobu said.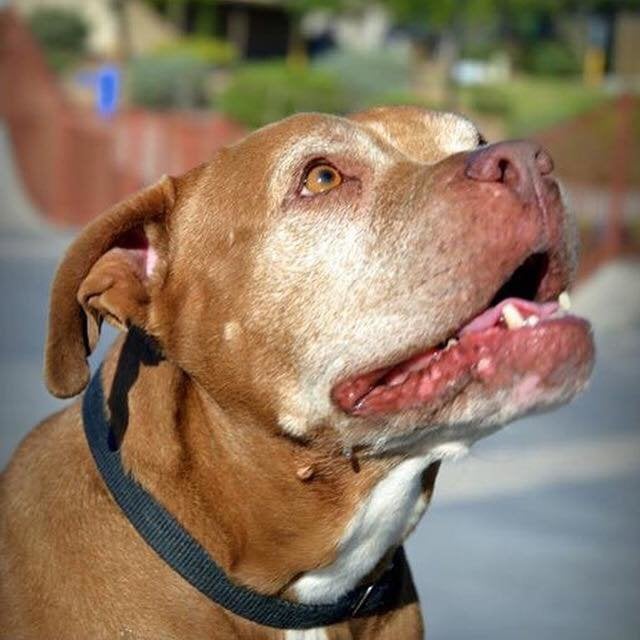 It's hard for those who care about Princess not to despair, themselves.
"She never did anything wrong. Her family let her down. I personally feel I have failed her by not finding her a home for so long," Bobu said.
Instead of giving up, Rescue Pals is redoubling efforts to get Princess where she belongs: in a loving home, that's calm and safe, with people who will give her kisses, along with some exercise and not too many treats. Some place with a big comfy couch, where Princess can survey her lands without having to exert all that much effort.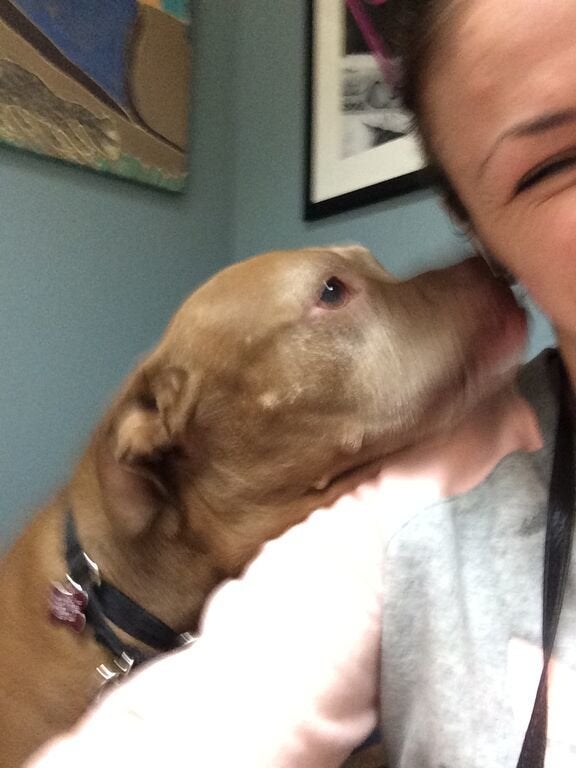 To get her there, Bobu just finished making that rip-your-heart-out video telling Princess' story, up at the top of the page.
Princess also has professionally produced photos, posted to 
a Facebook page
, and her very own 
website
 -- which has, utterly charmingly, a "
What Others Say
" section that basically reads like a series of laudatory book blurbs like this one:
"Princess is gentle, playful, loves kids, loves to sunbathe. She loves to lick your whole face, to love and cuddle. Not one bad thing about her. Love her!" 
Underlying all of this -- the work, the hope, the website -- is that Bobu believes in Princess. She believes that Princess is a great dog, who will be a great pet, once someone gives her that opportunity.
All the better if that opportunity comes soon.
"She is such a ray of sunshine to everybody she meets," Bobu said. "Every creature deserves a safe home and to find love. We all deserve a second chance."  
Get in touch at arin.greenwood@huffingtonpost.com if you have an animal story to share!
PHOTO GALLERY
These Pit Bulls Need Homes!
Calling all HuffPost superfans!
Sign up for membership to become a founding member and help shape HuffPost's next chapter