On Monday, TODAY co-anchor Savannah Guthrie announced that she's written a children's book ― and revealed the title.
The book, which she co-wrote with parent educator Allison Oppenheim, is called "Princesses Wear Pants," and it's about Princess Penelope Pineapple, who "celebrates girl power by showing young girls that its not how they look, but what they do that matters most."
Guthrie and Oppenheim both said it was their princess-obsessed daughters who inspired them to create the book.
"I realized pretty quickly Vale was going to love princesses. I think it's in her genetic code," Guthrie told TODAY of her daughter. "We wanted our daughters to be okay with their love of princesses but also realize that princesses are strong women with real things to do."
Both women noted that they are not "anti-princess."
Oppenheim told TODAY, "We don't want to send our little girls the message that what they love is problematic or silly. But we do want them to know that women are substantive and do important things no matter how they look. I see the princess phase as a major opportunity for learning, if we navigate it thoughtfully."
The book's website also hints at empowering content, revealing that Princess Penelope flies in the Pineapple Air Command, hosts a science fair and works in her vegetable garden.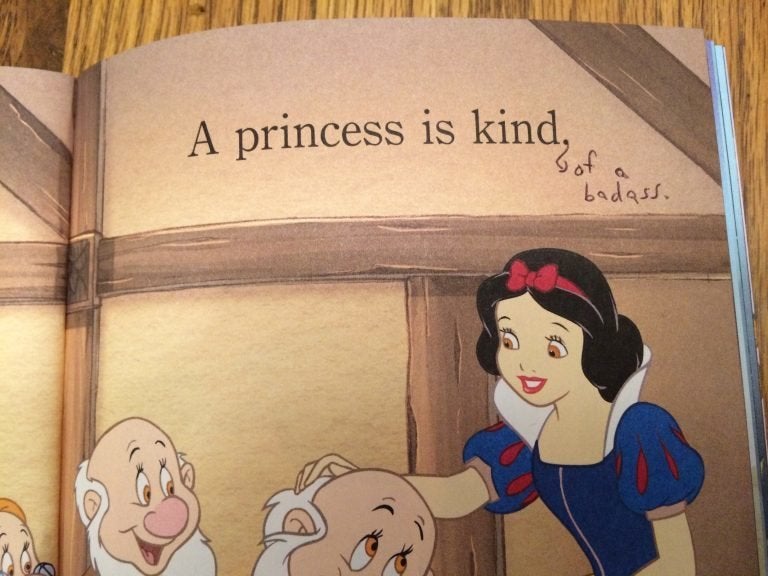 Mom Updates Daughter's Princess Book