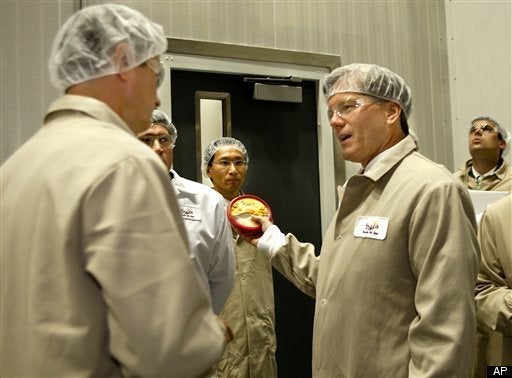 A student campaign at Princeton is calling for a boycott of Sabra hummus because the company that manufactures it provides Israel soldiers with care packages, the Daily Princetonian reports.
The Princeton Committee on Palestine has created a referendum that asks the school's dining services to sell an alternative hummus to Sabra on campus. Committee President Yoel Bitran wrote that his group "objects to the fact that Sabra is the only hummus brand that is offered in most university stores and that students who wish to eat this traditional Arab food are forced to buy a product that is connected to human rights abuses against Arab civilians." The referendum will be voted on by the student body next week.
Several students told the Princetonian that they were "confused" by the referendum. And as IvyGate opined, "It's HUMMUS, people ... If you're really that bored, go picket American Apparel or something. Leave the late-night snacks alone."
What do you think? Should the hummus be banned? Weigh in below.