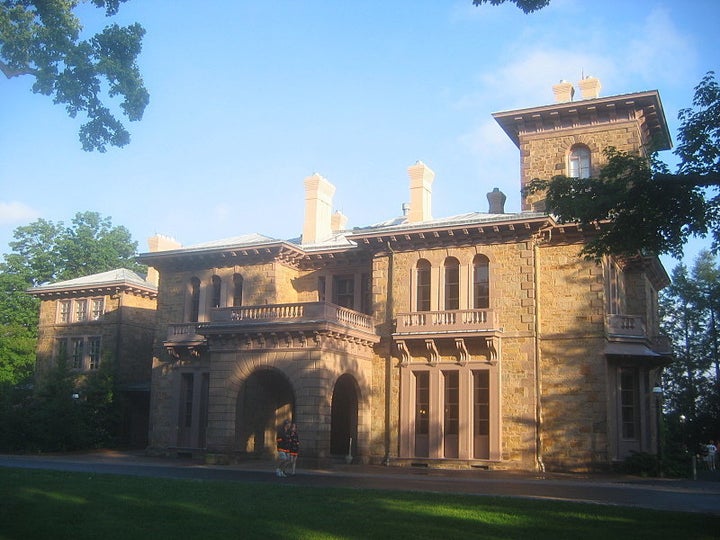 A group of Princeton University students sent a letter this week to Christopher L. Eisgruber, the school's president, asking to meet with him so they can argue in favor of keeping Woodrow Wilson's name on various campus features -- pushing back against recent protests at Princeton that argue Wilson, a former U.S. president who advanced and supported white supremacist policies, ought not to receive the kind of adulation he does.
The students wrote in their letter:
This dialogue is necessary because many students have shared with us that they are afraid to state publicly their opinions on recent events for fear of being vilified, slandered, and subjected to hatred, either by fellow students or faculty. Many who questioned the protest were labeled racist, and black students who expressed disagreement with the protesters were called "white sympathizers" and were told they were "not black." We, the Princeton Open Campus Coalition, refuse to let our peers be intimidated or bullied into silence on these -- or any -- important matters.
Reached by email, Solveig Gold, a Princeton junior involved in the POCC, told HuffPost that some classmates aren't comfortable even "liking" the group's Facebooks posts out of fear of backlash.
"We have, however, been archiving messages of support from our classmates," Gold said, "and a petition started last week by two of our signatories has garnered 1,559 signatures (although not all are students')." 
About 1,000 people have signed a dueling petition calling on Princeton to "publicly acknowledge the racist legacy of Woodrow Wilson and how he impacted campus policy and culture," and to "rename Wilson residential college, the Woodrow Wilson School of Public Policy and International Affairs, and any other building named after him."
Wilson, who was president of the United States from 1913 to 1921, spent most of his early career as an academic teaching at several East Coast universities before he was chosen to be president of Princeton in 1902. As head of Princeton, he appointed the first Jew and the first Roman Catholic to the faculty and unsuccessfully tried to abolish the elite eating clubs, which today are essentially fraternities the school doesn't have control over.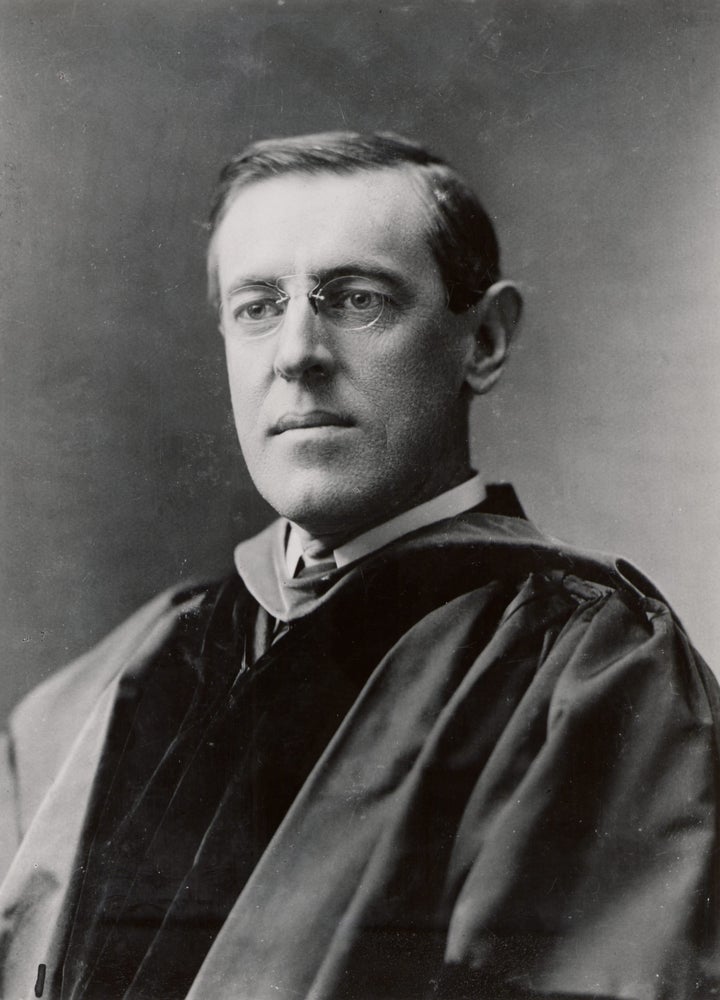 As U.S. president, Wilson led the country through its involvement in World War I and later won the Nobel Peace Prize for sponsoring the League of Nations, a precursor to the United Nations. He was a leader of the progressive movement at the time, and placed Louis Brandeis as the first Jewish member of the U.S. Supreme Court.
The POCC insists such a move would be unwise.
"It is not for his contemptible racism, but for his contributions as president of both Princeton and the United States that we honor Wilson," the group wrote. "Moreover, if we cease honoring flawed individuals, there will be no names adorning our buildings, no statues decorating our courtyards, and no biographies capable of inspiring future generations."
You can read their full letter below:
Calling all HuffPost superfans!
Sign up for membership to become a founding member and help shape HuffPost's next chapter