An intrepid team of high school journalism students in Kansas is receiving nationwide recognition after an investigative piece questioning their incoming principal's qualifications led to her abrupt resignation this week.
Amy Robertson, who had been hired in March and planned to undertake the leading role at Pittsburg High School in July, resigned from the top position on Tuesday, the school district announced. The news came four days after the school's student-run paper, the Booster Redux, ran a front-page story that questioned Robertson's background.
The report said the students typically file a story on new administrators, and with their superintendent's encouragement, reached out to interview Robertson, who currently lives in Dubai. During their discussion with her, they said, Robertson "presented incomplete answers, conflicting dates and inconsistencies in her responses."
Such issues included her having obtained her masters and doctorate degrees from Corllins University. Quick online searches found it was accused of being a "diploma mill" where anyone can purchase degrees and certifications.
Robertson, when reached by The Kansas City Star, said she received her bachelor's degree from the University of Tulsa and her Corllins degrees in 1994 and 2010 when "there was no issue." She added that she had no comment on the students' questions, "because their concerns are not based on facts."
U.S. Department of Education officials told the Star there was no evidence that Corllins is currently in operation, nor is there any record of it having closed since 1986.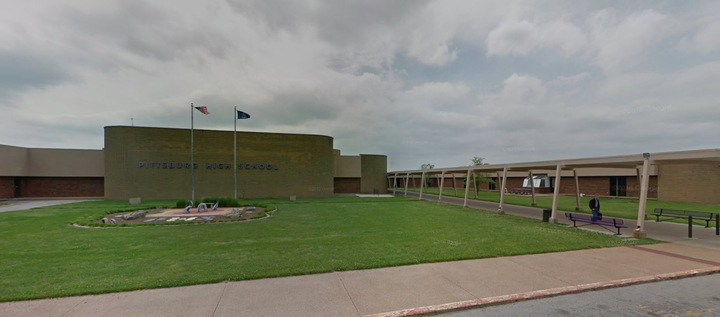 Both the school's website and Facebook page ― which appears to feature photos of people taken from other websites, including the University of South Florida ― appear defunct. Requests for comment from the school were not immediately returned.
Emily Smith, who served as the high school paper's adviser, told the Washington Post that Robertson was unable to produce a transcript from the University of Tulsa to authenticate her undergraduate degree when asked by the school district's superintendent, Destry Brown.
It wasn't just Robertson's education that caused concern, however.
When the students conducted additional online searches, they found news articles from 2012 that accused Robertson of trying to run a private school in Dubai without proper permits. That reportedly led to Dubai's education authorities temporarily suspending the license of the school, Dubai American Scientific School.
"That raised a red flag," 17-year-old high school junior Maddie Baden, who was among the six student reporters, told the Star of their online sleuthing. "If students could uncover all of this, I want to know why the adults couldn't find this."
Smith, speaking to the Post, praised the students for unraveling the facts even when pressured to butt out of the faculty's affairs.
"Everybody kept telling them, 'stop poking your nose where it doesn't belong,'" Smith said.
Investigative journalist Todd Wallack, who is a member of the Boston Globe's Spotlight Team, also recognized the students' work on social media.
In a statement, the school board said that they are working to find a new principal.
Robertson did not immediately return requests for comment on Wednesday.
A spokesperson for the school board told The Huffington Post the district's superintendent plans to meet with the student reporters on Wednesday to thank them for their work. He declined to say if or how the district's vetting process of new hires will change.