Welcome to Beecher Terrace, a housing project in Louisville, Kentucky where nearly everyone has been to jail or prison.
About 1 in 6 adult residents of the housing complex will cycle in and out of prison each year, according to Frontline. Filmmaker Dan Edge said that all of the current and former inmates he met from the neighborhood told the same story: "Basically, once you've been to prison once, it is hugely challenging not to get sucked back in."
Kentucky had one of the country's fastest-growing prison populations between 1999 and 2009, according to the Pew Center on the States, though the state's rate of serious crime did not increase during that period.
The booming growth was fueled, in part, by people returning to prison for technical violations -- not adhering to the conditions of their release in some way, rather than committing a new crime.
"Your punishment doesn't end when you get out of prison," Edge said. "There are restrictions on where you can live. There are restrictions on the type of job you can do. It's often difficult to get aid, to get food stamps, and it's particularly difficult for a convicted felon to get employment. So all these things stack up to make it very, very difficult for someone who's just got out of prison to actually make any money -- quite simply, to actually get by."
"I don't want to take out the element of personal responsibility in this," Edge added, "but it's certainly the case that we stack the cards against people when they get out of prison and make it far more likely that they'll go back to prison. And we make it far more likely that we'll be paying for them to be there."
(Story continues after the video.)
Kentucky spends more than $15 million a year locking up people from Beecher Terrace and the surrounding neighborhoods, according to Frontline's reporting. But that money hasn't made Beecher Terrace a better place to live.
"What sort of struck us as we were making this film is that all this money is essentially being invested in a neighborhood, and what do we have to show for it?" Edge said. "We have a lot of people in prison and a neighborhood that isn't safe. That's what drew us into this film: whether it's a defensible way of spending tax dollars."
Many of those incarcerated are serving time for nonviolent crimes. In particular, between 2000 and 2009, 1 out of every 4 inmates in Kentucky was in for a drug crime of some kind, according to Pew.
Locking up all these people takes a toll on the communities they're from, said Edge.
"If you incarcerate people to the extent that you have in Beecher Terrace, where you have no family that isn't touched by prison or jail in some way, it actually breaks up the social fabric of these communities," he said. "Kids misbehave more and get sucked into crime more. Prison becomes the problem rather than the solution."
Watch a clip from the documentary above.
Before You Go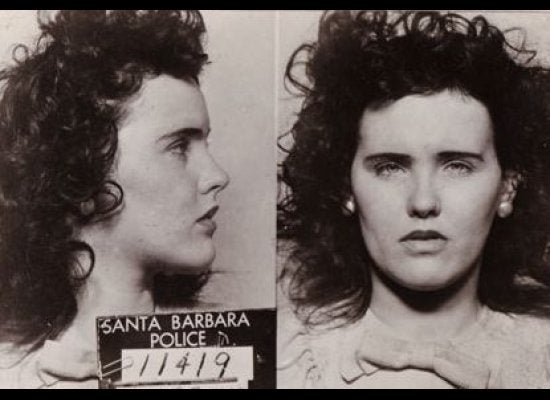 10 Major Crimes That Shocked the Nation (SLIDESHOW)
Popular in the Community