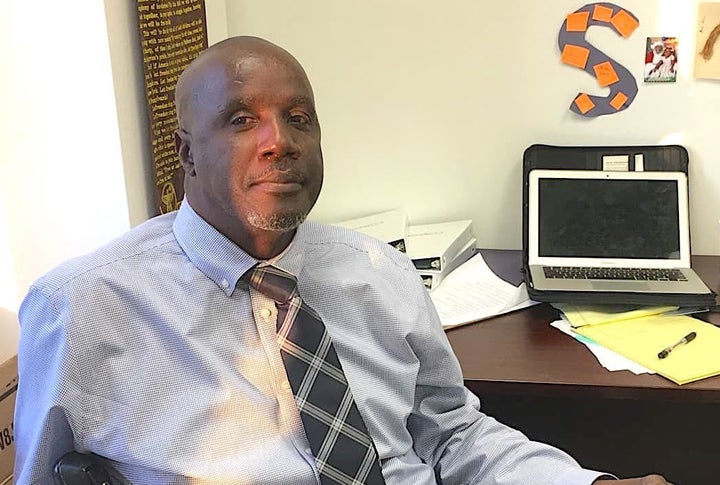 America's corrections system locks away a staggering number of people with mental health issues.
Thad Tatum, a behavioral health specialist and drug counselor who spent nearly three decades in prison, knows firsthand the difficulty of transitioning to life at home after spending time behind bars. With a strong focus on mental health care and support, he has devoted his life to helping formerly incarcerated people make this transition.
Tatum is one of the founders of Voice of the Experienced (VOTE), a nonprofit whose mission centers around advocating for and empowering those personally affected by the criminal justice system. A small part of the New Orleans-based organization's efforts involve fostering an open dialogue around mental health and the trauma that incarceration may cause. VOTE says it has 10,000 people in its network across the country.
Tatum, who comes from a family of 14 siblings, spent time in prison for armed robbery, attempted armed robbery and burglary. He speaks candidly about his past and how it inspired his work today.
"My family was never hungry or short of any kind of attention," he told HuffPost. "It was surprising to everyone that I became a delinquent because I was one of the better students in my school. As I got older and realized that people aren't born with the mentality to participate in illegal activities, I wanted to better understand the mental health behind it."
Along with overseeing a mental health support group for former inmates, Tatum has also provided counseling to those who need help understanding the court system and life after prison.
HuffPost spoke to Tatum about his efforts and the change he hopes they'll bring to his New Orleans community.
How did you get involved with VOTE and when was it founded?
VOTE was founded by inmates in the Louisiana State Penitentiary in 1987. VOTE is about allowing inmates to have their voices heard. We didn't really begin our work until one of our founders, Norris Henderson, came home from prison in 2003.
Why did you choose mental health work?
After serving 28 and a half years in prison, I wondered what it was that I wanted to do if I was ever to be released. I knew I couldn't be a doctor, but I had an interest in understanding the mind, and I wondered what made people do the things that they do.
Upon entering back into society, I went to school and majored in addictive behavior and practice. After four years, I received my degree, which led me to continued work with VOTE.
I also started a peer support group with the help of Tulane University. The group allows people to have a platform to verbalize what they might be going through. We talk about the challenges of adapting back into society, and I don't believe there's often enough serious dialogue surrounding post-incarceration syndrome. I hope that through my diligence and work I can help impact others.
Why do you think you're so dedicated to helping inmates better acclimate to society after being released?
Society is not taking this issue seriously. Others may have an attitude of not wanting to spend the money to find a solution for a problem that's affecting everyone.
Growing up as a delinquent and causing so much mayhem and chaos in society, I realized that for change to come about, it had to come from myself. I realized that former inmates needed someone who can speak their language, and have been through what they've been through. I understand that the majority of inmates are not getting the right mental health attention. Anything I can do to shed light on [it], that is a reward within itself.
What are you personal goals for this work and what do you wish to accomplish?
I hope to find a curriculum that deals with post-incarceration syndrome. It has a direct similarity to the symptoms of people just coming home from war. I've been doing a lot of research on this information and there hasn't been much to find. I want to shed some light on a problem that's very monumental.
This interview was edited and condensed for clarity.
Before You Go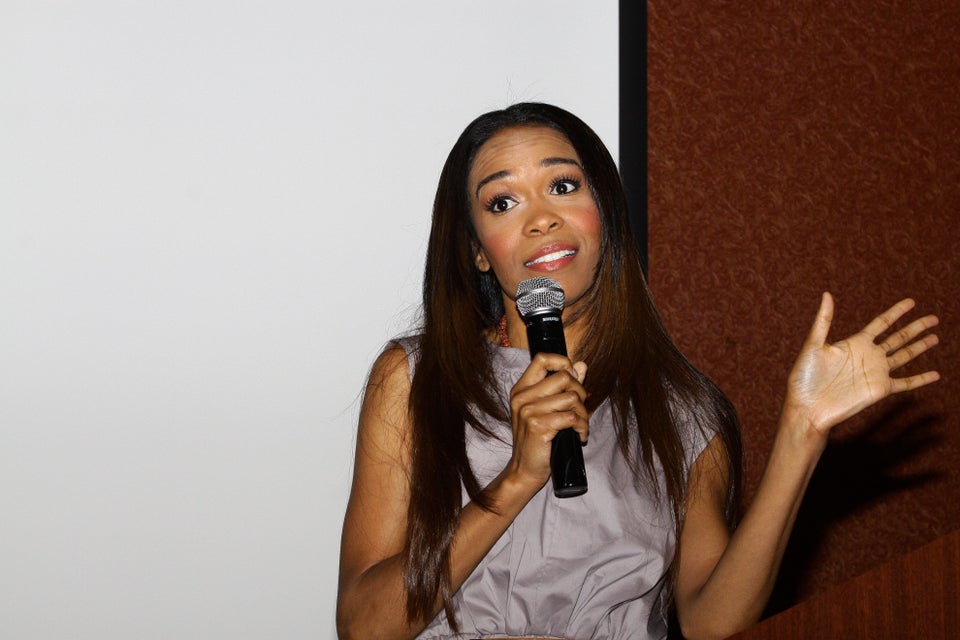 11 Times Black Celebs Opened Up About Dealing With Mental Health Issues