Over the last seven years, per-inmate health care spending rose by a median 32 percent in 35 states across the country. The problem is especially stark in places like New Hampshire, where costs increased by more than 300 percent, and North Carolina, where they increased by more than 200 percent. Take a look for yourself: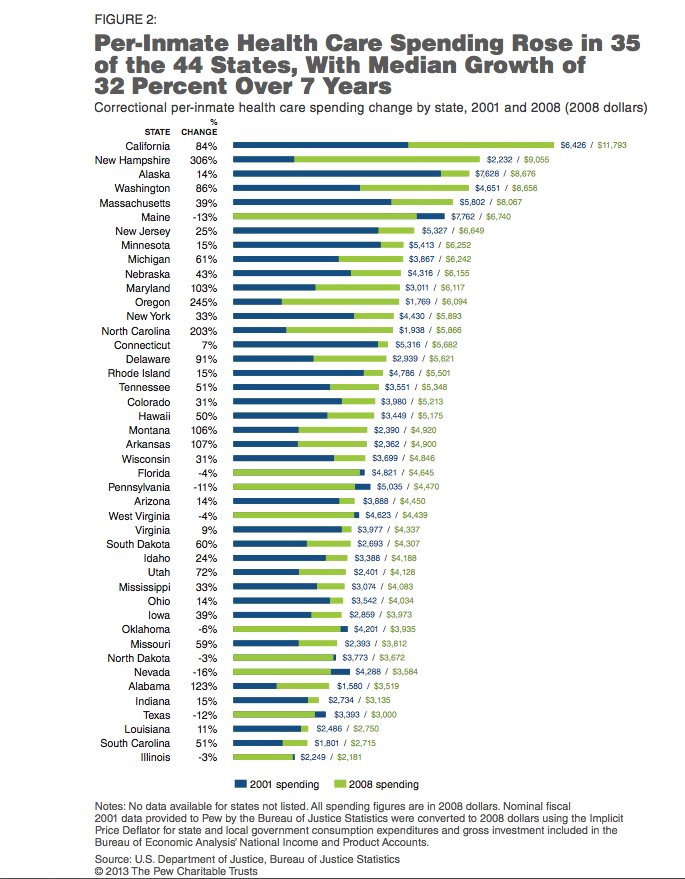 What's to blame for spiking costs? The report suggests it's the prison system's aging inmate population (and the chronic diseases, mental illness or substance abuse issues that come with such a demographic shift).
But there could be ways to curb these rising expenses. One such option for states could be to expand Medicaid -- an option available under President Barack Obama's Affordable Care Act -- according to the researchers.
Either way, it's a problem to watch.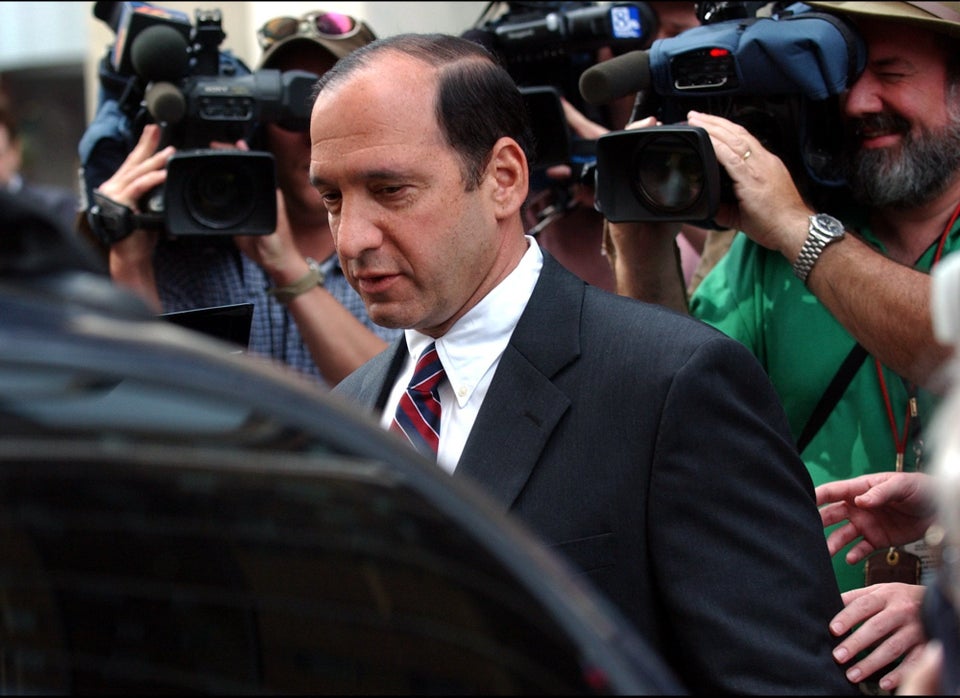 Top Ten CEOs Sent To Prison