 Jonathan McClard was 16 years old when he was arrested and convicted as an adult for a shooting at a Jackson, Missouri, carwash that seriously injured its victim, Jeremy Voshage, 17.
McClard was initially incarcerated in an adult jail where he was beaten and was a witness to extreme violence and rape. The day that he received his 30-year sentence, the boy was moved to Bowling Green's Northeast Correctional Center, an adult prison.
For a couple of weeks, he was kept on a juvenile wing where he received education, but, his mother remembers, was cited for minor violations and placed into solitary confinement.
Jonathan McClard spent the last month of his life, through Christmas, in solitary confinement. He turned 17 on January 1, 2008.
Three days later, he was found hanging in his cell.
McClard had pleaded guilty. That he had committed a crime is not in question. What is at question is a correctional policy that condones housing juveniles in adult jails and prisons. The practice of incarcerating children with adult inmates is dangerous and cruel, serves no rehabilitative purpose, and could be stopped by the end of 2013.
Passed unanimously by Congress in 2003, PREA restricts the placement of youth in adult jails and prisons. The U.S. Department of Justice regulations state: "as a matter of policy, the Department supports strong limitations on the confinement of adults with juveniles."
The regulations further ban the housing of youth in the general adult population, prohibit contact between youth and adults in common areas, ensure youth are constantly supervised by staff; and limit the use of isolation, which causes or exacerbates mental health problems for youth.
It is crucial that governors implement best practices being set under the PREA to fully protect youth in the justice system—by removing youth from adult jails and prisons and by accessing federal support to undertake new reforms.
Research shows that youth are not safe in adult jails and prisons and are at the greatest risk of sexual victimization.
According to Bureau of Justice Statistics, youth under the age of 18 represented 21 percent of all substantiated victims of inmate-on-inmate sexual violence in jails in 2005, and 13 percent in 2006—disproportionately high since only one percent of jail inmates are juveniles.
The National Prison Rape Elimination Commission found that "more than any other group of incarcerated persons, youth incarcerated with adults are probably at the highest risk for sexual abuse."
Research also shows that youth are 36 times more likely to commit suicide in an adult jail than in a juvenile detention facility.
The policy of placing juveniles in adult facilities is putting thousands of young people at risk, but keeping youth safe in adult jails and prisons puts prison officials in an extremely difficult Catch 22.
On the one hand, if officials don't separate youth from adults, youth will have regular contact with adults, a situation that can result in serious physical and emotional harm to youth. On the other hand, when officials do separate youth from adults, the juveniles are often placed in isolation for long periods of time. This isolation equates to solitary confinement and can lead to depression, exacerbate already existing mental health issues, and put youth at risk of suicide. Essentially, any measure taken to accommodate juvenile offenders in adult facilities creates a no-win situation for jail and prison officials.
To more effectively keep youth safe, states and counties need to place youth, if they pose a risk to public safety, into juvenile detention or correctional facilities where they are more likely to receive developmentally appropriate services, educational programming and support by trained staff.
In addition, stakeholders representing every state in the nation weighed in to support the full implementation of PREA, including removing children from adult jails and prisons. Stakeholders included hundreds of directly affected youth, parents and families; dozens of state and local elected officials; juvenile and criminal justice professional associations; crime victims' and survivor groups; children's advocacy groups; civil and human rights groups; mental health advocates; and faith-based organizations.
All of the major national stakeholder associations that deal with juvenile or adult detention or corrections—such as American Correctional Association, Council of Juvenile Correctional Administrators, National Juvenile Detention Association, and the American Jail Association—have policies that strongly back this recommendation.
Further, opinion polling shows that the public strongly favors removing youth from adult jails and adult prisons. The most recent national poll, conducted by GBA Strategies and released in October, 2011, shows that the public rejects placement of youth in adult jails and prisons and strongly favors rehabilitation and treatment approaches, such as counseling, education, treatment, restitution and community service.
And, during the comment period prior to publishing its regulations, the U.S. Department of Justice received no comments opposing the recommendation.
Finally, the bipartisan architects of the PREA law—Representatives Frank Wolf (R-VA) and Bobby Scott (D-VA)—believe that "youth should be fully protected from sexual abuse as was intended by Congress when it passed PREA. A critical component of this protection is the removal of all under 18 youth from adult jails and prisons."
Given the research, public opinion polling and positions of professional associations, some states have already initiated reforms to remove youth from adult jails and prisons.
To get started in removing youth from adult facilities, governors can access federal technical assistance, experts and funding from the National Center for Youth in Custody, the Prison Rape Elimination Act (PREA) Resource Center, the federal Bureau of Justice Assistance (BJA) and the Office of Juvenile Justice & Delinquency Prevention (OJJDP).
With so many reasons to take this concrete action to help young people, we urge the governors in every state to fully protect children behind bars.
Related
Before You Go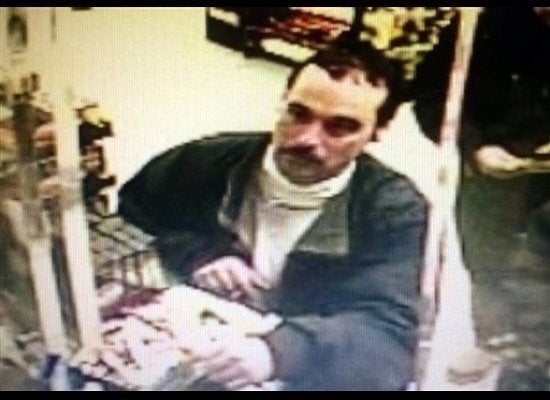 Prison Breaks: They Made A Run For It
Popular in the Community