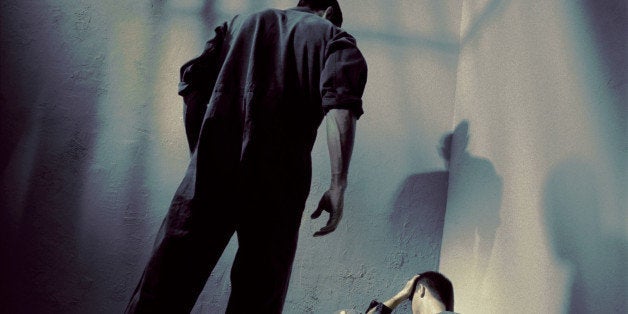 Nearly half of prison staff who sexually abused inmates faced no legal consequences, according to a new federal report.
The report found that just 46 percent of cases in which staff were found to have committed sexual assault were referred for prosecution.
In 15 percent of cases, staff members who carried out abuse were allowed to keep their jobs, according to the report.
"The key takeaway here is the levels of impunity in detention facilities," Jesse Lerner-Kinglake, spokesperson for Just Detention International, told The Huffington Post. "Corrections agencies are not punishing sexual abuse committed by staff members nearly enough. These are known cases of sexual abuse and we're talking about nearly half of staff who were found to have committed sexual misconduct who didn't face any legal sanction."
The report also said that just 27 percent of staff who were referred for prosecution were arrested, and only 1 percent were convicted.
The BJS said officially reported sexual assaults increased significantly between 2005 and 2011, from 6,241 to 8,763. But the report captures a small fraction of the total number of assaults that take place in prisons, according to Just Detention.
A press release from the organization cites a previous BJS self-report study that found 200,000 people behind bars were sexually abused in a single year.
"That's a sign that inmates are not comfortable reporting sexual violence because of fears of retaliation, Lerner-Kinglake said. "They don't think these reports will be taken seriously."
In cases in which sexual abuse was confirmed, the report said, only 30 percent of victims received crisis counseling or medical follow-up.
Contrary to stereotypes, female staff were more likely than male staff to have been found to commit sexual misconduct (54 percent versus 46 percent). However, male staff committed the majority of substantiated cases of sexual harassment (74 percent male staff versus 26 percent female staff).

In further contrast to popular myth, women inmates were disproportionately victimized by other inmates in both prisons and jails. Women make up just 7 percent of the prison population but 22 percent of all substantiated incidents of inmate-on-inmate abuse was perpetrated by women; in jails, women make up 13 percent of inmates but 27 percent of all substantiated incidents.
A lack of treatment and a failure to take action against those who commit sexual violence sends a dangerous message, Lerner-Kinglake said.
"When staff are allowed to keep their jobs and not be punished, inmates' fears about reporting are justified," he said. "Many think, why bother?"
Related
Popular in the Community