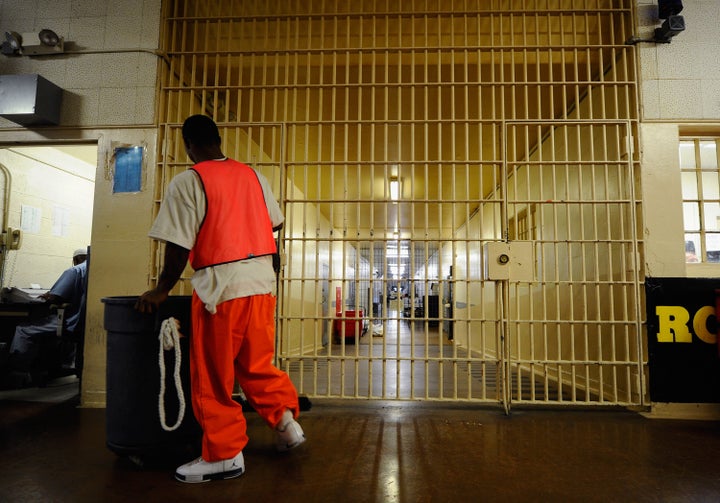 Attorney General Eric Holder chastised members of Congress with his admonition that politics should not play a role in justice: "Politics has no place, no place in the impartial and effective administration of justice," Holder said. "Decisions about how, where and when to prosecute must be made by prosecutors, not politicians."
What a crock! Clearly, politics always plays a role in justice department decisions, especially with regard to the federal prison system.
My experience of living in prison for 24 years convinces me that our prison system has a design to perpetuate failure. Politics is behind that system. Despite compelling evidence that shows how we incarcerate far too many people in this country, and that American prisoners serve sentences that are far too long, those who work within the Justice Department, including Attorney General Eric Holder, cite politics as a reason to keep the failure factories growing. Accusations of being soft on crime do not win elections.
In her seminal book When Prisoners Come Home, Stanford Law Professor Joan Petersilia cites numerous studies that unanimously show an inverse relationship between education and recidivism. The more education a prisoner has, the less susceptible that prisoner becomes to recidivism upon release. Despite such compelling evidence, it would not be politically expedient to introduce prison reforms that would encourage prisoners to work toward earning freedom through merit. Instead, our system measures justice through the turning of calendar pages.
Our prison system isn't anything more than a human warehouse that burdens American taxpayers with $75 billion in expenditures each year. High recidivism rates clearly show that politics places a higher priority on support from the Machiavellian characters behind the prison industrial complex than they place on making society safer.
If politics were not a factor, leaders like Eric Holder would argue for reforms that inspired prisoners to work toward emerging as law-abiding, contributing citizens. Instead, he and his mouthpieces fight to preserve the system that perpetuates failure, feeding the prison cartels with billions each year in unnecessary expenditures.
Since politicians keep their focus on perpetuating failure, those behind the Michael G. Santos Foundation work independently to create comprehensive modules that prepare prisoners to emerge as law-abiding, contributing citizens.

Popular in the Community