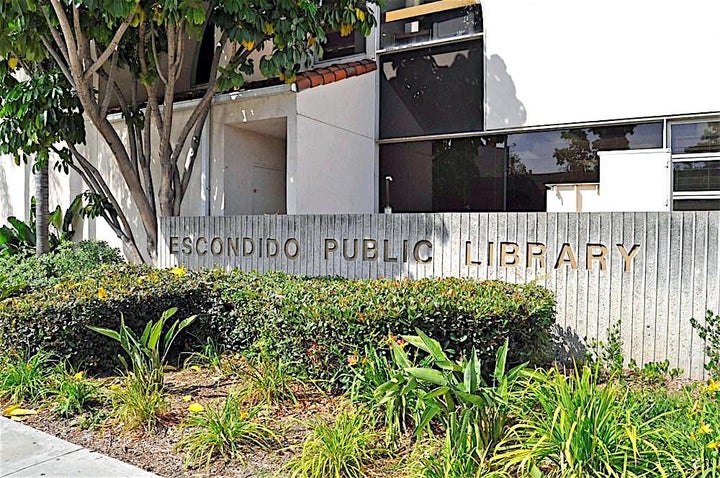 January. The outskirts of Philadelphia. 23 degrees. It's hard to imagine anyone buying Rita's Italian ice.
But Argosy did just that earlier this year.
Specializing in acquiring companies, cutting costs, and selling them for a profit, the Pennsylvania-based private equity firm added the frozen dessert chain Rita's to its portfolio of investments, which includes a prison phone company and a handful of Pizza Hut franchises, among others.
And now they're eyeing the library in Escondido, California. That's right, a public library.
Well, not exactly. Argosy owns Library Systems & Services (LS&S), the country's largest library management company, which is trying to sell its services to the small city north of San Diego. LS&S is using the same rap—that privatization saves taxpayer money by bringing "optimization" and "efficiency"—that it's used to gobble up 83 libraries across the country.
While the Escondido City Council seems to have bought in—they voted last month to outsource to LS&S but have yet to sign the contract—taxpayers aren't having it. The library's Board of Trustees voted unanimously against privatization and thousands of residents have signed a petition to keep the library public.
Even the American Library Association has weighed in, writing that after privatization the "community will not know how its taxpayer dollars are being spent."
I'd imagine the City Council would reconsider if they knew what happens when public goods and services are handed over to private equity investors.
Like when water and sewer rates went up 28 percent after a New Jersey town leased its municipal utility authority to a private equity firm.
Or when an ambulance company owned by private equity investors sent a bill for hundreds of dollars to an infant girl born in one of its ambulances, threatening her with the possibility of a bad credit report.
Or how private equity-owned prison health care company Corizon was sued for negligence at least 1,364 times between 2009 and 2014.
Or how private equity firms are lining up behind President Donald Trump's plans to "rebuild" America's roads, bridges, water systems, and other infrastructure by selling them off to…private equity investors.
Private equity has no business providing such a crucial public good as a library. Investors aren't focused on the common good—they're focused on wringing profits out of their investments. They're bound to cut corners, take on debt, and pocket critical funds needed for decent staff wages and resources for the community. That's if public officials even know where the money is going—a 2016 audit of an LS&S-operated library in Oregon revealed that 28 percent of the taxpayer dollars given to the company fell into a unknown category of "other."
At a recent Escondido City Council meeting, a local religious leader invoked the value of public libraries:
"A library is a center of a community. Sacred centers belong to the people, should be controlled by the people, for the benefit of the people."
Calling all HuffPost superfans!
Sign up for membership to become a founding member and help shape HuffPost's next chapter