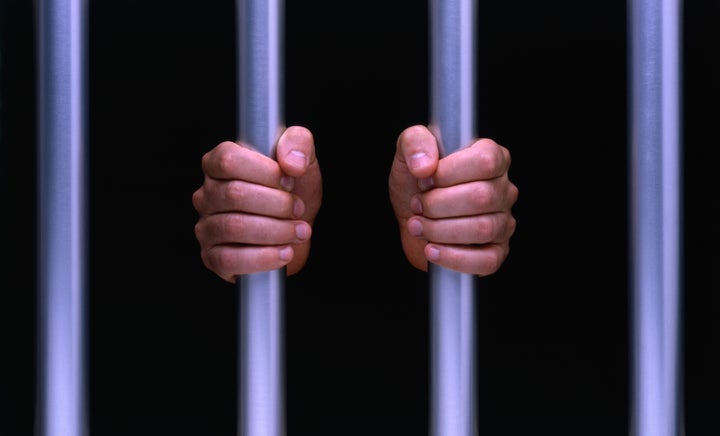 Sometimes our prayers are answered. For the moment...
Yesterday, members of the Florida state Senate decided to temporarily postpone a vote on SB 2038: Privatization of Correctional Facilities; a move that would have brought the state closer to privatizing twenty-nine of its prisons. Public safety. State jobs. Justice. All seem to be in jeopardy as Florida moves to privatize its prisons and other state agencies and facilities. This legislation targets people of color, the poor and the most vulnerable among us.
The struggle against prison privatization has been a long and difficult one. We face multi-national corporations with billion dollar budgets, and no limits on what they can spend to influence policy. The industry has invested millions in state and national political campaigns and lobbyists. It should be noted that Florida legislators, in the last campaign cycle, received almost $900,000 from private prison corporations. The industry expects a return on those investments. And now Florida may be poised to give them one.
At Grassroots Leadership, our on-the-ground work often feels like David with his slingshot against the mighty Goliath. Yet we know that communities of faith have often been the voices that are heard by policy makers and the public. It is often those collective and singular voices of faith that have made a difference. We know that in response to this horrific privatization move, many voices of faith spoke from their belief in the inherent worth of every human being against the buying and selling of persons within the Florida correctional system. Their faith-based opposition was met by lobbyists for the GEO Group and Corrections Corporation of America, who were busy today courting undecided Senators.
The United Methodist Church has declared its opposition to the privatization of prisons and jails and to profit-making from the punishment of human beings. They have also called for the elimination of privately-operated, unregulated detention centers. The Presbyterian Church has called for the abolition of all for-profit private prisons, jails and detention centers. And the Catholic Bishops of the South have also questioned whether private, for-profit corporations can effectively run prisons and have also questioned the profit motive.
As people of faith and good will, we look to our faith and how it guides us towards our moral decisions around profit-making from incarcerated human beings. Almost every faith tradition acknowledges 'the least of these' and cares about and often for those incarcerated. We stand up for the dignity and worth of every person and simply cannot justify an industry whose 'product', in their vernacular, is human beings.
If this bill passes, the conversion of these prisons will affect nearly 4,000 state employees and 16,000 inmates. A companion bill will allow the Legislature to privatize any state service with no substantive review. That means that privatization in Florida could be considered with little transparency, cost-benefit analysis or public comment. This reverses Florida's long-time commitment to open government, weakens legislation meant to purportedly ensure that privatization saves tax payers money, and reflects the influence of nearly every dollar that went to legislators from the private prison industry
To avoid public scrutiny or a greater media response, SB 2038 had been fast-tracked through the Senate. It was filed on the afternoon of Martin Luther King weekend. Most folks only first saw the language of this sweeping bill on Tuesday January 17th after the holiday. It went to the Rules Committee meeting on Wednesday, the 18th, offering the only opportunity for public testimony. Virtually all of that testimony was against privatization. It passed through committee and was sped into the Budget Committee where it also passed and now, only eleven working days after it's filing, the bill was slated for a vote by the full Senate.
To understand why this sets such a dangerous precedent, you have to understand the enormous scope of the American penal system. America represents approximately five percent of the world's population yet holds twenty five percent of the world's incarcerated. Almost nine percent of our prison beds are privatized and more than forty-nine percent of our immigrant detention beds are privately operated. Incarceration is big business. One factor that contributes to the increase in incarceration rates in this country is the growth of the private prison industry. This billion-dollar industry feeds on tax-payer dollars and but only serves the interests of its shareholders.
In the for-profit incarceration industry, rehabilitation is simply bad for business. The industry protects its profits by lobbying for harsher sentences and against immigration reform. The same incarceration corrections corporations are expanding their reach into the prison market with other services associated with these facilities, such as food services, transportation, health services, mental health services, electronic surveillance and, in one state, the infrastructure for holding executions.
Yesterday, Florida senators delayed their vote to sell a part of its state correctional system to the highest bidder. Sixteen thousand inmates would have become 'product' for the prison profiteers in this corporate take-over.
And so, with gratitude for this unexpected reprieve, we will gather our communities of faith into a conscientious collective to oppose the sale of Florida's corrections facilities and its prisoners. The Senate will vote on this bill very soon, it could be today or tomorrow tomorrow if they have enough votes or in a week or more. From multiple faith perspectives and from a diversity of belief and tradition, we call on elected and appointed officials from the State of Florida to stop the move towards the privatization of its public correctional facilities. Please join us in a simple message of conscience and faith at www.grassrootsleadership.org/blog/people-of-faith.
We believe that privatization threatens our democracy and the incarceration of people for-profit threatens our humanity. We believe that our criminal justice system should not be a business opportunity.
Some things should never be for sale.
redwing@grassrootsleadership.org, GrassrootsLeadership.org
REAL LIFE. REAL NEWS. REAL VOICES.
Help us tell more of the stories that matter from voices that too often remain unheard.