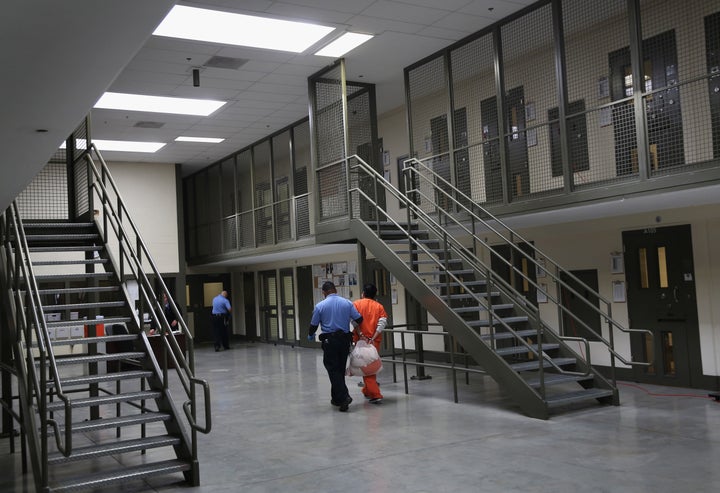 The stock prices of the two biggest private prison companies in the United States nosedived on Thursday after the Department of Justice vowed to stop housing inmates at their facilities.
It's a significant blow to an industry that has spent millions lobbying for itself, but don't expect this to put anyone out of business any time soon.
The Department of Justice announcement, following a report that found private prisons are less safe than federally run alternatives, only applies to the Federal Bureau of Prisons, which accounts for just a fraction of the private prison industry's business.
Over the past decade, immigration detention has become the industry's cash cow. State contracts remain a lucrative revenue stream, too. Plus, as talk of prison reform gained steam over the past two years, the only three companies ― two public, one private ― under contract from the Federal Bureau of Prisons began diversifying their services to include halfway houses and electronic GPS monitoring.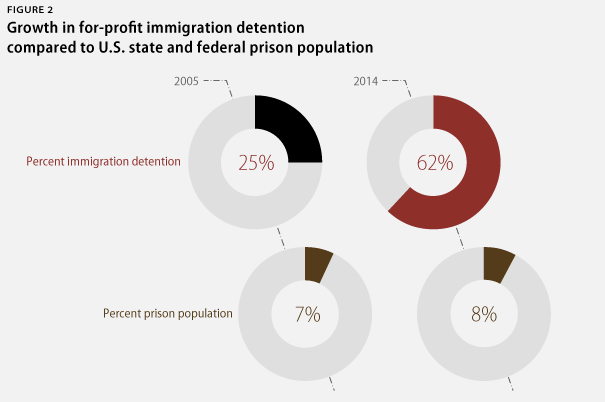 Still, the two publicly traded private prison giants took a beating on Wall Street on Thursday.
Shares of Corrections Corporation of America, the country's largest private prison firm, fell by more than 38 percent. About 11 percent of the company's revenue last year came from the Federal Bureau of Prisons, down from 13 percent the previous year. But the company has diversified.
In 2013, CCA spent $36 million to buy Correctional Alternatives, a provider of housing and rehab services, such as work furloughs and home confinement. Then, in October 2015, the company acquired Avalon Correctional Services for about $157.5 million, beefing up its network of halfway houses.
In 2014, the Obama administration awarded the company a four-year, $1 billion deal to detain asylum seekers from Central America ― many of them families with children and infants. And last year, the Department of Homeland Security's Immigration and Customs Enforcement agency nearly doubled the amount of revenue it was sending to CCA.
"Locking up immigrants, including families and children fleeing extreme violence in Central America, should not be a source of profit for huge corporations, particularly given private contractors' terrible record providing inadequate medical and mental health care to dying immigrants," the nonprofit Center for Constitutional Rights said in a statement on Thursday.

"We value our partners, and we will continue to work with them, both through the types of management solutions we've provided for more than three decades, as well as new, innovative opportunities we've been exploring in recent years in a proactive effort to meet their evolving needs," Jonathan Burns, a spokesman for CCA, said in a statement. "It's important to note that today's announcement relates only to BOP correctional facilities, which make up seven percent of our business."
GEO Group, the industry's second largest company, saw its stock price plunge nearly 39 percent on Thursday. The company relied on the Bureau of Prisons more heavily than its bigger rival, pulling in 15 percent of its income from the agency, according to its annual report for investors. But immigration detention represented 18 percent of GEO's revenue.
Plus, the company has diversified aggressively over the last few years. In 2011, it purchased Behavioral Interventions, the world's largest producer of electronic monitoring equipment for people awaiting trial or serving probation or parole sentences.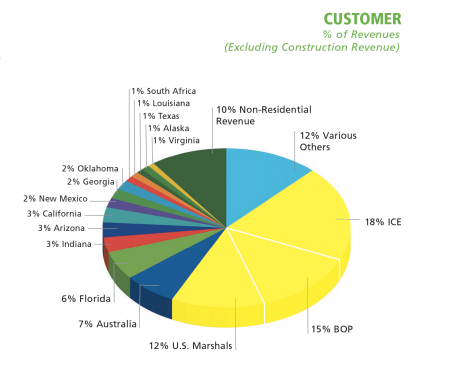 It's unclear how much the Justice Department's decision will hurt Management & Training Corporation, the only privately held prison company with a contract from the Bureau of Prisons.
In a statement, MTC said it was "disappointed" and argued that any decision to curtail its services based on "cost, safety and security, and programming is wrong." Two of the company's 26 facilities hold federal prison inmates, spokesman Issa Arnita told The Huffington Post. Arnita declined to share any information on how the decision will affect the company's bottom line. (Privately held companies are not required to publicly report their earnings.)
"This is not an immediate death blow to the industry, but it is quite significant," Carl Takei, staff attorney at the American Civil Liberties Union's National Prison Project, told HuffPost on Thursday. "The Justice Department's announcement today makes clear that the Bureau of Prison's two-decade experiment with private prisons is finally coming to an end."
When it does finally end, it won't be a moment too soon, he said.
"In general," Takei said, "handing control of prisons to for-profit companies is a recipe for abuse, neglect and misconduct."
UPDATE: 5:30 p.m. ― A spokesman for GEO Group offered a statement Thursday about the Justice Department's decision.
"While our company was disappointed by today's DOJ announcement, the impact of this decision on GEO is not imminent," Pablo Paez, a company spokesman, wrote in the emailed statement. "Notwithstanding today's announcement, we will continue to work with the BOP, as well as all of our government partners, in order to ensure safe and secure operations at all of our facilities."
Support HuffPost
The Stakes Have Never Been Higher
Related
Before You Go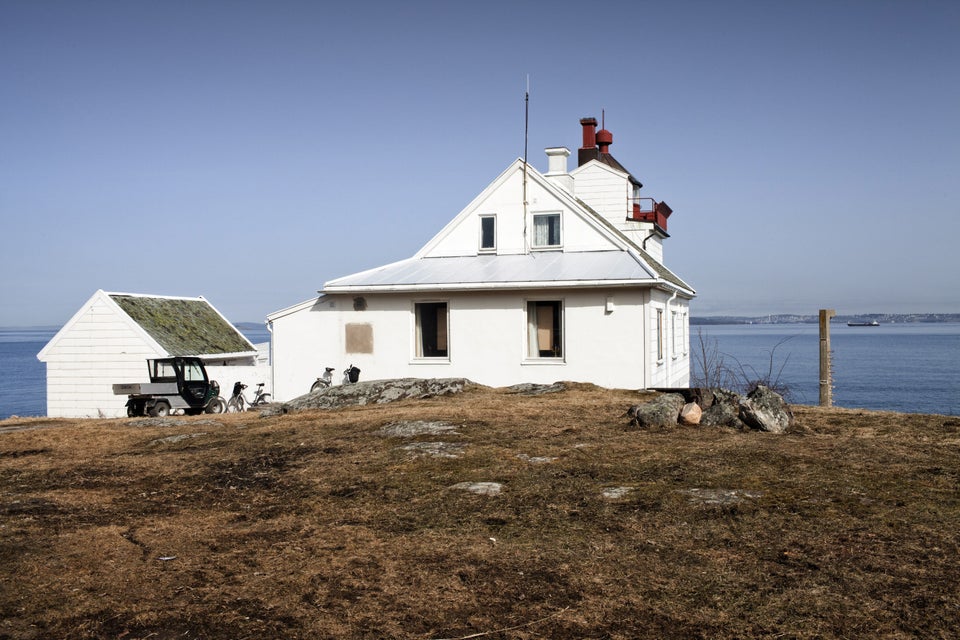 The Most Humane Prison in the World?
Popular in the Community