Less than a year later, the company that runs the prison, Management & Training Corp., threatened to sue the state. A line in their contract guaranteed that the prison would remain 97 percent full. They argued they had lost nearly $10 million from the reduced inmate population.
Far from the exception, Arizona's contractually obligated promise to fill prison beds is a common provision in a majority of America's private prison contracts, according to a public records analysis released today by the advocacy group In the Public Interest. The group reviewed more than 60 contracts between private prison companies and state and local governments across the country, and found language mentioning quotas for prisoners in nearly two-thirds of those analyzed.
The prison bed guarantees range between minimums of 70 percent occupancy in a California prison to 100 percent occupancy requirements at some Arizona prisons. Most of the contracts had language mandating that at least 90 percent of prison beds be filled.
Experts argue that such requirements create an incentive for policymakers to focus on filling empty prison beds, as opposed to pursuing long-term policy changes, such as sentencing reform, that could significantly reduce prison populations. In short, many states are effectively obligated to continue to incarcerate people regardless of crime rates and public safety needs, or otherwise hand over taxpayer dollars in order to satisfy private profit-making companies.
"It's really shortsighted public policy to do anything that ties the hands of the state," said Michele Deitch, a senior lecturer and criminal justice expert at the University of Texas School of Public Affairs, who has researched the rise of private prisons. "If there are these incentives to keep the private prisons full, then it is reducing the likelihood that states will adopt strategies to reduce prison costs by keeping more people out. When the beds are there, you don't want to leave them empty."
Private prison corporations emerged in the 1980s and 1990s, at a time when crime rates were soaring and states were scrambling to keep up with surging prison populations. Lawmakers needed quick alternatives, and looked to private prisons as an overflow valve to house inmates who were overcrowding the existing state systems.
But as state prison populations have started to decline in recent years, advocates point to occupancy guarantees as long-term obligations that raise core questions about who benefits from the service: the state, or the prison contractor?
"You can't project years into the future what your prison population is going to look like," said Shahrzad Habibi, research director with In the Public Interest, who authored the study on prison bed guarantees, which the group calls "lockup quotas." "If there is a reduction in the prison population, instead of closing these private prisons first, there is an incentive to keep funneling inmates there, to keep giving them business."
Private prison operators point out that many contracts offer termination language in contracts that give government agencies the option to back out if necessary.
Company spokesmen also argue that occupancy quotas in contracts allow contractors to offer better rates to government agencies. Most prison contracts are structured on a per-day, per-inmate basis, where states pay contractors a designated fee based on a daily count.
Issa Arnita, a spokesman for Management & Training Corp., said the bed guarantees lead to better rates because of the "stability it provides to operators," who don't have to factor in the risk of fluctuating inmate populations and "empty beds."
A spokesman for Corrections Corporation of America, the nation's largest private prison chain, said government agencies sometimes request the bed guarantees to ensure the company won't sell the beds to another agency.
"This helps them ensure that they have the space they need to safely and effectively house inmates," said company spokesman Steve Owen.
But industry critics argue that the contracts are structured such that states have difficulties holding prison companies responsible for mismanagement. In the case of the prison escape in Kingman, Ariz., follow-up audits by the state found an institution in disarray.
Prison officials didn't alert the local sheriff's office until nearly two hours after the escape. It took more than two weeks for authorities to apprehend two of the escapees, both of whom were subsequently charged in connection with the carjacking and murder of an Oklahoma couple who were driving through New Mexico.
Five months after the escapes, the director of the Arizona Department of Corrections wrote that he still had "serious concerns about myriad chronic operational deficiencies." Yet MTC still argued that the state was bound by the 97 percent occupancy clause.
"There are so many barriers to actual accountability in these cases," said Caroline Isaacs, a program director for the American Friends Service Committee, a Quaker organization that advocates for prison reform.
Arnita, the MTC spokesman, wrote in an email that the company renegotiated the contract with the state after the disagreement "to ensure no future losses." He said the company has "a very strong partnership" with Arizona.
Doug Nick, a spokesman for the Arizona Department of Corrections, said the compromise with MTC ultimately saved the state from facing much higher charges of potentially $16 million for back payments.
He said the department prefers bed guarantees because they allow the state to get the best deal from private prison operators, who otherwise might charge higher rates if there were monthly fluctuations in the size of the prison system.
"This protects the taxpayer," Nick said. "If you don't have a guarantee of occupancy, the operator of the prison is really going to want a much higher per-diem rate. There are fixed costs that any operator, public or private, has to meet."
In the Public Interest, the group that did the analysis of bed guarantees, argued that the most prudent contracting scheme would involve payments based only on the number of inmates in a facility for any given day. States such as Texas do not have specific bed guarantee clauses in private prison contracts, pegging payments to the number of prisoners counted every night at midnight.
"When entering a contract to operate a prison, a private company should be required to take on some risk," the report concluded. "Private prison beds were intended to be a safety valve to address demand that exceeded public capacity. It was never intended that taxpayers would be the safety valve to ensure private prison companies' profits."
This article has been updated with a response from the Arizona Department of Corrections.
Related
Before You Go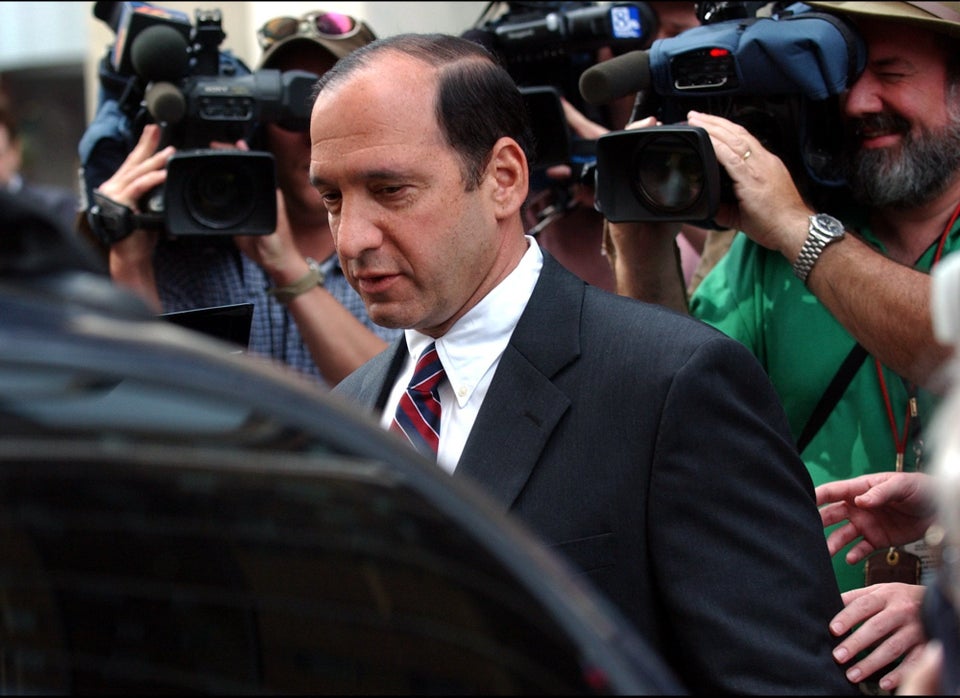 Top Ten CEOs Sent To Prison
Popular in the Community