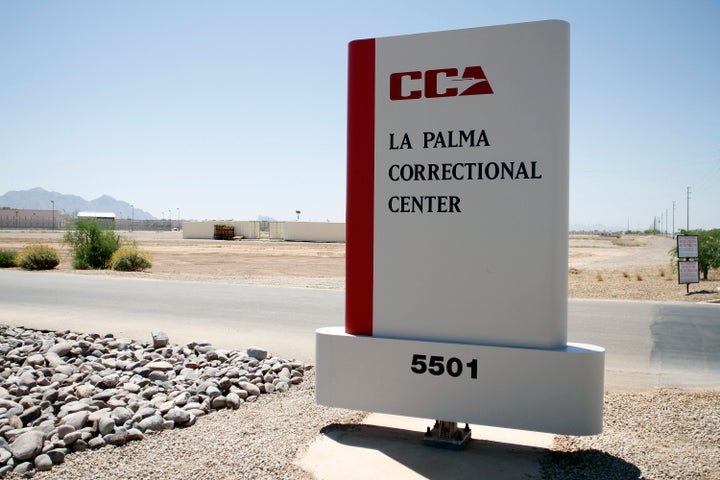 Stock prices for the country's two largest private prison contractors skyrocketed Wednesday after GOP nominee Donald Trump claimed victory in the U.S. presidential election.
The largest private prison contractor, CoreCivic ― which recently changed its name from Corrections Corporation of America ― saw its stock shoot up by more than 58 percent shortly after morning trading began. Stocks for the second largest contractor, GEO Group, rose by more than 28 percent. Over the next few hours of trading, both stocks came down somewhat from those peaks, but remained strong.
The numbers marked a sharp reversal for an industry that had seen its value plummet after the Obama administration announced in August that it would phase out the use of private contractors for Bureau of Prisons facilities. That decision came in response to a scathing report by the Justice Department's Officer of the Inspector General, which found that overall, privatized prison facilities led to more security problems without necessarily saving money.
But after American voters elected a hard-line candidate who ran a platform of cracking down on undocumented immigrants and expanding controversial stop-and-frisk policies, investors appear to be betting that the private prison industry will expand rather than contract in the near future.
Even before the election, CoreCivic CEO Damon Hininger had said his company's future looked promising, noting in an earnings call earlier this month that an uptick in arrivals of undocumented immigrants had led to increased business with ICE. One of CoreCivic's new undertakings is a contract to run an immigrant detention center in Cibola County, New Mexico, that formerly served as a federal prison.
Popular in the Community