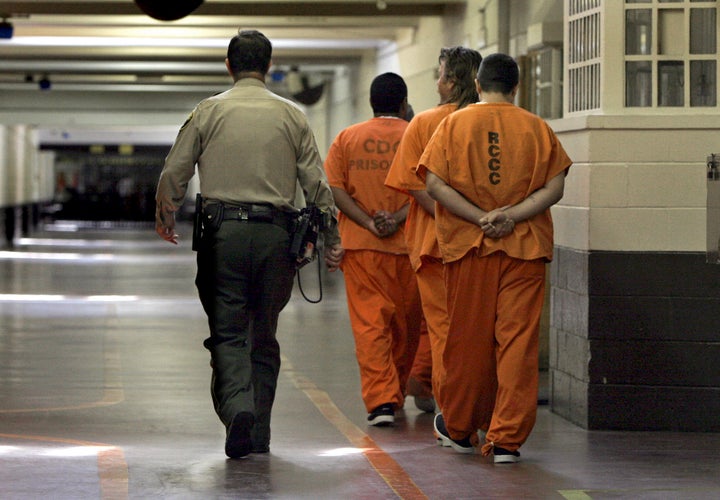 The nation's first privately owned prison could be under fire after an audit report released last week by the Ohio Department of Rehabilitation and Correction (ODFC), revealed the prison has failed to meet state standards.
The Ohio Correctional facility, formerly a state prison, bought by the Corrections Corporation of America, (COC) was cited for 47 violations according to the audit report. The nature of the violations included quality of food, hygiene and sanitation among many others.
The report says "there has been a big staff turnover," and only one staff person was properly trained to meet Ohio Risk Assessment System standards. The audit found that a workplace violence liaison wasn't appointed or trained. Inmates complained they felt unsafe and that staff "had their hands tied'" and "had little control over some situations." The local fire plan had no specific steps to release inmates from locked areas in case of emergency, and local employees said "they had no idea what they should do" in case of a fire emergency.
The report described overcrowding in the prison, as inmates in double bunked cells had an additional inmate sleeping on the floor. Additionally, the sizes of the inmate cells are smaller than the required measurements and some single inmate cells housed two inmates. The Associated Press also reported "auditors found mildew in showers and an unmarked urine specimen on a desk. It says inmates operated a meat slicer with no safety guards."
What was perhaps the most disturbing violation, were inmate claims that laundry and cell cleaning services were not provided, recreation time was not consistent as required, food quality and sanitation standards were sub par. According to City Beat, CCA could not provide documentation to prove otherwise.
States like Ohio, who are strapped for cash have in recent years embraced the extra income that comes with peddling prisons to companies like CCA. Although it may take the financial burden off the state budget, reports show that it actually costs more to run a private prison than a state run facility.
City Beat examined the private prison industry and found that these stringent violation are a common occurence in private facilities across the country.
The report confirms a lot of what CityBeat found in its in-depth look at private prisons. The studies cited in City Beat's Sept. 17 story — including research by the American Civil Liberties Union of Ohio — found multiple issues in private prisons' standards around the country. One study by George Washington University found private prisons have a 50 percent higher rate of inmate-on-staff assault and a 66 percent higher rate of inmate-on-inmate assault. The troubling numbers were attributed to lower standards at private prisons that keep costs low and profits high.

The lower standards are coupled with a private prison's need to house as many inmates as possible, contrary to public interests of keeping re-entry to prisons low.
Despite the overwhelming number of violations that CCA has been slapped with, there has been no word as to any potential repercussions as a result of the infraction.

The has been no word as to potential repercussions as a result of the violations. In the interim CCA is currently seeking to purchase a second prison from the state of Ohio, with the promise of 90% occupancy over 20-30 years.
Popular in the Community