Ever spent $210 on a juice cleanse? $990 on an SAT tutor? $650 on a parking spot? Do you wear fake prescription glasses?
Then you might go to private school in LA.
Life as a privileged teen has been featured in countless movies, TV shows and novels; think "90210," "Gossip Girl," "Clueless" and "Less Than Zero." While the stereotypes are extreme, embarrassingly enough, a few of them ring true in Los Angeles.
If you've attended a private high school in LA, chances are you're surrounded by people who live in a bubble -- a bubble filled with star-studded carpool lines, Paleo diets, pilates memberships and fancy ski vacations. Often stuck in our cars or glued to our screens, it's easy to have private school tunnel vision.
Fear not. We have come up with 15 red flags to help dig you out of your denial. Some may seem a bit exaggerated and others are slightly ridiculous, but they are all true for those LA teens whose lives are hilariously cliche.
15 WAYS YOU KNOW YOU GO TO PRIVATE SCHOOL IN LOS ANGELES
1. Schools Shut Down For Coachella Friday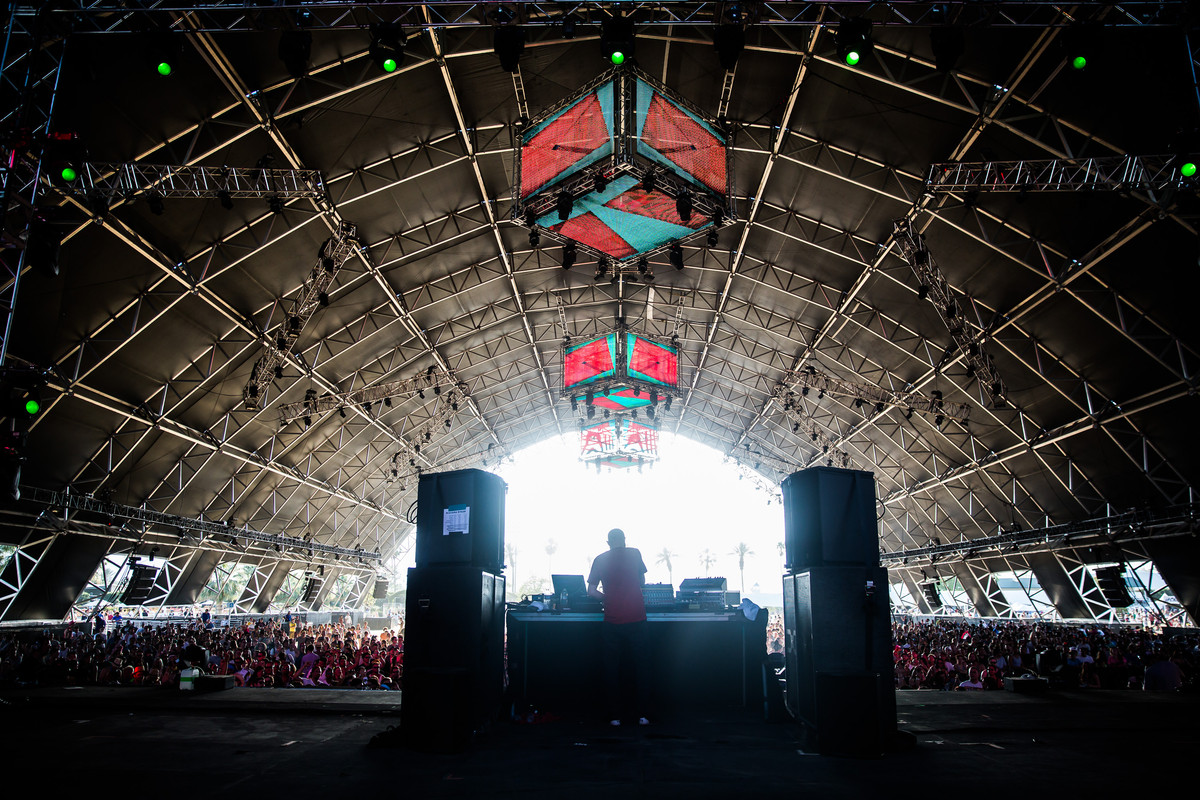 (Photo: Getty)
So maybe not every school. But because of the three-day music festival's popularity among the young moneyed set, private schools in LA have been forced to confront the monster that is Coachella. While Crossroads planned a grading day in which students are not expected to show up to school on the Friday of Coachella, other private schools have taken a different tack. Harvard-Westlake, for instance, actually issues Coachella detentions for Friday no-shows, according to The Atlantic.
2. Everyone Wears Glasses Yet They All Have 20/20 Vision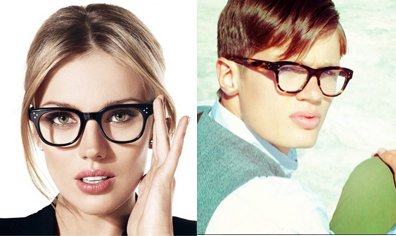 (Photo: Facebook/Oliver Peoples)
Maybe it's because private school teens are going for the "intellectual look." Or perhaps they're just trying to fit the hipster criteria. Whatever the reason, suddenly it seems like a majority of kids who didn't used to wear glasses at Crossroads, Harvard Westlake and Brentwood School now wear "prescription" lenses.
3. Pressed Juicery Caters Your School's Fundraisers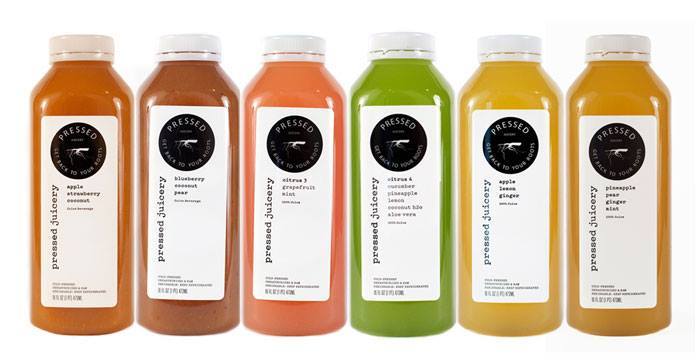 (Photo: Facebook/Pressed Juicery)
At Crossroad's annual fundraiser "The Alley Party," Pressed Juicery provided guests with varieties of their raw, cold-pressed concoctions, like their famous Watermelon Mint, Greens 2 and Chlorophyll H20. Pressed has been featured in InStyle, Vogue, The Hollywood Reporter and Vanity Fair magazines. Juices run from $6.50 to $8 a pop.
4. Somehow Everyone "Knows" Obama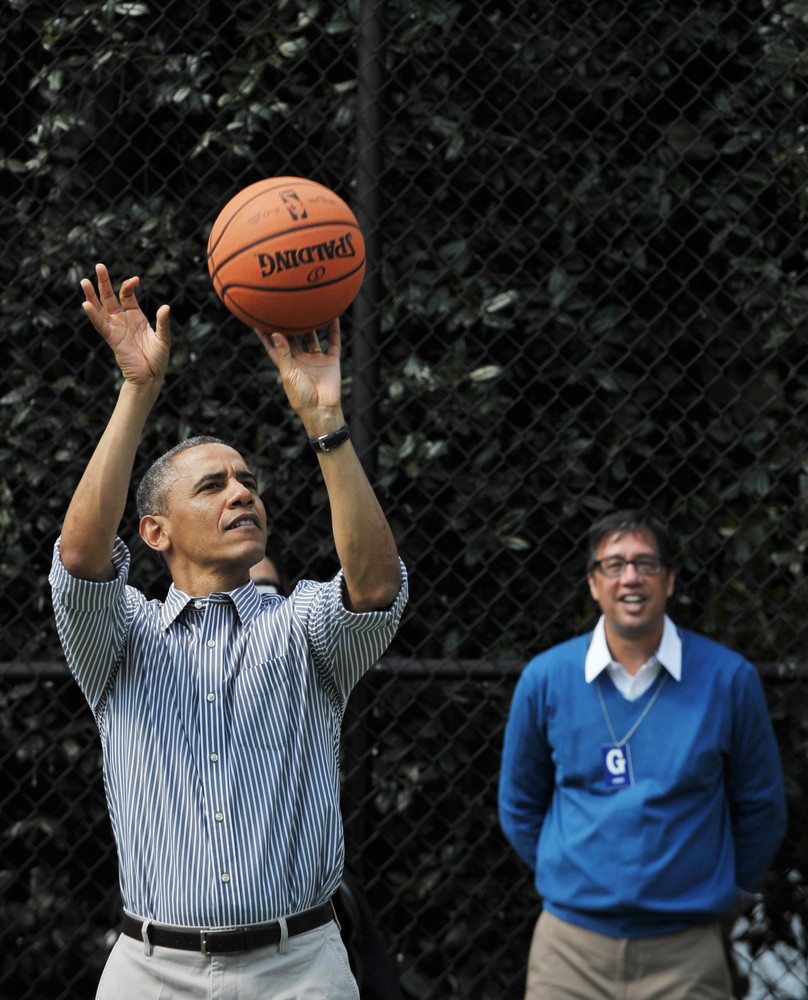 (Photo: Getty)
Since 2008, it seems like everyone in Los Angeles has some connection to President Obama. Okay, so not everyone, but it comes up a lot. Parents are becoming ambassadors right and left in large part because of their massive financial donations, and phrases like "Obama swam in my pool" or "my parents were the first supporters of Barack Obama" are dropped way too frequently.
5. You Have To Pay $650 For A Parking Spot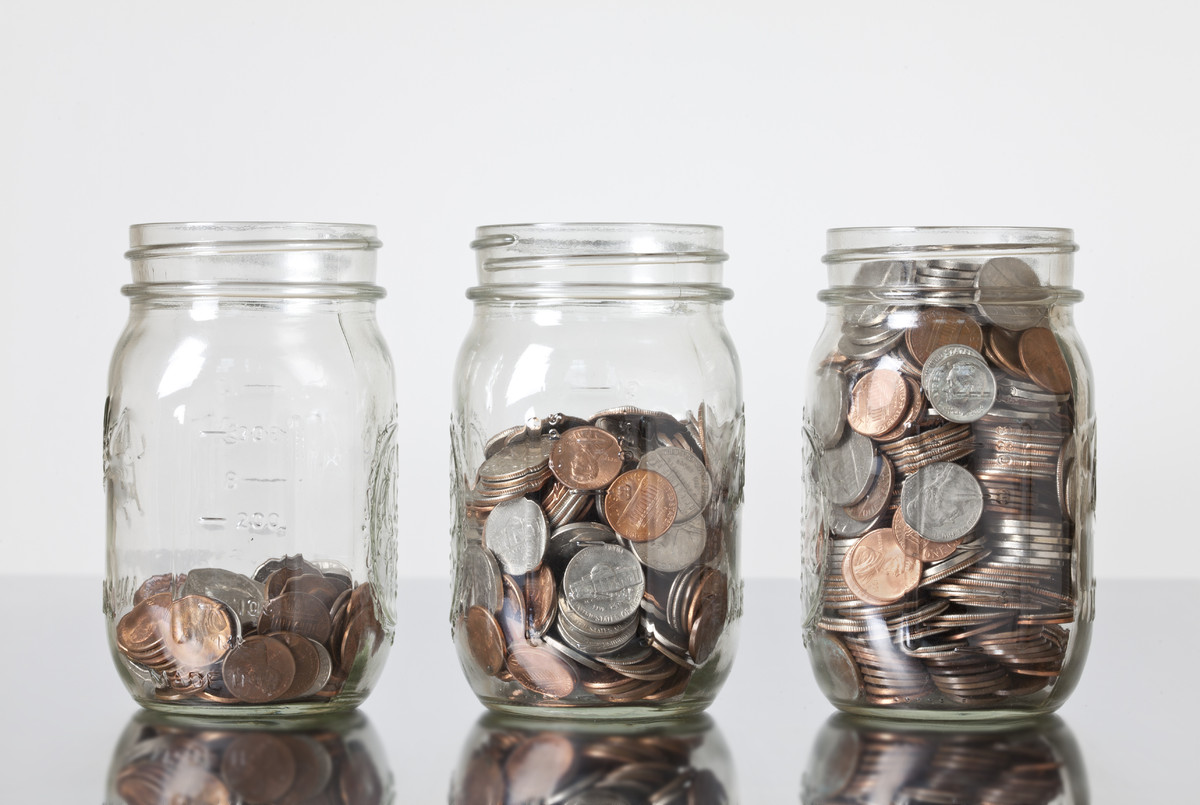 (Photo: Getty)
At one private school in Santa Monica, student parking spots are at least $650. You would think that the tuition, which is over $30,000 a year, would cover the cost of parking, but you'd be wrong. Spaces are so limited that if you aren't one of the ten lucky ones who get assigned on-campus parking for the year, you have to add 15 minutes to your morning to walk the several blocks from the off-campus parking lots. That's right. It's $650 for any parking spot -- near or far.
6. A Popular Friend Birthday Gift Is A Diamond Ring From XIV Karats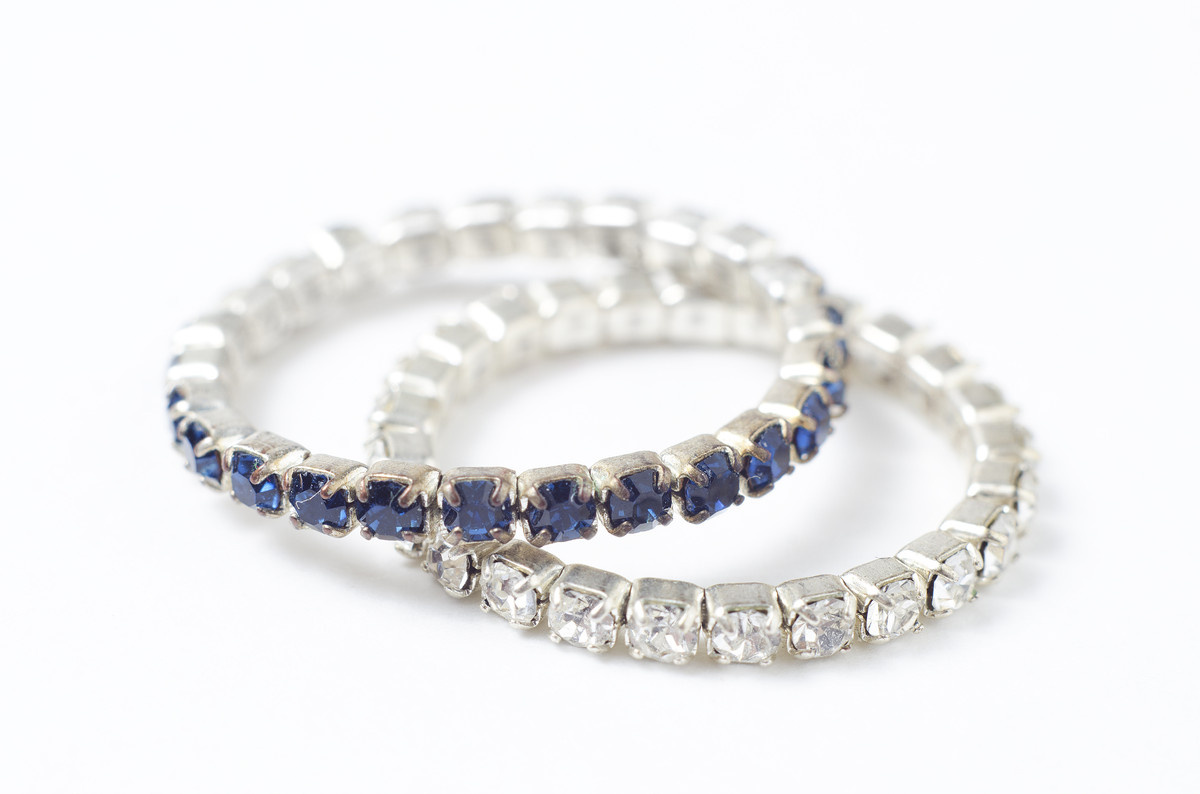 (Photo: Shutterstock)
To some private school kids in LA, XIV Karat's "cheap" diamonds are an appropriate gift for friends. XIV Karats, located in Beverly Hills, may be cheap compared to the Tiffany & Co. down the street, but it is certainly not a steal. Diamond bands run at approximately $250 each. Sadly, one could buy a year's worth of groceries with the amount of money high school kids spend at XIV Karats every birthday season.
7. Urth Caffe Banned Lunch Deliveries Because The Kids Are Too Bratty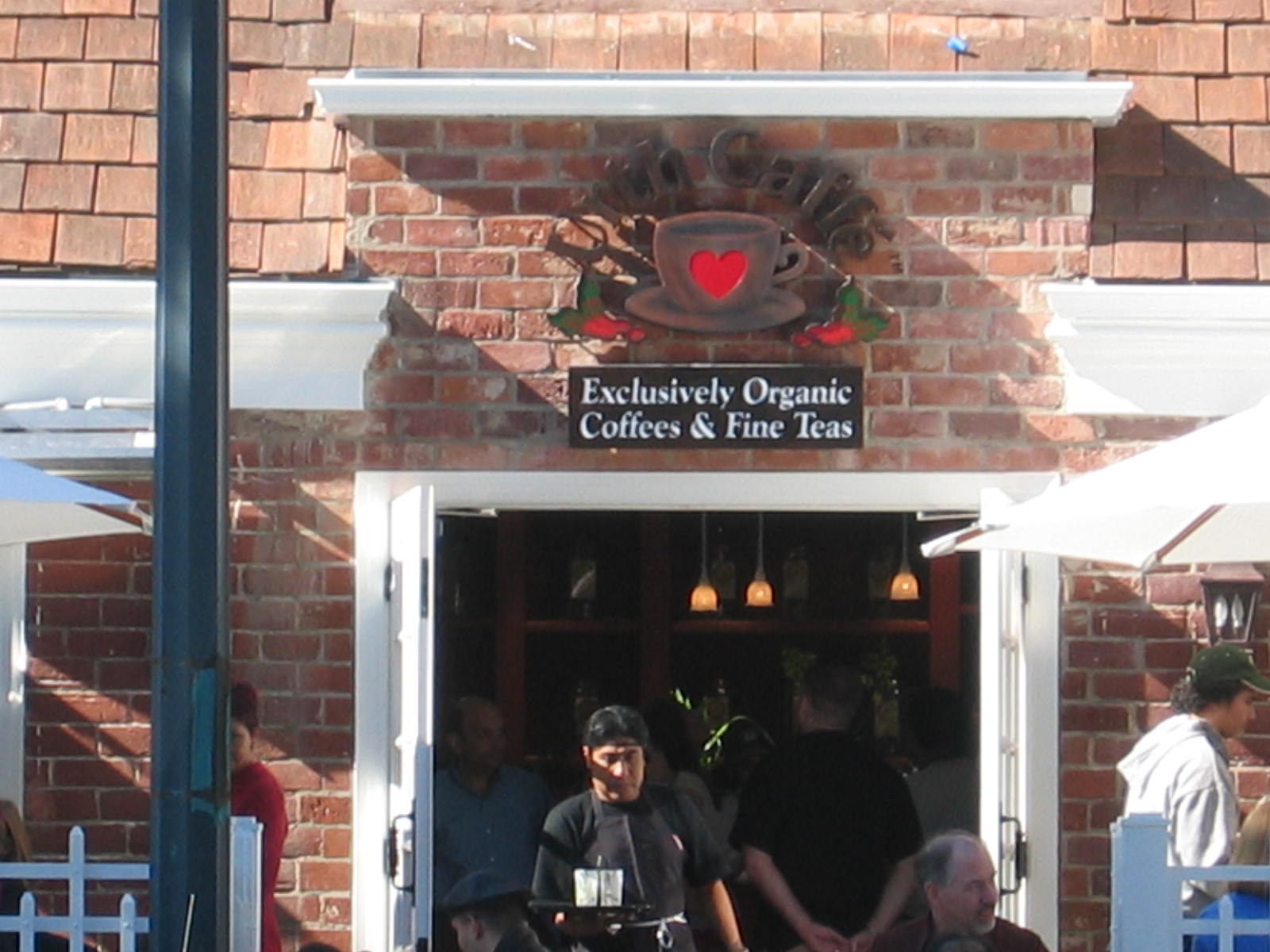 (Photo: (Photo: Flickr/tiarescott)
Kids at one westside private school started ordering lunch on the daily from Urth Caffe about two years ago. Students made the delivery guys wait outside while they plotted when to sneak out of class. Teens would also wait until the delivery man was standing in front of them to realize they didn't have enough cash for their $15.00 burrata salad and $5.00 boba tea. Needless to say, Urth Caffe has banned campus lunch deliveries and we can't say we blame them.
8. Your Best Friend Is Going To Le Bal Des Debutantes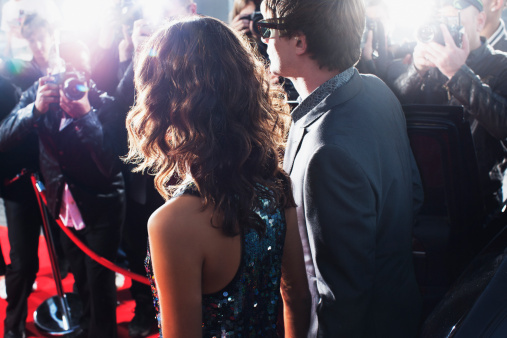 (Photo: Getty)
Le Bal is a prestigious debutante ball that doubles as a major annual fashion event in November in Paris. Only daughters of celebrities, royalty, politicians and other high society members are invited. Oh, and according to founder Ophelie Renouard, you also have be able to fit into couture and have the overall "Le Bal look." Le Bal is the ultimate princess experience. Annually featured in TeenVogue, the girls are given a Cinderella-like makeover and dressed in gowns that run upward of $39,000. While a debutante ball might seem vintage to some, according to Teen Vogue, these debutantes are as modern as it gets.
9. Mercedes And Priuses Are All You See In The School Carpool Line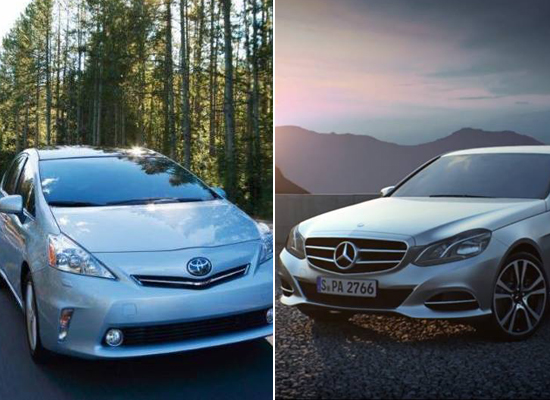 (Photo: Facebook/ Mercedes Benz/ Toyota Prius)
Private schools in LA attract either rich environment-obsessed families or rich money-obsessed families. The Prius is the trendy, high-end green car with great gas milage and everyone from Leonardo Dicaprio to Gwyneth Paltrow to Cameron Diaz drive them. The other half of the carpool line cars are Mercedes, BMWs and Bentleys -- luxury on wheels. Most of these parents are just making sure that everyone knows how wealthy they really are. Pretty sure we get the point.
10. People Rally To Get The "Best Hair" Yearbook Superlative But Couldn't Care Less About Being The "Most Likely To Succeed."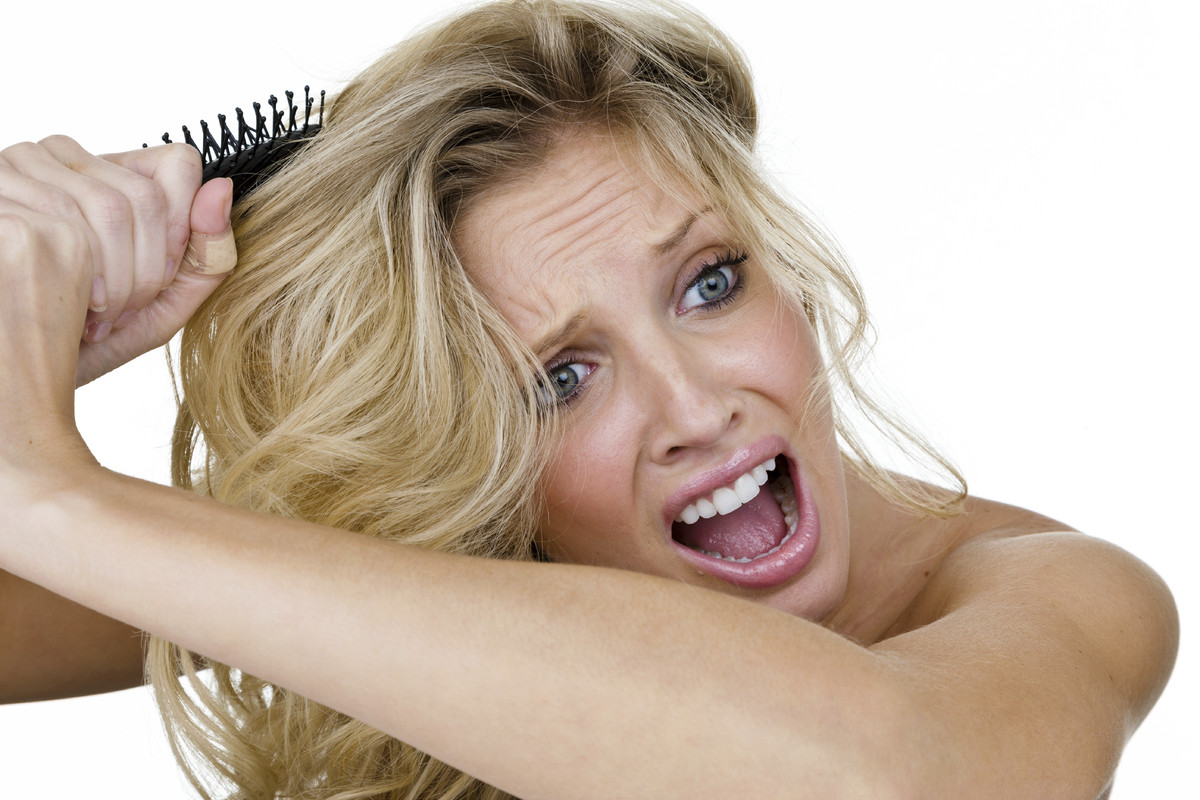 (Photo: Getty)
This year at one private school in LA, the fight for "Best Hair" in the senior section of the yearbook was intense. A tall girl with wavy dark hair ended up winning the battle, but it narrowly came down to one vote. Students couldn't wait to hear who had won. However, the "Most Likely to Succeed" title got almost no attention. Sadly, it seems hair comes before success in the mind of some private school teens.
11. Your Friends Go To SoulCycle Twice A Day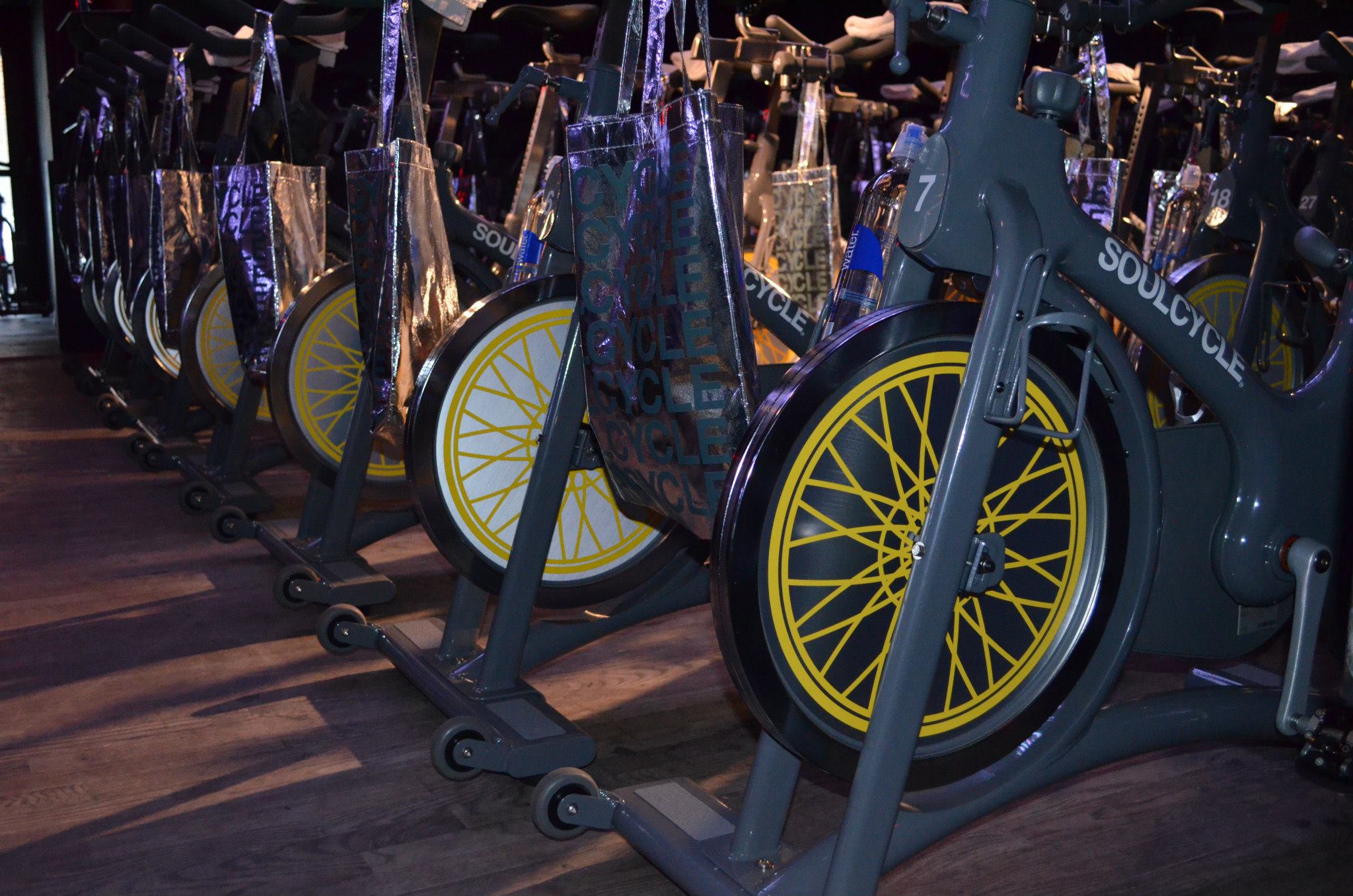 (Photo: Facebook/SoulCycle)
LA private schools are swarming with teen SoulCycle enthusiasts. Some students go so frequently that SoulCycle teachers trust them to get up on their bikes and teach for part of the class. Students sometimes do up to three classes a day (!) and occasionally wake up at 5 a.m. to get a spin in before school even starts. It's great for the body, but let's not forget that doing a class a day at SoulCycle adds up to $175 dollars a week -- and that doesn't include shoes or water!
12. Your SAT Tutor Is $350 An Hour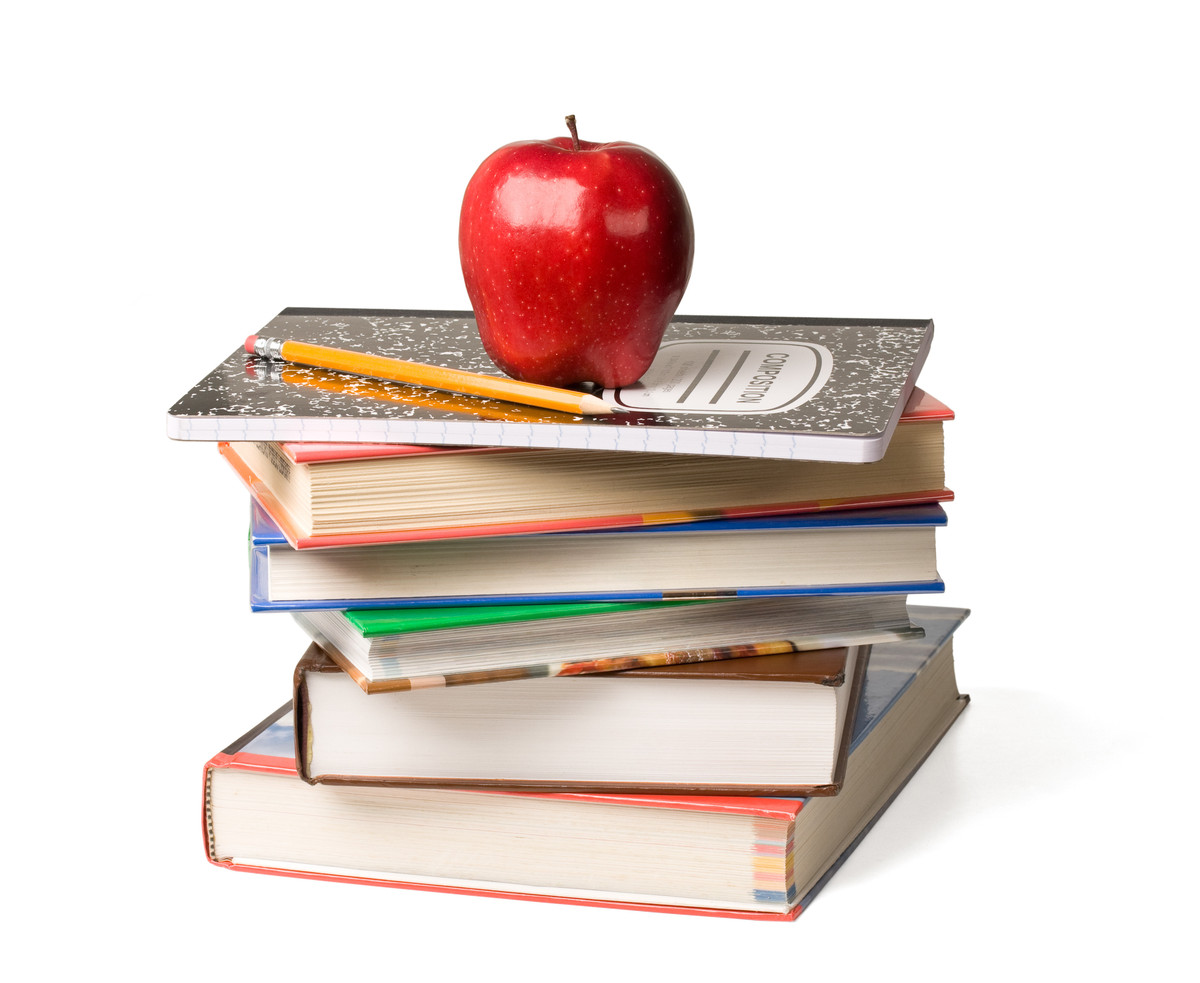 (Photo: Shutterstock)
This one may not be specific to private school kids, but SAT tutors in Los Angeles are making bank. With incredibly qualified educators, private testing companies are a dream come true for parents who are anxious about getting their kids into the best college. However, it can cost them a fortune. Tutors at one of LA's most prestigious testing companies can charge up to $990 for one 100-minute session. Come again?
13. Graduation Night Consists Of A Private Comedy Show With Jack Black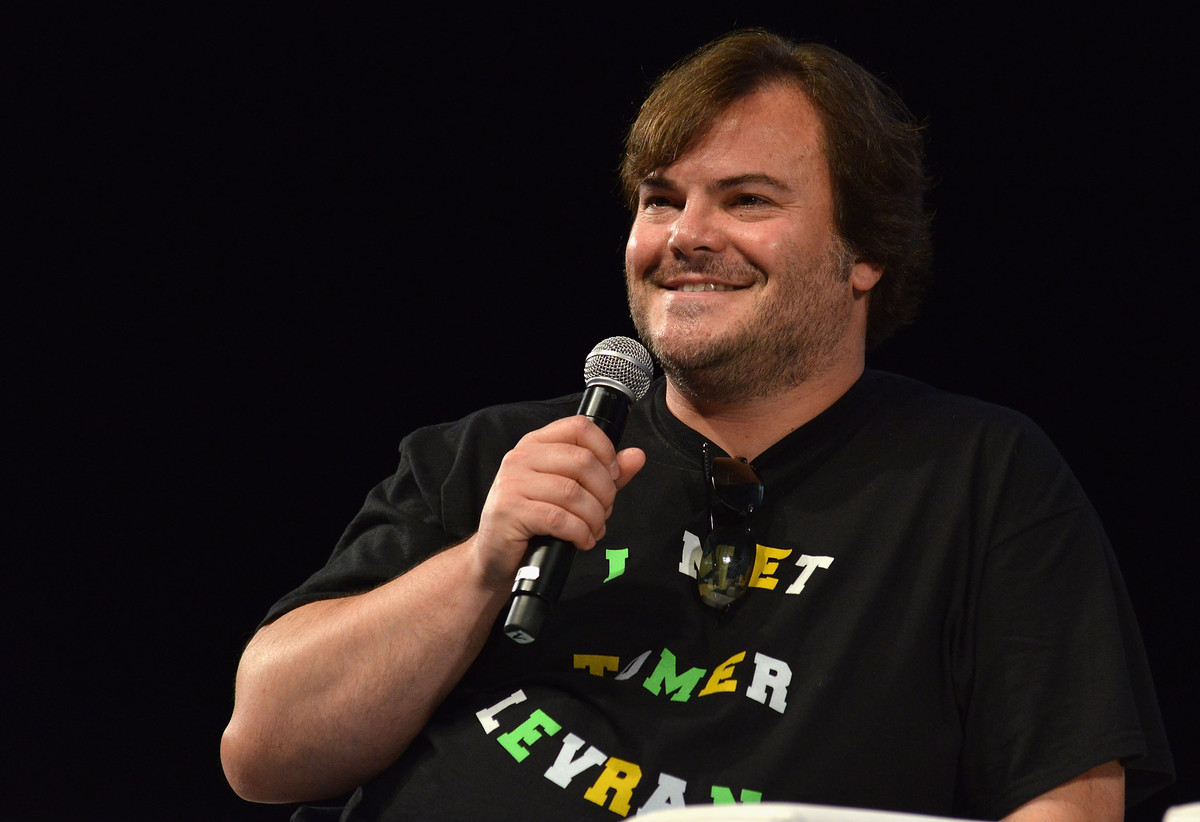 (Photo: Getty)
Our nation's concept of grad night was created to prevent rowdy teens from partying too hard on the night of their high school graduation, according to the LA Times. Instead, most schools put together a simple night of games, tents on the football field and maybe a romantic comedy projected on an outdoor screen. But grad nights at Los Angeles private schools are a whole different story. Carpets are rolled out and gourmet food is served. Anyone from Bob Sagat to Jack Black take the stage, and a star-studded night gives high school grads the true Hollywood experience.
14.Your Teacher Is Jealous Of Your Purse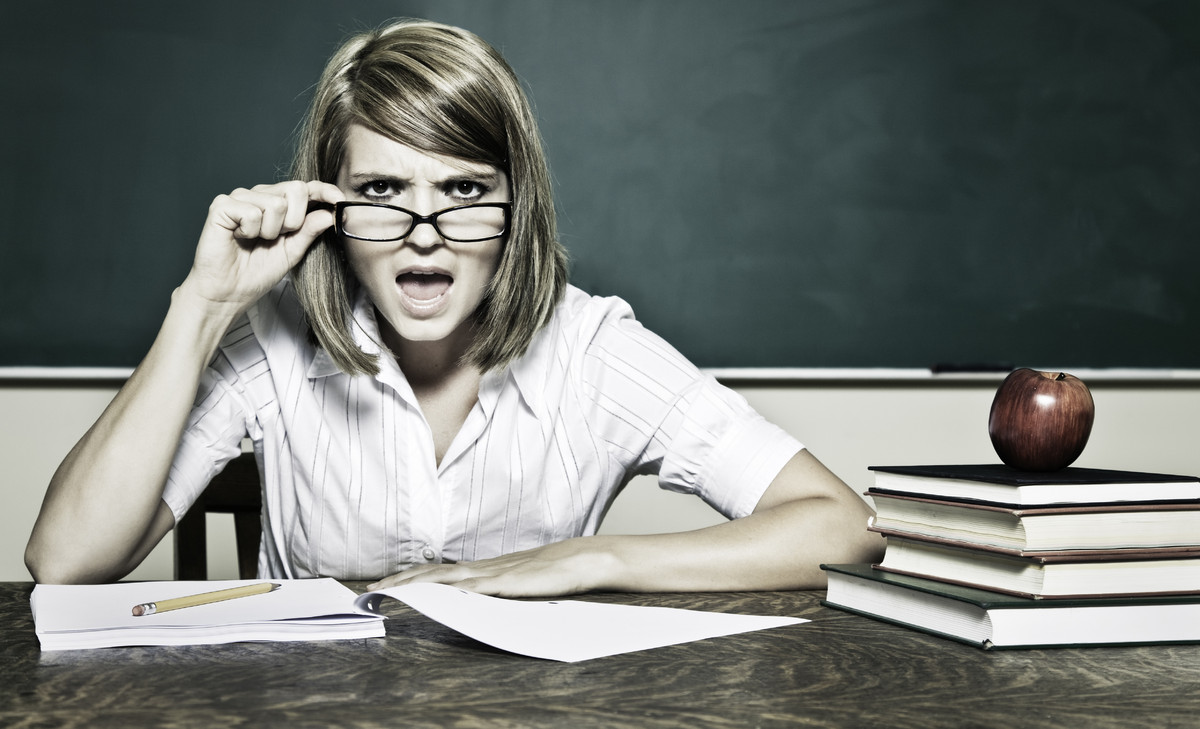 (Photo: Getty)
Ever watched "90210"? Sadly, it's pretty accurate. Walking into a history class at Harvard Westlake is like walking into Barney's New York in Beverly Hills. Everything from Chanel, Hermes, Celine, and Balenciaga line the aisles between desks. Kids with such obnoxious and flashy things that they most likely didn't work for is enough to put your hardworking and low-earning teacher in a bad mood.
15. At Least One Person You Know Has Interned For Kris Jenner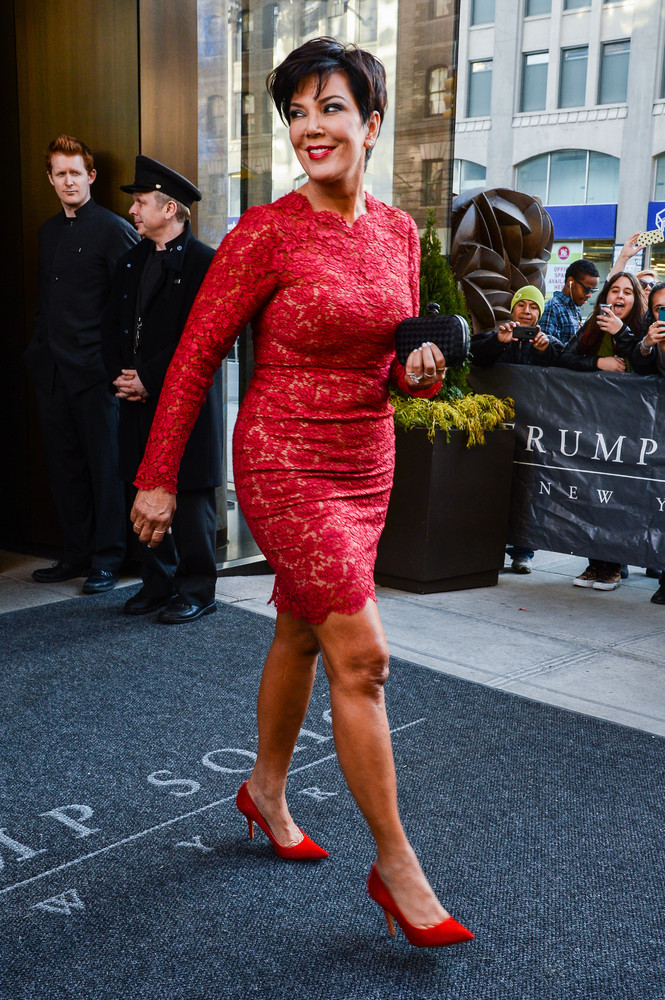 (Photo: Getty)
Fancy internships are a given for high school students at LA private schools. Maybe they don't all intern for the Kardashians, but they are not that far off. From reality stars, fashion designers, to your friend's dad's production company, the "internship culture" is booming. The resume of an LA private school kid might top most 25-year-olds.
Related
Popular in the Community