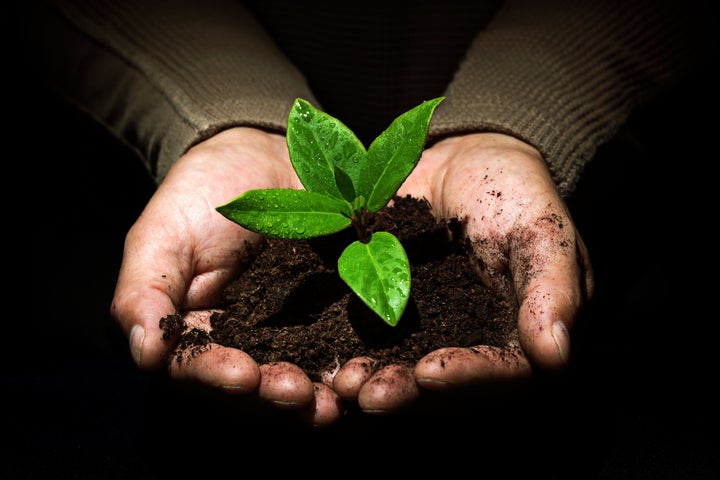 This post was co-authored by Anthony J. Orlando and Kate Gordon
Lately, when we hear bad news about the environment -- like the recent EPA study showing America actually increased our greenhouse gas emissions in 2010 after two decades of decline -- the reaction in Washington seems to be to throw up our hands. With all the talk in the media and the halls of Congress lately about what can't be done on energy and climate this year, though, sometimes we forget that in corporate boardrooms at companies all across America, the private sector has been focused on real solutions.
Last week, the Center for American Progress came out with a "solutions menu" of real options for programs and policies at the federal, state, local and private sector levels that can help produce more clean energy and reduce pollution and waste. What comes through in the report is that the private sector is leading the way toward a cleaner energy future. Across the country, companies are setting internal carbon reduction goals, building more efficient factories, putting up wind and solar panels -- and asking their suppliers to do the same. These actions, especially when they're taken by big companies, are literally changing the energy market in America. They're also making our industries more efficient and more technologically advanced, which is the only way America can compete in a fast-paced global environment.
Covanta Energy, for example, is focusing is on helping other companies turn their trash into energy, through a process called "waste to energy." With facilities in Philadelphia, Harrisburg, and Lancaster, York and Montgomery counties, Covanta employs more than 300 Pennsylvanians. Nationwide, the company's 40 facilities employ 3,673 Americans and produce enough energy to power over one million homes, while diverting almost 20 million tons of trash from landfills each year. Two-thirds of those homes are located in Pennsylvania, New Jersey, New York and Connecticut, making Covanta's affordable power a major part of the region's renewable energy mix.
For the companies Covanta works with, turning trash into energy isn't just about good corporate citizenship. Many of these companies do business overseas, including in Europe, where diverting trash from landfills is required by law. Europe cares deeply about trash for a couple reasons: first, landfills in these countries are nearly full, and so there's an immediate need to find other and better ways to deal with trash. But just as important, Europe has greenhouse gas reduction policies in place that require businesses to reduce municipal waste, which gives off high levels of polluting methane gas when it is not repurposed into new energy sources.
If the U.S. were to follow Europe's lead and require high levels of recycling and waste to energy recovery, we could reduce our greenhouse gas emissions by nearly 650 million metric tons. We'd also promote a whole new business sector in recycling, waste management, and re-use of materials. That's not nothing. But instead, we have yet to come up with a comprehensive energy strategy that addresses global warming, and our largest export continues to be the trash we ship to China each day.
But all is not lost. As the CAP report points out, even in the absence of U.S. government action, some big companies are starting to take note that they must step up their game in order to do business in a globalized environment where other countries have passed more forward-looking policies. That's why Siemens, a German company that manufactures a host of energy systems in factories across the U.S., has created an entire internal Sustainability Advisory Board that incorporates carbon-emission reductions into every business decision the company makes. It's why Wal-Mart, the country's single largest private employer, has made a commitment to energy efficiency in its stores and across its supply chain.
These business decisions make good economic sense, and they also set a standard for other companies. With luck, they will set a standard for the U.S. government as well. For without a comprehensive national strategy on energy, it will be hard for any but the largest multinational companies to take serious action to reduce emissions and become more sustainable.
Anthony J. Orlando is President and CEO of Covanta Energy. Kate Gordon is Vice President for Energy Policy at the Center for American Progress.