 Here's another reason not to leave naked pictures lying around.
Private security guards toting tasers allegedly forced nine residents of a Sacramento condo complex out of their homes at 3 a.m. as part of a foreclosure that the residents claim they hadn't been informed of, according to Courthouse News (h/t Consumerist). One of the residents said that when he was ultimately allowed back into his condo, he found naked pictures of him and his girlfriend had gone missing.
As the foreclosure crisis continues to rock the nation, many lenders are using increasingly aggressive tactics in evicting homeowners. Foreclosure proceedings are also getting increasingly tense as frustrated foreclosure victims take out their anger. In California, where the incident took place, 1 in every 303 housing units was in foreclosure as of March, according to RealtyTrac.
The residents are suing the private security firm and the homeowners association, claiming that none of the residents knew about the impending foreclosure and that they hadn't received service of the lawsuit before the guards barged in.
But aggressive foreclosure tactics aren't unique to California. One mortgage company allegedly raided one Florida home last year after the owners fell behind on the mortgage payments. The company reportedly took the homeowner's sofa, tables, television, cabinets and even shredded a wedding dress that was in the home.
More recently, Bank of America gave one Los Angeles-area homeowner and her disabled daughter mere minutes to flee from their home. Even though BofA had already modified the woman's loan, the bank then sold the house to a flipper at a foreclosure auction and the flipper moved to evict her.
With eviction proceedings that are so fraught with tension, it may be no surprise that former homeowners sometimes respond aggressively. One couple in Minnesota was set to move into their new home when they found the garage vandalized with the phrase, "Take my house [expletive]… only going to get worse."
Indeed, homeowners ransacking their houses isn't all that uncommon. KVUE reported on a similar situation in Texas.
"They're mad at the bank so they take it out on the house," George Roddy, of the Addison based Foreclosure Listing Service, told KVUE.
Check out these additional bizarre foreclosure stories: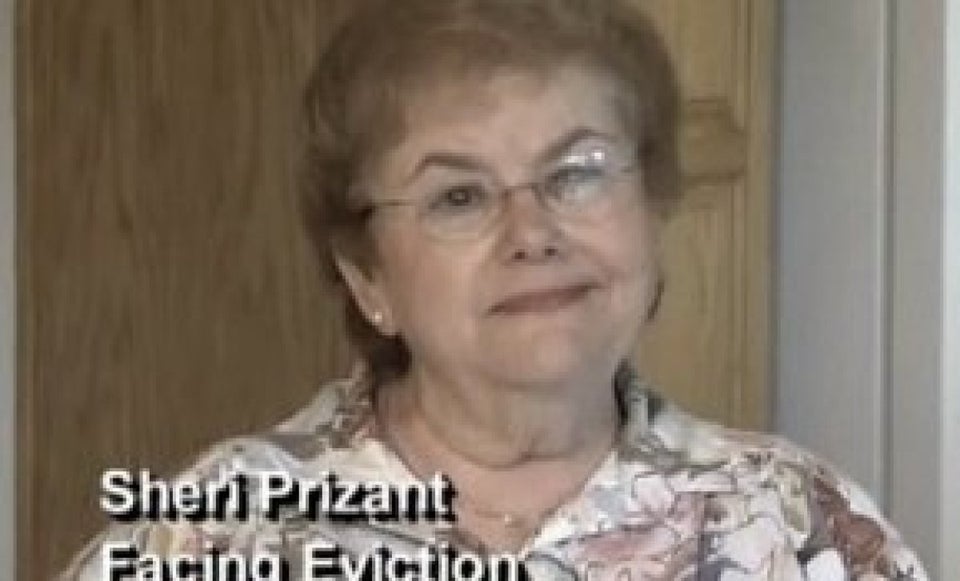 America's Worst Foreclosure Fails
Popular in the Community