A majority of college students who took out private loans to attend school didn't use the low-cost federal aid options that were available to them.
That's according to the amendments issued in August by the Consumer Financial Protection Bureau to its July report on private student loans, which was conducted along with the U.S. Department of Education. The Bureau initially noted 40 percent of people who took out private student loans also used federal Stafford loans but not at levels that would exhaust their borrowing potential. Now, the agencies amends that number to 54.5 percent while noting many eligible students didn't take out any Stafford loans at all before signing for a private loan.
Private student loans represent $150 billion of the student loan market or about one-eighth of overall student debt. Federal student aid options often have dramatically lower interest rates with more flexible repayment options.
The July report noted similarities between the growth of private student loans and the subprime housing market bubble which helped lead to the Great Recession.
"As the industry rapidly grew, the quality of the loans declined," Richard P. Hackett, an assistant director at the CFPB, said at the time. "[There are] big parallels to the housing market."
The CFPB and Ed Dept. added in a summary about their new amendments:
The Report found that the mean borrower would have paid a lower interest rate on a Federal Stafford Loan than a private student loan throughout the period of study, and that Federal Student Loans offer substantially more repayment and modification options than PSLs. Thus, the issue of whether borrowers pursue their Federal options is critical in understanding the overall student loan market. Further analysis might provide more insight on the underlying drivers for not applying for or not exhausting Federal Stafford Loan eligibility. Private student loan borrowers who took out $0 in Stafford Loans were a substantial portion of those who did not exhaust their eligibility. The updates reflect this segment of the borrower population.
According to the July report, students at for-profit colleges were four times more likely to take out private loans than students at traditional public and non-profit private colleges and universities. The Education Department found students at for-profit colleges are more than twice as likely to default on their loans when compared to peers at public and private nonprofit colleges.
Graduates are increasingly defaulting on their student loans, as the New York Times noted this week:
Last year, a study by the Institute for Higher Education Policy found that for every borrower who defaulted, at least two more borrowers were delinquent in their payments. And in March, the Federal Reserve Bank of New York, using a survey of credit reports, concluded that more than one in four borrowers of student loans, both federal and private loans, were behind on their payments.
Related
Before You Go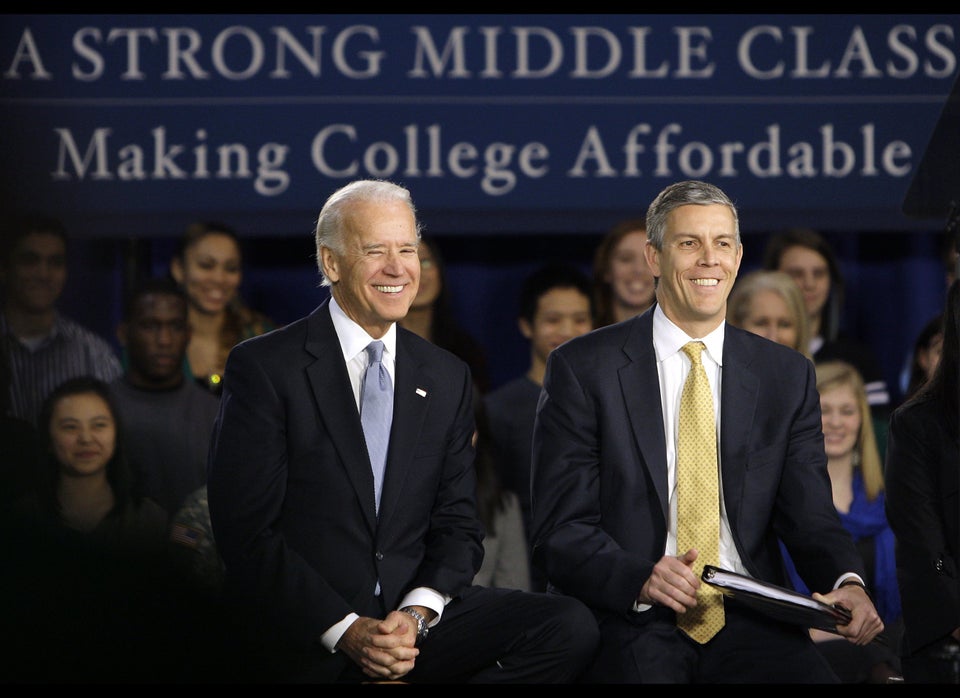 5 Things Obama's 2013 Budget Does For Higher Ed
Popular in the Community