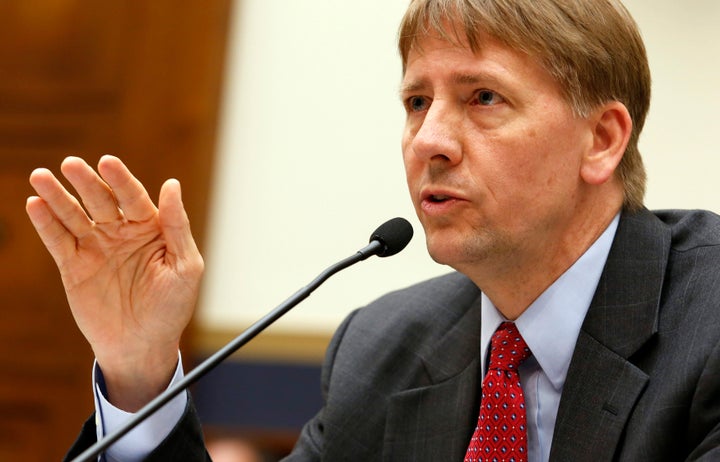 Nine in 10 borrowers who applied for co-signer release on their private student loans were rejected, a new Consumer Financial Protection Bureau report released Thursday found.
Examining 3,100 private student loan complaints received between October 2014 up to March, and another 1,100 debt collection complaints, CFPB determined that private education loan companies were often declining co-signer release due to "not meeting certain pre-application requirements, such as making a specified number of on-time payments." However, CFPB said, these loan companies rarely made that information known in a transparent manner.
College students often need a co-signer for private student loans, typically due to the potential borrower being young and lacking a credit history. College graduates paying back their debt may want to have their co-signer, which might be a parent or grandparent, released to untangle their individual credit issues. 
CFPB Director Richard Cordray said in a statement he was "concerned that the broken co-signer release process is leaving responsible consumers at risk of damaged credit or auto-default distress."
Private student loan companies usually do not notify borrowers when they are eligible to apply for co-signer release, according to the report.
Private student debt makes up around 15 percent of the $1.2 trillion in outstanding education loans nationally. 
Private loans typically carry far fewer consumer protections compared to federal student loans. Student debt issued by the U.S. Department of Education is eligible for income-based repayments and, in some cases, loan forgiveness; private debt is not. 
Some borrowers were restricted from co-signer release because they used the loan company's offer of postponing payment through forbearance, which CFPB noted "can permanently ban a consumer from seeking co-signer release for the life of the loan." In other cases, CFPB said, loan companies place student debt into "auto-default" when a borrower's co-signer dies or files for bankruptcy, which may be illegal. 
The report was the final product from Rohit Chopra, who resigned as CFPB's student loan ombudsman earlier this week. 
Calling all HuffPost superfans!
Sign up for membership to become a founding member and help shape HuffPost's next chapter