WASHINGTON -- Are you fantasizing about Congress ending the shutdown so you can once again have access to the capital's blocked attractions? Well, here's another approach you may not have considered.
"Why not simply sell off the government museums and monuments and memorials to private concerns?" Edward Hudgins asked in a recent YouTube video. Hudgins is director of advocacy at the Atlas Society, a think tank devoted to promoting Ayn Rand's philosophy.
"Tourists in Washington can't go to the Washington Monument. They cannot go to the museums. They're all shut down," Hudgins said in the video. "But they could go down the road to Mount Vernon and visit the home of George Washington, our first president. Why isn't Mount Vernon shut down? Well, it's because Mount Vernon is not owned by the federal government. It's owned and operated by the Mount Vernon Ladies' Association."
Ayn Rand followers over the years have advocated for the privatization of almost everything: space travel, schools, even roads.
Hudgins himself testified before Congress about privatizing the U.S. Postal Service in 1996. "The case for privatizing the Postal Service is clear. Indeed, the burden of proof should be on those who would retain the postal monopoly. The correct question to ask then is not, 'Should the Postal Service be privatized?' Rather, it is, 'Is there any compelling reason for maintaining the postal monopoly?' The answer is a loud and ringing 'No!'," he said in written congressional testimony.
Hudgins told HuffPost that he is not so vehemently committed to the privatization of the National Mall and its neighbors, either. "Obviously not a priority," he said, going on to explain that his actual priority is convincing Americans that the shuttering of the monuments is just the tip of the iceberg.
"You want this kind of system, run by these kinds of people, to take care of your health care, your retirement?" he said. "This is what the government is. And if you don't like it, why do you want to put them in charge of more aspects of your life?"
But with reports of "overeager" federal employees barricading parking lots even at privately owned Mount Vernon, Hudgins said that privatizing national monuments, like the Jefferson Memorial, is "not a bad idea" nor an especially ironic one.
There is a "philosophical logic to it," he said. "Jefferson was a big limited-government guy!"
Incidentally, Melissa Wood, spokeswoman for Mount Vernon, told HuffPost that George Washington's Northern Virginia home has "been busier than normal" since the beginning of the shutdown.
She also said that, overeager feds or no, "all of our parking lots are open."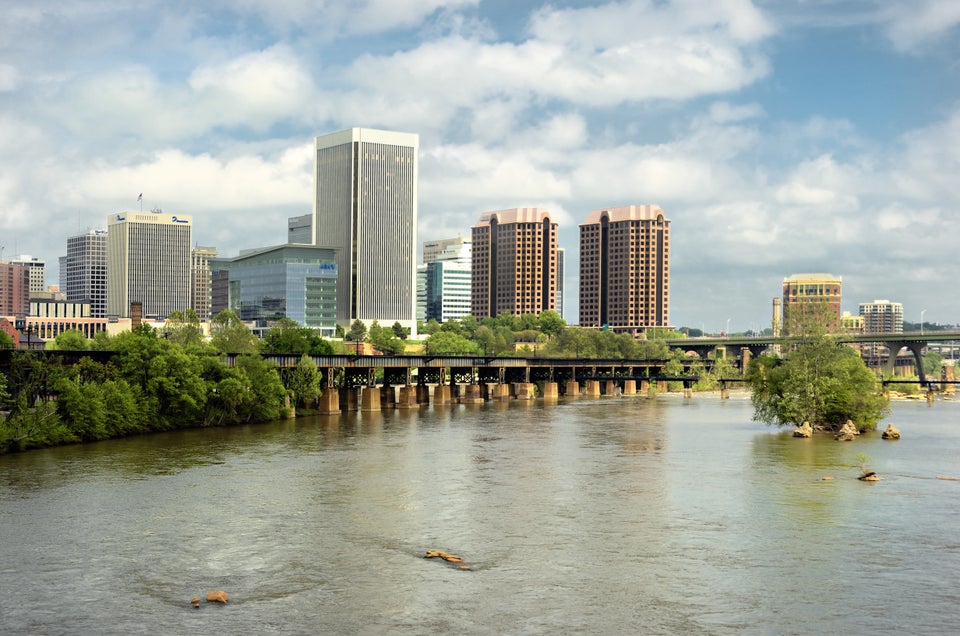 States Hurting The Most From The Shutdown