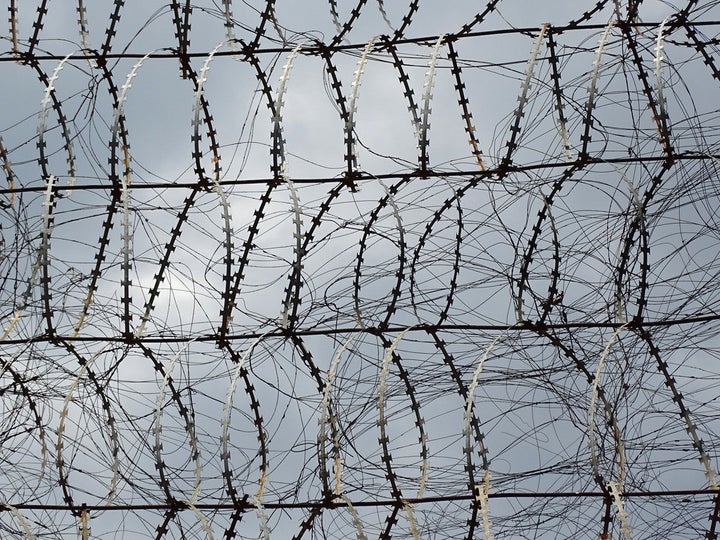 The news that the Trump administration is rounding up alleged undocumented immigrants in hospitals, courthouses, and even hypothermia shelters must be music to the private prison industry's ears. More deportation means more profit for corporations like CoreCivic (formerly CCA) and GEO Group, who own and operate immigration detention centers, strap ankle monitors on to people awaiting deportation hearings, and—as is alleged in a recent lawsuit against GEO Group—force detainees to work without pay.
But if the industry is paying attention to Indiana, they'll realize the future might not be so bright.
On Tuesday, a task force put together by the mayor of Indianapolis recommended cutting ties with CoreCivic, which operates one of the city's two jails. Mayor Joe Hogsett's administration says the government shouldn't be "providing profits" for jailing prisoners.
The change would be part of a broader effort to reshape the city's criminal justice system, to address the root causes of why some people enter the system in the first place. The mayor, elected in 2015, is calling for sentencing reform and more investment in pretrial diversion, mental health professionals, and social workers.
Hogsett's proposal reveals a simple truth. The private prison industry thrives only when we send too many people to jail, prison, and detention centers.
It's long been this way. For decades, the industry has enabled our country's addiction to incarceration. CoreCivic and GEO Group spend millions of dollars a year influencing public officials and actively market their empty facilities to governments of all sizes. Aware of a stagnant economy, they advertise themselves as job creators, especially in rural areas, despite the poor training, low wages, and extremely high rates of turnover at private prisons.
But some state and local governments are beginning to turn the corner. Last year, reforms were adopted in at least 17 states targeted at reducing prison populations and addressing collateral consequences for people with criminal convictions.
Trump might be good for private prison business, but the broader currents are flowing towards a more humane and just criminal justice system. We just have to keep fighting.
Calling all HuffPost superfans!
Sign up for membership to become a founding member and help shape HuffPost's next chapter