"We're stepping up our efforts to discredit ISIL's propaganda, especially online," President Barack Obama told delegates at the Leaders' Summit on Countering Violent Extremism last month. The social media counter-offensive comes amid U.N. reports of a 70 percent increase in what it terms "foreign terrorist fighters"--citizens of U.N. member states who have left to join Islamic State and other militant groups.
Islamic State has embraced social media as a way to attract supporters around the world, in a move governments and companies have struggled to respond to. The idea of counter narratives and of removing content and closing down social media accounts believed to be linked to Islamic State has become a major international agenda item. But the focus on the group's use of social networking has opened the door to a range of politicized efforts that appear less likely to diminish Islamic State's reach than to enable countries to use countering violent extremism measures for their own domestic agenda.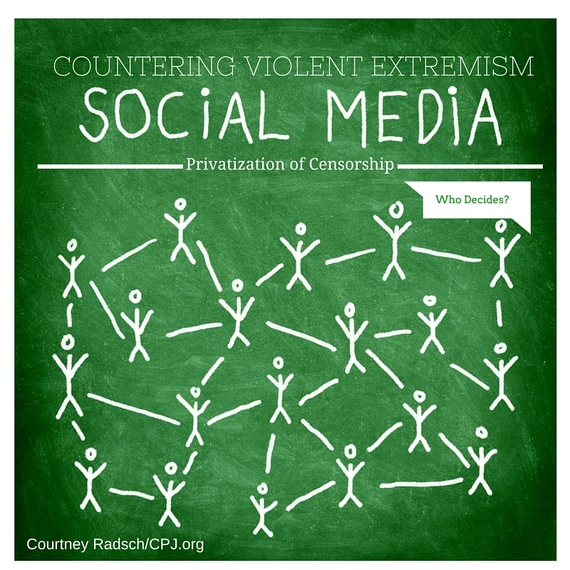 Studies of Islamic State use of social media by the U.S. government in early 2015 and the Brookings Center for Middle East Policy between September and December 2014, estimate the militant group and its supporters produce between 46,000 and 90,000 posts a day. But, as a 2012 youth-focused workshop by the Organization for Security and Co-operation in Europe (OSCE) concluded, censoring content is ineffective. Such measures are akin to Whack-A-Mole, with accounts replaced as quickly as they are deleted. Supporters of the militant group have also reacted to such efforts by turning to lesser-known video upload services, hijacking trending hashtags to amplify dissemination, and even taunting YouTube administrators about the futility of their efforts, according to reports.
Despite this, some governments are seeking to hold social media firms responsible for the monitoring and removal of content. A July meeting of the U.N. Security Council Counter-Terrorism Committee called for Internet platforms to be held liable for hosting or indexing extremist content. And with the so-called right to be forgotten ruling in the EU, Internet and telecommunications intermediaries are increasingly being called on to act as editors of the Web, as CPJ's report "Balancing Act: Press Freedom at Risk as EU Struggles to Match Action with Values," found.
Last month, rights groups helped defeat a draft provision in a U.S. Senate appropriations bill that would have obligated Internet companies and other electronic communication services to report undefined "terrorist activity," a term that, by not being defined, risks overbroad compliance.
Calling all HuffPost superfans!
Sign up for membership to become a founding member and help shape HuffPost's next chapter