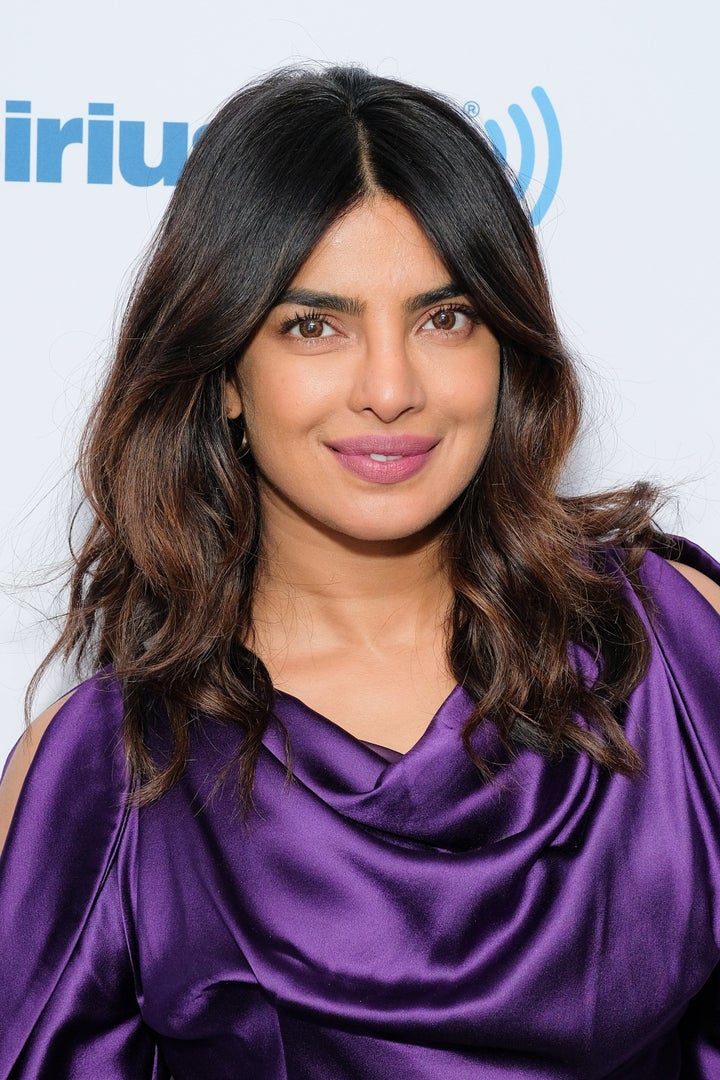 Priyanka Chopra was recently asked about "The Simpsons" and its controversial character Apu Nahasapeemapetilon ― and she came ready with facts.
The "Quantico" star told the hosts of "The View" on Thursday that even though Apu is a beloved character, it doesn't mean he's a proper representation of South Asian Americans. The character has been the subject of ongoing debate since at least the 2017 documentary "The Problem With Apu," in which comedian Hari Kondabolu explored how people have used the character to mock people in the South Asian community.
"Yes, it's a cartoon. Yes, it's a pop culture super-successful show," Chopra said Thursday. "But that gives it more responsibility."
Chopra said Apu was "the bane" of her life growing up, and that she's long found the Springfield fixture offensive. In high school, she was often asked why she didn't speak like the character. Chopra noted that many defenders of Apu argue the character has been on the air for decades with no issues. But, she explained, times have changed.
As Chopra pointed out, Apu ― whose voice actor, Hank Azaria, is not Asian ― has always been problematic. As a character with a thick accent, and one of the few characters on the show coded as a person of color, he was highlighted as an outsider. It may have seemed there was never any opposition to the character before, but in reality, voices in the South Asian community have simply become more amplified over time.
"The Simpsons" premiered in 1989 and was seen as groundbreaking, Chopra said ― but "the population of Indian-Americans in America has tripled since that time, so the voice is louder. Representation and the demand for representation for people of color is louder. There's the internet and the media where people can have a conversation."
Host Whoopi Goldberg and Chopra both noted that for a long time, Apu was one of the only representations of South Asians on TV, making the character's impact even more pronounced.  
South Asians were the fastest growing ethnic group in the U.S. between 2000 and 2010, but they're still underrepresented onscreen ― something Asian-Americans as a whole have likewise struggled with. Progress since 1989 has been slow. Just a few years ago, Ashton Kutcher donned "brownface" to portray a Bollywood producer named "Raj" for a Popchips commercial. While the company removed the ad, Kutcher has yet to apologize for it. 
Data on diversity on the small screen shows that the industry has a lot more work to do. In broadcast scripted shows, 5 percent of the roles during the 2015-2016 season went to Asian actors, whereas 66 percent went to white actors. The numbers are even worse for roles in cable scripted shows.
In April, "Simpsons" creator Matt Groening dismissed critiques about Apu. 
"I think it's a time in our culture where people love to pretend they're offended," he told USA Today.   
However, Azaria himself has said he'd be happy to step aside from the role. 
"I've given this a lot of thought, really a lot of thought, and as I say, my eyes have been opened," Azaria said on "The Late Show with Stephen Colbert" last month. "And I think the most important thing is we have to listen to South Asian people, Indian people in this country, and they talk about what they feel and how they think about this character and what their American experience of it has been."
Calling all HuffPost superfans!
Sign up for membership to become a founding member and help shape HuffPost's next chapter