We love a good father-son sports story. Ken Griffey and his prodigal son Junior. Dell Curry and Stephen. These superstar father-son pairs drive the idealized version of fatherhood that many fans live vicariously through.
But for many pro athletes, making the time to see their children isn't so easy. The nature of the industry puts athletes on the road for weeks and months at a time. And that, to any father, is difficult to get through.
To find out how having children affects the lives of our everyday sportsmen, The Huffington Post spoke to four athletes from three different sports who've found unexpected lessons and joys in fatherhood.
We asked them all the same question: How has fatherhood changed the way you live your life?
Bode Miller, pro skier
"As a professional skier, it's always about 'How fast can you get down the mountain?' and ultimately win the race, but since having kids, I've really tried to slow things down a bit and appreciate every second I have with them. They grow up so fast and I want to be sure that I'm part of every major moment in their life just as my dad was there for me."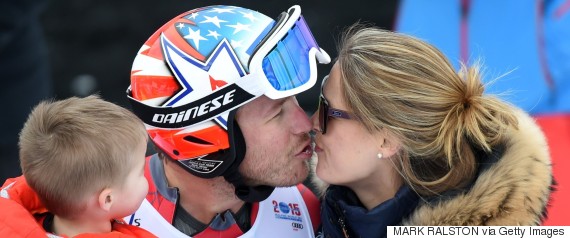 Rajai Davis, Detroit Tigers
"They're with me. I realized that I don't really have any more free time with my family. My daughter needs the attention, and my [newborn] son will need the attention. I'll be spending a lot more time with them. It's fun for me. I'm athletic and [my daughter] loves playing. We're at the point where she can run around, play hide-and-go-seek. She's got a little personality too. It keeps me on my toes and laughing.
I have to make sure I'm focused in doing what I need to do to continue to have success at this level. Remaining focused on my daily routine. Sharpening my skills so that I'll be able to teach [my children] those skills. It's the best gift I can give them right now. It's what I can leave to them. Hopefully they can take it further than I can. I've learned a lot over the years about baseball and its provided my family with a lot. I will be able to impart that to my son.
I was already leaning this way anyways, but once you have a kid, it's reality. Not just in thought, in mind -- now you can actually see what you've produced and you have to start preparing for their future. I thank God for my wife, who's really been instrumental in all that."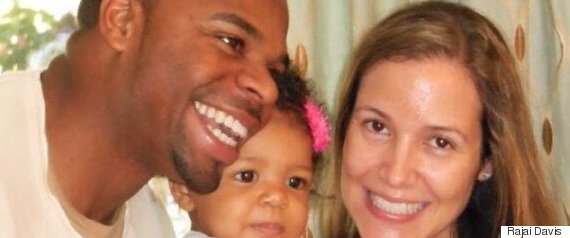 Daryl Johnston, ex-Dallas Cowboy
"I always thought that I would be the one teaching my kids life lessons to help them become the best person they can be. Every day I learn something from them that makes me a better person."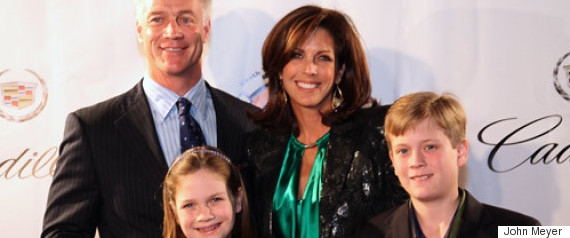 Miguel Montero, Chicago Cubs
"It was the best thing. It changes your life, the way you're thinking. Now, first time you do something, you think of your kids. There's no better feeling than when you have a bad day, and your kids come home and they're jumping around. They make you feel better and forget that you're having a terrible day. They help clear your mind. When I come home I don't think about the game [when I'm with them].
My wife was a big part of this. Coming along in the first few years in the big leagues, it was tough. I want to be the best father I can be, like how my father was with me. He spent more time with me than I have [with my children] because I'm traveling. It's hard. During the offseason, I put all my time with [my family]. Every single day, I want to appreciate my kids even more."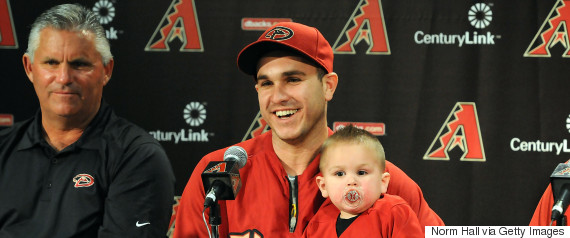 Before You Go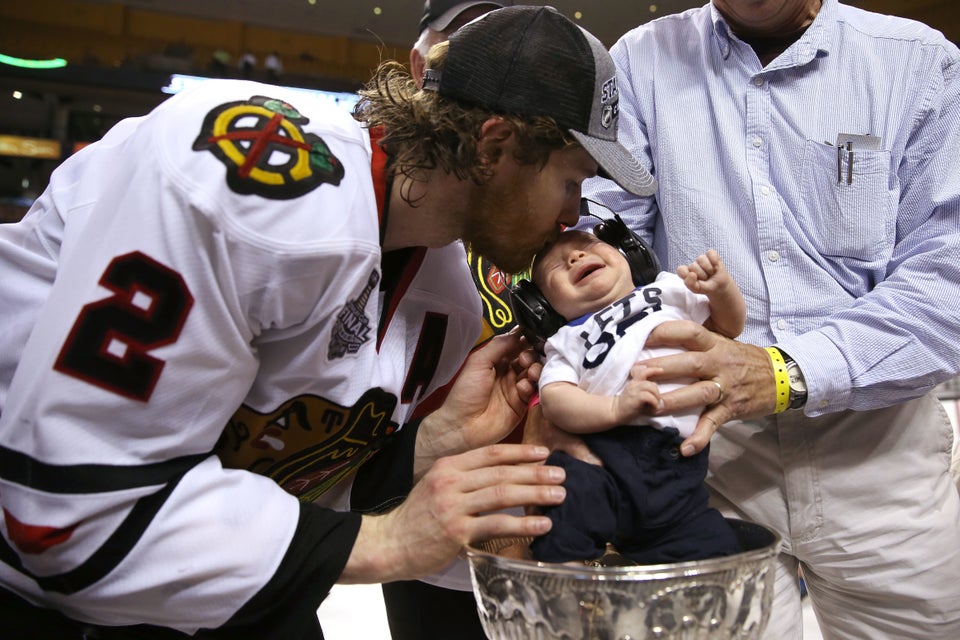 Athlete Dads with their Kids
Popular in the Community