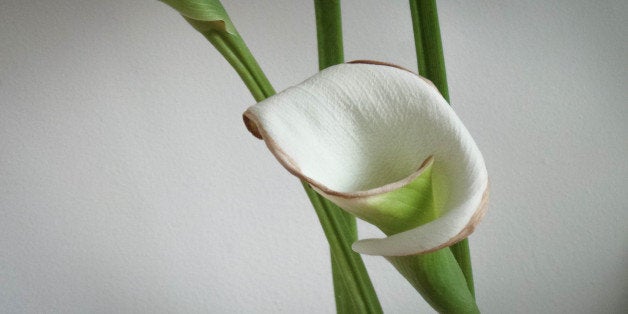 The Rev. Grant Tanner, head pastor at Cedar United Methodist Church in Ham Lake, Minnesota, said he never turns down a request for funeral services. When members of his community approached him several weeks ago and asked if his church would hold the funeral for a 47-year-old woman named Kim Kopecky, who had died with no living relatives, he didn't hesitate to say yes.
It wasn't until after the service that Tanner realized how poignant his "yes" would turn out to be.
"I sent out an email to the church with an old saying: 'What would Jesus do?" Tanner told The Huffington Post. He invited his congregation to volunteer at the funeral, which he offered pro bono, or without charge.
Kopecky had lived through the deaths of her parents, brother, husband and child, said her friend Becky Lockwood. By the time she was dying of pneumonia after an unsuccessful blood transfusion and kidney failure, she had no known living relatives. Lockwood served as agent of Kopecky's health care directive and decided, on doctors' advice, to take her friend off life support.
"My husband and I talked and decided to leave it in God's hands and take her off" the ventilator, Lockwood told HuffPost. "At first she was afraid to die, but we prayed and had the chaplain come in." Kopecky died on May 23.
Lockwood and her mother asked several churches in the area if they would open their doors for the funeral, but all refused. Cedar UMC was the first to agree.
"This church reached out and just wrapped their arms around me and my family and embraced Kim's story," Lockwood said.

Eighty friends and co-workers attended Kim's funeral on June 6, Tanner said. Of his own congregation, roughly 30 people showed up, baking desserts, serving as ushers and singing in the choir. Among the volunteers was Bill Larson, who made a startling revelation to Tanner the following day at church.
Larson's adult son knew Kopecky and had attended Sunday school with her at Cedar UMC as a child.
"We looked up the records and found out not only had she gone to Sunday school, but had been baptized and confirmed at the church," Tanner said. "To know that her baptism and confirmation were at Cedar church blew us away."
Lockwood said the surprising news had made it easier to cope with her friend's death. "How amazing does God work?" she mused.
"Now I know she's up with her family, and she's been reunited with her husband and her baby. She's in a better place."