Many grooms have attempted a surprise wedding dance for their brides, but few have executed it as impressively as professional dancer Kirk Henning and his groomsmen.
At his July 25 wedding, Kirk gifted his bride Valerie Tellmann -- a ballerina with the Richmond Ballet -- a choreographed dance to a medley of hits spanning all genres. They got down to songs like "Uptown Funk" by Mark Ronson and Bruno Mars, "(You Drive Me) Crazy" by Britney Spears, "Danger Zone" by Kenny Loggins and "The World" by Brad Paisley, incorporating props like "Top Gun" sunglasses and cowboy hats where appropriate.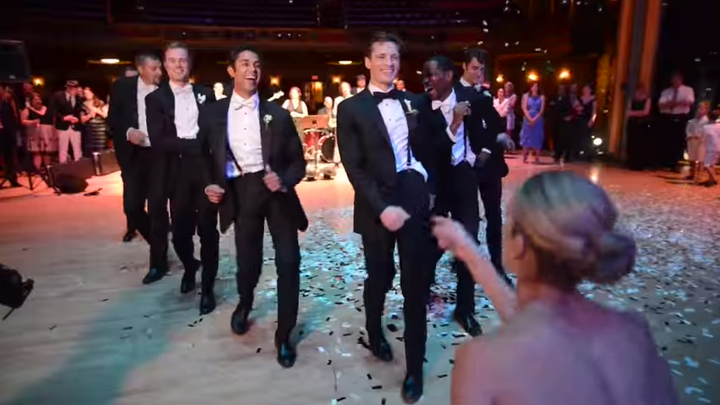 "People were going nuts!" the groom told HuffPost. "It got everyone out on the dance floor for the rest of the night, even family and friends who do not normally let loose and dance."
The bride and groom held the reception at Richmond, Virginia's CenterStage -- the same stage they once shared when they were both dancers with the Richmond Ballet company.
And the bride's over-the-top excitement throughout the performance couldn't be more adorable.
"She loved it!" Kirk said. "In the video she is jumping around like a little child and could not take it all in. She cried and laughed during it and still shows me moves she remembers from it."
See what all the fuss is about in the video above.
This story has been updated with additional commentary from the groom.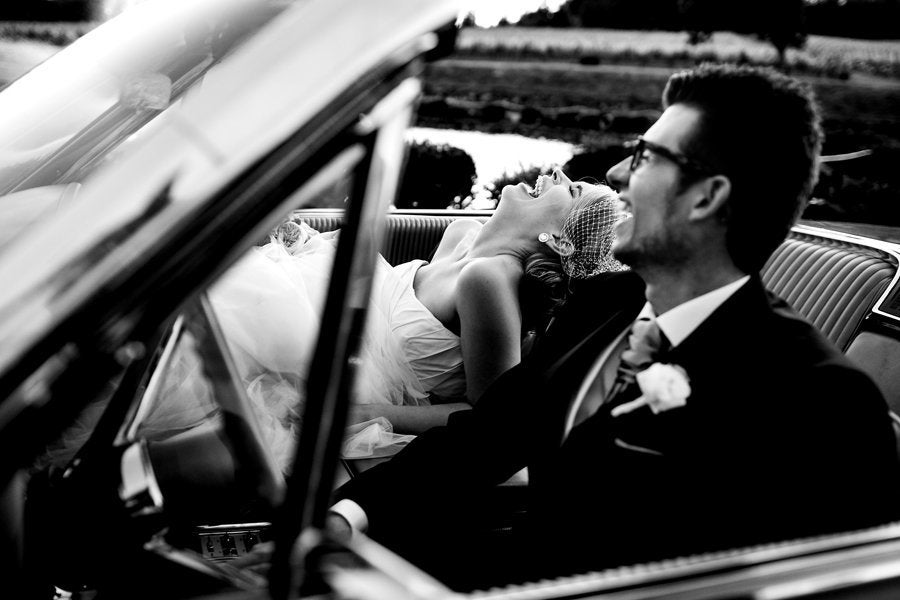 Best Wedding Photos of 2014