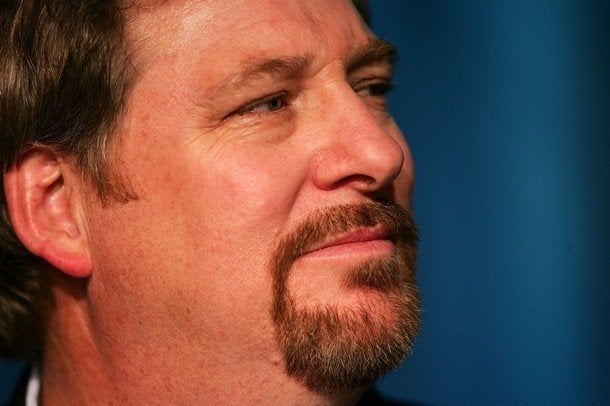 On Wednesday, the Huffington Post reported that gay people and progressives were not pleased when Barack Obama chose Rick Warren to deliver the invocation at inauguration. CBNNews reports that they aren't the only people upset:
So let me get straight to the point.

Liberals and gay activists aren't happy with Barack Obama for choosing pro-life and prop 8 supporting pastor Rick Warren to give the invocation at Obama's inaugural. But pro-life readers seem to be equally upset at Rick Warren for agreeing to it.

The Brody File has been flooded with emails and most of them absolutely rip Pastor Warren for doing this. Below is but a very small sampling. I can't reprint all of them but let me just say that pro-lifers are NOT happy with Warren at all.
Unless Rick Warren has changed, he is very disappointing in the pro-life cause. Just ask pro-life leaders their opinion. He doesn't like to deal with it at his church. It just seems funny that he is known as 'pro-life' when he largely ignores the subject and teaches others to do the same. I fear God for these 'men of God'. We have lost 50 million babies, and most won't say a word. Reminds me of Nazi Germany or our slavery days. Very few spoke out. It was more comfortable to keep quiet.
Calling all HuffPost superfans!
Sign up for membership to become a founding member and help shape HuffPost's next chapter