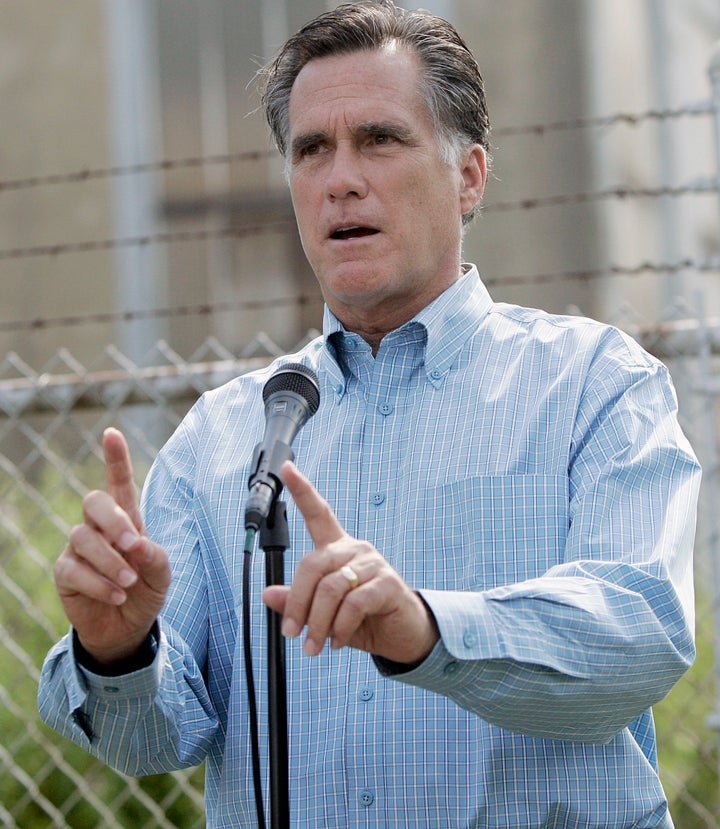 WASHINGTON -- Reform groups filed an official complaint and request for investigation on Friday against the company that gave a $1 million donation to a pro-Mitt Romney group then subsequently dissolved.
The Campaign Legal Center and Democracy 21 filed an official complaint with the Federal Election Commission (FEC) and sent a letter to the U.S. Department of Justice. They're calling for a closer look at the $1 million contribution from the company W Spann LLC to Restore Our Future PAC, a Super PAC created by former Romney staffers to support the former Massachusetts governor's bid for the presidency.
"This case deserves a good hard look from the agencies charged with enforcing our nation's election laws and if violations are found they must be prosecuted vigorously to deter such violations in the future -- otherwise 'straw companies' will make a mockery of campaign finance disclosure and the specter of foreign campaign contributions will hang over the process," Paul S. Ryan, a lawyer with the Campaign Legal Center, said in a statement issued Friday.
Democracy 21 President Fred Wertheimer said, "In this case, it appears that someone has gone to great lengths to evade the campaign finance disclosure laws in order to hide what they are doing from the American people. This is unacceptable and potentially illegal conduct and we are calling for an investigation of possible campaign finance violations by the Federal Election Commission and Justice Department."
The calls for an investigation come one day after NBC reported that W Spann had dissolved in July, only four months after forming and three months after making the contribution.
The FEC complaint alleges that W Spann broke the law by making a contribution in the name of another person and failing to form and register as a political committee. The letter to the Justice Department asks that, if the FEC fails to act, the Department step in to enforce the law.
Speculation around the source of the W Spann contribution is ongoing. The Boston Phoenix's David Bernstein writes that the contribution may have come from the hedge fund billionaire Paul Singer, whose Elliott Management has an office at the address W Spann listed on its contribution.
Bernstein speculates that Singer may have wished to give to the pro-Romney group anonymously because he was also "reported to be the main funder behind New Yorkers United for Marriage, a coalition formed earlier this year to advocate for legalizing same-sex marriage in that state."
Although Romney has received tepid support from social conservatives in the past, on Friday he signed a pledge to pass a constitutional amendment defining marriage as "the union of one man and one woman" if he were elected president.
Calling all HuffPost superfans!
Sign up for membership to become a founding member and help shape HuffPost's next chapter