Australian pro surfer Mick Fanning fought off the shark and escaped injury, though terrifying video of the incident shows just how close he came to sustaining a bite. The shark narrowly missed his leg, instead severing the leash that tied his ankle to the surf board.
"I just saw fins. I was waiting for teeth. I punched it in the back," he said.
According to the World Surf League, which organized the J-Bay Open, held yearly in Jeffreys Bay, not one but two sharks were involved in the attack. Both Fanning and his competitor, Julian Wilson, were quickly plucked from the water by rescue boats.
Wilson shared his own emotional account of the incident shortly after, holding back tears as he recalled watching Fanning topple from his board and thinking, "He's gone."
"We are incredibly grateful that no one was seriously injured today," the World Surf League said in a statement after. "Mick's composure and quick acting in the face of a terrifying situation was nothing short of heroic and the rapid response of our Water Safety personnel was commendable -- they are truly world class at what they do."
"The safety of our athletes is a priority for the WSL and, after discussions with both Finalists, we have decided to cancel the remainder of competition at the J-Bay Open. We appreciate the ongoing support we have in South Africa and once again want to express our gratitude to the Water Safety Team."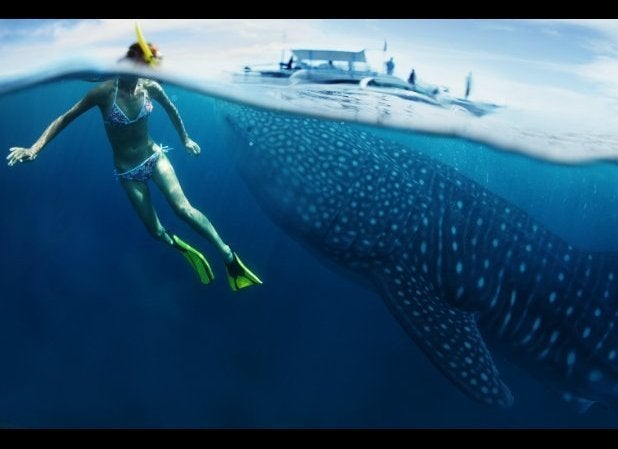 Amazing Places You Can Swim With Sharks
Popular in the Community