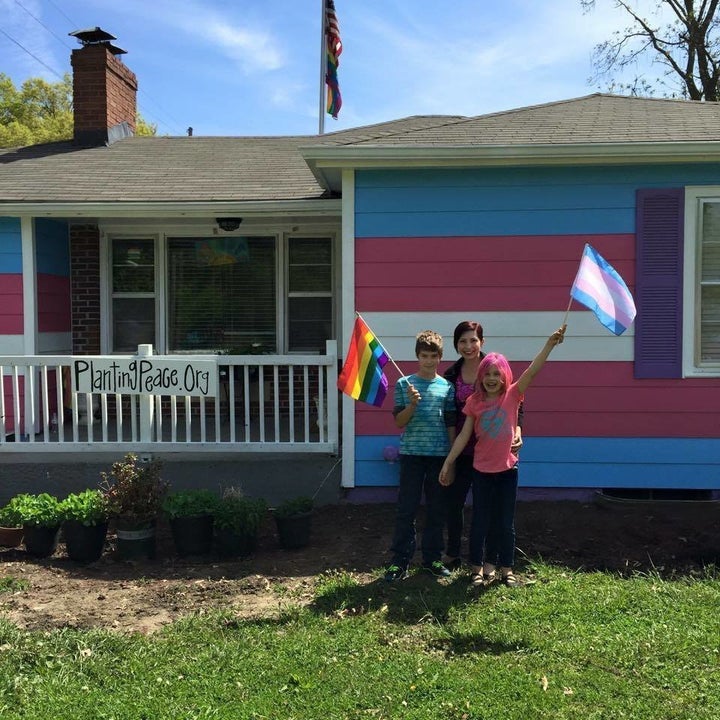 "The purpose of Planting Peace's Equality House is to counter the actions of hate groups like the Westboro Baptist Church with love and compassion, and serve as a symbol to the LGBT community that they are not alone, that they have support from so many people," says Aaron Jackson, President of Planting Peace. "We've painted the house the colors of the transgender flag each year to honor the transgender community and, specifically, those who have taken their lives because of violence and bullying. I was deeply touched when Avery visited us and said it brought her joy and gave her confidence. She inspired us to partner with her to create a symbol of support for the transgender community by expanding the Equality House and permanently painting our neighboring house the colors of the transgender flag."
Avery Jackson told The Huffington Post, "I loved the rainbow [Equality] House when it was painted like the transgender flag." She added, "I felt so happy and proud to be transgender. I wish people weren't afraid of transgender people. I'm not a monster. I'm not scary. I just want to be treated like every other human."
Want to help make the expansion of the Equality House's efforts a reality? Check out the CrowdRise widget below.
Before You Go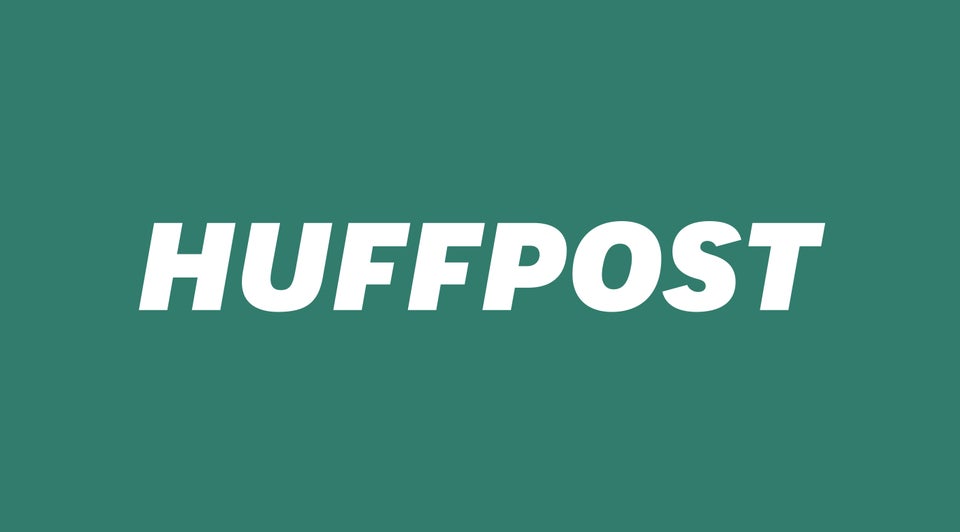 18 LGBT Kids And Allies Who Are Way Braver Than We Were At Their Ages
Popular in the Community