When Anthony Bowens opened up about his bisexuality, he expected possible repercussions in his career as a professional wrestler. What he did not anticipate, though, was for the admission to spark an online debate about the validity of his orientation.
"I thought there would be more negativity around the stigma of [a pro wrestler] being part of the LGBT community," Bowens said during a recent interview on Party Foul Radio with Pollo & Pearl, "But the negativity came more from people getting in arguments over bisexuality."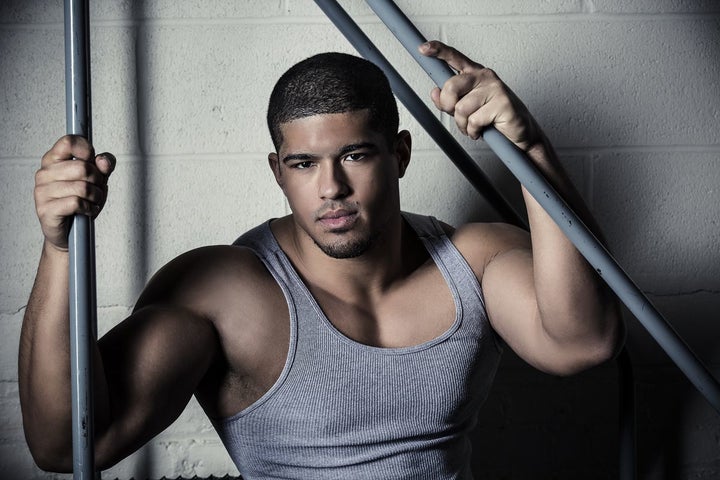 The 27-year-old beefcake came out publicly in an OutSports article last spring. As described in both the self-penned feature and interview with Podomatic's No. 1 LGBTQ Podcast, the decision came after friends discovered a YouTube post showing Bowens with his boyfriend.
"My stomach dropped," said Bowens of receiving a text message about the video from his best friend in the wrestling industry. 
The moment of panic proved unfounded, he said, when the friend unexpectedly expressed his support. He did, however, confirm for the East Coast independent wrestler than many with whom he works had also seen the video. They were now aware what Bowens had long tried to hide.
"That factored into me deciding whether I wanted to sit down and — I don't want to say 'get it over with' — but relieve myself of that burden," he said of opting to post his first-person story on the internet.   
Since Bowens ended collegiate baseball pursuits due to injury and entered the world of professional wrestling in 2011, he kept his sexuality a secret among his colleagues. Though many friends knew, he feared it would hinder his career in the macho world of sports entertainment. 
"If it weren't for wrestling, I probably would have come out a long time ago," Bowens told the weekly podcast, which combines LGBTQ gossip, news and celebrity features. "But I didn't know how people would react."
During the passing years, Bowens kept a close eye on others who came out in the industry — like World Wrestling Entertainment superstar Darren Young — to gauge response to a grappler openly being part of the LGBTQ community. He admits the pressure to stay closeted "was a lot."
"I like to consider myself an emotionally strong person," he stated, "But I did have my moments where, if I was by myself, I would cry thinking about it."
Despite such "moments of weakness," Bowen built a solid and respected career on the independent wrestling scene. "Fear of the unknown," he says, kept him from making any decisions that that might cause that respect to crumble.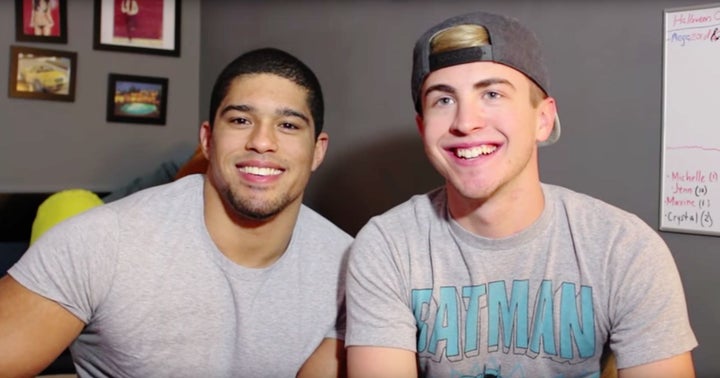 After realizing others in his chosen profession already knew his secret — and his best friend in the business supported him — he found himself at a turning point. He had a decision to make.
"You can't control what people are going to think, but at some point, you have to look past that, be yourself and not care," he said.
For Bowen, that involved coming out first on Facebook to those closest to him, then more widely via OutSports. Though he knew "deep down it would be OK," Bowens "didn't really understand the grand scheme" of what coming out would mean until his essay published. The response to his mid-March 2017 revelation was "overwhelming," he said. 
"I woke up the next day, and my phone was just melting because of the notifications and how many people were sharing it, news outlets online that were picking it up," he said. 
"I was getting messages from literally around the world thanking me," Bowens recalled, "Saying I was an inspiration."
Naturally, Bowens wanted to know whether his long-time fear of coming out was well-founded. Scanning comments on the posts, he was shocked to find less concern or opinions about a bisexual professional wrestler than general debate about "what it means to be bi, am I really gay and hiding…all this other stuff" 
"Which wasn't the point of me coming out," he said, "The point was there is somebody new who is trying to fight for the equality everyone deserves."
Prior to reading the discussion, Bowen said he was unaware bisexuality carried specific stigma or that some might doubt its existence. He finds it odd that people might not accept bisexuality because he is in a committed relationship with another man. 
"You can date a dude — or marry a dude and be with him the rest of your life — and that doesn't change the attraction," he said. "The stimulation doesn't change. 
"That's the reason why it's LGBTQ — lesbian, bisexual…" he concluded. "The LGBTQ community comes in all shapes and sizes."
LISTEN: Anthony Bowens talks bisexuality, pro wrestling, coming out on Party Foul Radio, Ep. 76.
REAL LIFE. REAL NEWS. REAL VOICES.
Help us tell more of the stories that matter from voices that too often remain unheard.