"People who work crossword puzzles know that if they stop making progress, they should put the puzzle down for a while." -- Marilyn vos Savant
Recently, I was working on an accounting problem and came to a dead end. I was frustrated that, try as hard as I might, I couldn't find a solution. Finally, dejected by my failure, I gave up and walked away
The next day, I returned to my work and the answer to the problem was looking me right in the face. I was stunned. What had seemed like a complex, unwieldy problem the day before was actually very simple and easily solved. Where had the answer been hiding the day before and why hadn't I seen it?
To solve problems, we have to be engaged and focused. We have to be present. But mindfulness is not the same as concentration. As Albert Einstein said, "No problem can be solved from the same level of consciousness that created it."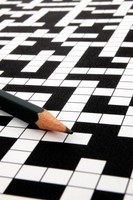 We're only human and finding a higher level of consciousness isn't always doable, especially when we are overtired and stressed. I can't tell you how many times I've butted up against a brick wall of my own making -- I just couldn't think anymore, but kept trying because I thought I had to keep at it to solve the problem. In truth, it is always smarter to walk away, even for a few minutes, to give our brains the time and space to work through our problems.
The next time you're grappling with a problem, personal or otherwise, ask yourself whether you're actually working it too hard. Take a moment to step back -- do some meditation, grab a glass of water or make some tea, take a shower, or go for a walk. By walking away from the problem, you're actually giving your brain the time and space it needs to sift through possible solutions.
We've all been taught the value of "working the problem," but it's important to realize that our brains are capable of working at a much deeper level than mere thought. So, next time you are stressed out and completely unable to force a solution to a problem, remember the words of Charles Schultz, "No problem is so formidable that you can't walk away from it."
Is something bothering you? Put it down, give it a break, walk away and forget about it -- for now. Trust your higher consciousness to keep working on a solution. You might be surprised, like I was, at how simple a complex problem can become when our brains have the time and space to be mindful.
Has this ever happened to you? Let me know in the comments on on my Facebook page.
Related