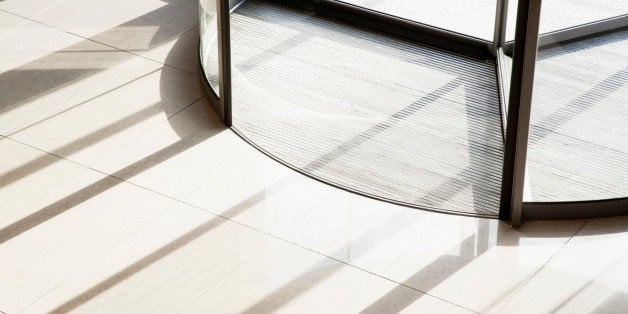 It's been a tough month for women in the tech industry. The trial of former employee, Ellen Pao, against venture capital firm, Kleiner, Perkins, Caufield & Byers, over sexual harassment and gender discrimination, revealed a work environment that is not, shall we say, the height of inclusion. And now, two new cases have arisen making similar claims against Twitter and Facebook. Add to this the ongoing media frenzy around how horrific it is to be a woman in Silicon Valley and you wonder why any of us remain.
The truth of the matter is, many don't.
For years now the reasons around why there are so few women in Silicon Valley has been blamed on the "pipeline." That's the idea that there aren't enough women and girls studying science, technology, engineering and math (STEM) to fill the "pipeline" that lead to corporate senior management or start-up CEO roles.
The Pipeline is Opening -- Slowly
It's true. There is a pipeline issue, but that's changing.
According to a 2012 report by the National Science Foundation, high school boys and girls are fairly equally represented in STEM electives. In college, the numbers skew significantly. Women make up only 18% of engineering, 18% of computer science and 19% of physics majors, down from highs of around 37% in 1984. The good news is that the spigot is beginning to open again.
For the first time since it began keeping records in 1993, women outnumbered men in UC Berkeley's 2014 introductory computer science course. Stanford has seen a significant jump in female students graduating with computer science degrees. In 2007, only 10% of CS degrees were awarded to women. Last year, 21% were. Not fifty-fifty, but slowly flowing in the right direction.
"At this rate," said Dr. Telle Whitney, President and CEO of the Anita Borg Institute, an organization dedicated to supporting female technologists, "it will take decades before the pipeline can be considered a non-issue. But the reality is the problem today isn't only the pipeline, it's the revolving door."
Women Face "Death by A Thousand Cuts"
It may be hard to get women into tech, but it's even harder to keep them. As reported in The New York Times, the National Center for Women & Information Technology indicates that over 56% of women with STEM expertise will leave the industry over the course of their careers. And a new study by Catalyst, which looked specifically at the gender divide in business roles within tech, found that women MBAs are less likely than men to enter these industries, and if they do go in to tech, they are more likely to leave, and to do so quickly.
Lots of reasons have been touted as to why women are leaving. Beyond the oft-reported glass ceiling, there's the reality of the pay disparity. According to the Census Bureau, a women makes only $.81 for every dollar a man makes in tech. And, of course, there's the bro-culture.
Kelly Ellis, a former Google software engineer, now working at Medium, has written extensively about the repeated harassment and hostile working environments she and her female cohorts have faced in Silicon Valley. She calls them "micro-aggressions," the death by a thousand cuts that drive women out the door.
But while we can complain (and litigate) about pay inequity, the ongoing hostile work environments, and the overt and/or unconscious bias women in tech face, no one is addressing the elephant in the room: Motherhood.
Motherhood is not a very sexy topic in Silicon Valley, and often it isn't even discussed at all. Interestingly, a study by Harvard Business Review, called The Athena Factor: Reversing the Brain Drain in Science, Engineering, and Technology, notes the prime time when women leave the tech industry is between the ages of 35 and 44, mid-career right when they are in the thick of their child-rearing years.
Feeling "stalled" in their careers and a lack of flexible work options were reported as key driving forces for many who leave. "It's ironic," says BlockCypher CEO and mother of two, Catheryne Nicholson. "We don't blink an eyelash when male developers come in at 11 in the morning and leave at 4 in the afternoon as long as they get their work done. But when a mother does that, she's considered suspect."
But the truth is, bias against working mothers is often the final straw for many talented women. A recent study reported in Fortune of 716 of female technologists who are no longer in the industry revealed that while 26% said the number one reason was a hostile work environment, a full 68% cited motherhood bias as the primary reason they left.
Anna Billstrom, a software developer, new mother and founding partner of PickAxe Mobile, a mobile app development company, can relate. On one job interview, the head of the company asked her why she wasn't home taking care of her son. She decided launching her own company was better than having to "deal with someone else's agenda." She says, "Once you become a mother, it can become intolerable."
So what's Silicon Valley to do? "After we get beyond the pay issues, the egregious hostile work environments, and the overt gender discrimination, then the real work can begin," says Sally Thornton, Founder and Chief Curator of Forshay, a talent acquisition and placement agency. Flexible work options, parental leave (for both men and women), career tracks that allow employees to pull back temporarily but not get derailed are just the beginning.
"We need to focus on getting over our unconscious bias around working mothers, and actively engaged fathers for that matter," Thorton says. "Once we de-stigmatize the whole notion of parenting as a distraction from work and recognize it as part of the whole person who is the employee, then we can create working environments in which all people can succeed."
Karen Appleton, Senior Vice President at Box and a mother of two teenaged sons agrees. She was the company's 8th hire and its first female employee. "Being in an environment in which you [as a mother and a woman] can thrive is critical. I was happy to find colleagues who respected my skills and contributions and this mutual respect made us a stronger team. If that hadn't been the case, I may not have stayed as long as I have."
It's About the Next Generation
While mothers may be the canaries in the coal mine when it comes to unsupportive work environments, Silicon Valley needs to get this right and fast because millennials care deeply about work/life balance. A 2013 Workplace Study of Working Adults noted that 59% of millennials would consider trading in their fancy careers for more time with their families.
Eighteen-year-old Taryn Johnson is a perfect example. A freshman at Wesleyan University, she's planning to major in math and is considering becoming a data scientist, but she has concerns.
"As a woman and a person of color, the odds are stacked against me," says Johnson. "I want to be hired because I am the best qualified person for the job and I know I can do that. But once I'm there, how do I be the mother I want to be in the job I love?"
If Silicon Valley wants to not only attract, but retain highly educated women, it's going to have to do more than solve the pipeline problem. It's going to have to face its bias against mothering so it can put a stop to the revolving door.
This article originally appeared in Smashd.
Related
Popular in the Community