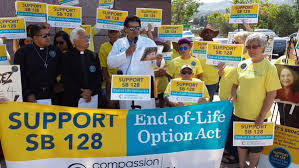 The past few years in this country have seen a grassroots effort to change the dialogue on end of life care. Brittany Maynard became the poster child for choice, for autonomy, something we Americans love. She chose how and when she wanted to die and her choice to end her life in Oregon, where physician assisted death is legal, helped to spur California's quest for the same. This past friday, California's assembly and house passed the Right to Die bill. It now sits on Governor Jerry Brown's desk awaiting his signature -- or not.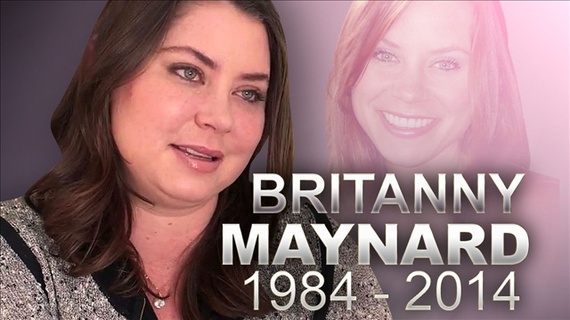 I have gotten many excited calls from friends over the past year. "They're talking about physician assisted death on NPR. Turn it on!" I never know what to say to these friends when they call. They assume that I, as a palliative care physician who values dignity and compassionate care at the end of life, would automatically support this proposal. Yet this is only partially correct.
I am ambivalent. As a layperson, I appreciate this added control to my own medical destiny. Yet as a doctor, I am worried.
While my mother is thankfully healthy, one day I will likely be her surrogate decision maker. She has said several times that if she has unremitting suffering from terminal illness, she is counting on me to make sure that she is taken out her misery. It's always been a bit of a joke, but now it's a real legal possibility. And I am thankful for that.
Control over one's destiny is something I value strongly, for myself, for my mother, for my patients. As a doctor practicing both palliative care and ICU medicine, I do my best to provide my patients with as much truthful information as I can, as well as the array of options available before them. I want my patients to choose their own best paths, as opposed to the default life-prolonging treatments that we typically heap on patients at the end of life.
If disease-focused cure is no longer working, my patients often choose to receive palliative or hospice care, which provide expert and personalized care focused on the management of pain and distress. These approaches are as successful as any in medicine at achieving their goals -- palliative care medicine has upwards of 90 percent success rate at managing symptoms that accompany the dying process. And for many conditions, patients with life-limiting disease tend to live longer if they choose hospice than if they continue the default approach.
Only rarely, the tools of the palliative care specialists can not bring relief. And it is in these rare cases where palliative sedation -- medications which decrease patient awareness -- or physician assisted suicide might be considered.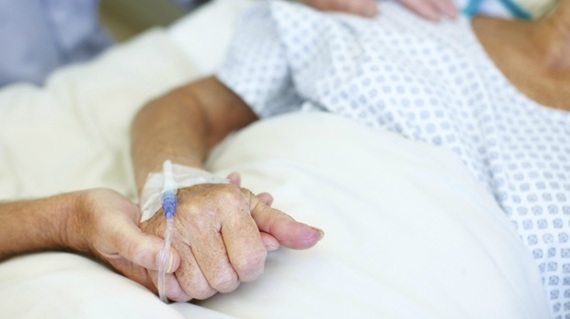 Bill SB 128 specifies that the patient make three requests for assisted suicide: two oral, one written, over a span of 15 days. This requirement encourages the patient to consider this weighty choice over time to protect against impulsive decision making. The bill also lists several requirements for the doctor administering the drug, including getting a second physician's opinion that life expectancy is short and making sure to introduce the concepts of palliative and hospice care.
Which brings me to concern number one. Does this bill provide enough oversight? Does it require adequate due diligence from the physicians who will be hastening death? This is a tremendous ethical responsibility, and certainly not one I ever considered when I signed up for medical school. I believe that it must be under tight lock and key, only to be used when all other options have been exhausted. From what I have seen, Bill SB 128 does not lay out enough specifics for my taste. Who is this attending physician? How long should she have known the patient? Did she just meet her on this hospitalization?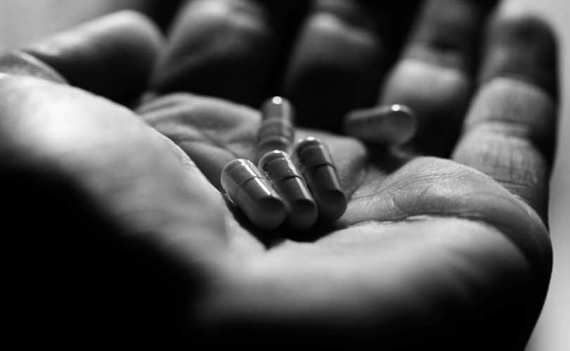 The bill states that patients should receive counseling about other alternatives, including hospice and palliative care, but is that enough? As a palliative care physician, I have cared for many patients who came in despairing, and, after our ministrations, left with hope and a renewed desire to live what remained of their lives. I for one do not feel that assisting suicide should occur without an aggressive trial of palliative care. How can we, as a medical community, ensure that this will happen every time?
Another key concern involves socioeconomic inequities. I work in a county hospital and see firsthand the inadequacies of our country's social services support system. Many of my patients must choose between receiving nursing home placement or hospice, because their insurance status only covers one or the other, not both. Recently, I cared for a spunky 67-year-old woman with terminal ovarian cancer. She had decided to forego chemotherapy and selected hospice as her choice. She desperately wanted to go back home but her insurance wouldn't cover in-home support. Most hospices strongly recommend, even require, that the patient be accompanied at all times in the home, whether by family or an aide. This family could not afford the latter, and the patient's daughter had just gotten a new job. Should she stay home and care for her mother, or send her to a nursing facility, something that, the patient told me, would rob her of all will to live?
For lower-income people who fall through the Medicare cracks, end of life care can be cost-prohibitive. My concern is that the option of assisted suicide is simply much cheaper, and because of how broken our system is, these competing concerns may put some of our most vulnerable population between a rock and a hard place. Again, how can we, as a society, improve our social support structure so that patients and their families would only consider this choice for the right reasons?
I am encouraged that in other states in which an assisted suicide law has been passed, there is no evidence of inappropriate use. But the populations of those states are very different from California's -- far more homogenous, for starters. And I am doubly alarmed when I read about the interpretation of Belgium's Right To Die law, under which many patients have received life-ending medications for conditions like depression, chronic fatigue, and even body dysmorphia following sex assignment surgery.
Last night, I had a dinner at my house with several palliative care doctor colleagues. I hesitantly confessed my concerns, thinking that I would surely be alone in my lack of full enthusiasm. I was surprised to hear each of the others agree on all points.
It is not that I'm against this bill. In fact, I support it on a personal level. For myself. For my mother. And I want my patients to have all of the options that are available to me. My purpose is rather to strike a cautionary note, to acknowledge the risks of taking this leap, and to call for a much more rigorous set of conditions to be fulfilled by the physicians assuming this weighty responsibility than I have currently seen proposed.