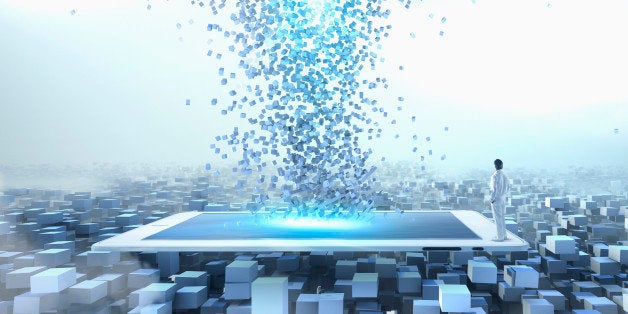 Increasingly, technology is sold as a "solution" into every business function, including procurement. The range of technology options available, coupled with powerful sales and marketing messages, can often overwhelm decision makers. The C-suite and procurement leaders face a common dilemma when choosing procurement software: should the new software system be an "on-premises" application or a cloud solution? While the temptation may be to take a conservative, safe route and keep everything in house, the cloud's promise of a quantum leap in flexibility and security make it imperative for enterprises to contemplate a move to a cloud-based procurement software.
Total Cost of Ownership
While an outright purchase (of on-premises procurement software) might seem a lower cost than an annual subscription to a cloud-native system, it must be noted that the former will require large upfront and ongoing investment in hardware, servers, infrastructure, and the necessary resources to run and support the software. In-house IT teams are shrinking across all industries, and companies must assess the ability of these teams to cope with the additional demands of a new on-premises system.
On the other hand, with true cloud-native procurement software platforms, customers don't have to worry about the hardware infrastructure, upgrades, security or maintenance because there is simply no implementation involved, in the traditional sense. In cloud-based procurement software - delivered either through the Software as a Service (SaaS) or Platform as a Service (PaaS) model - the software provider manages the infrastructure, upgrades, security, etc. to meet your business requirements. Your subscription to the software covers all these maintenance and upgradation costs - you do not have to make any separate investment of your own.
"Overall, when comparing the total cost of ownership of an on-premises procurement software with a cloud-based system, the latter proves significantly more cost effective," says Paul Blake of SMART by GEP procurement software. "In fact, with a cloud platform, enterprises have the flexibility to change the cloud software provider if the software fails to perform as required. While this is not a zero-cost option, the ultimate impact of poor choice of software is totally mitigated by the decoupling of the customer from the infrastructure," adds Blake.
System Performance
Cloud-native procurement software typically offers better versatility and performance compared with on-premises systems due to the cloud platform's ability to dynamically adapt to demand spikes - for instance, during an e-auction with hundreds of suppliers connected to the bidding software, the cloud solution provider can allocate additional processing power to the client to handle the surge and reverse the change once the project is complete, often without the customer being aware. An in-house IT department is unlikely to have similar capabilities to scale-up system performance in this manner. In fact, without a planned upgrade path, in-house systems can rapidly reach their performance limits and fail to deliver the desired level of performance as usage of a system grows.
Mobility
Today, business leaders need access to real-time data and information anywhere, any time and on any device for timely and informed decision-making. No decision need be left hanging for the want of more business information. Cloud business systems -- due to their very nature -- deliver this access to intel, without additional setup fees or ongoing costs. The mobile, real-time capability of the cloud is its basic premise. On the other hand, enabling on-premises systems to deliver this level of accessibility requires investment in additional services and tools.
Security
Security of data and systems in the cloud is a big, emotive topic. Much is said about the risks associated with undefined physical locations and hacking. What is rarely considered is to what degree the concerns around data security apply equally to on-premises systems. Although the risks may be somewhat different in kind, they are just as real - or not.
The simple fact is that the PaaS model of cloud computing adopts third-party platforms, state-of-the-art security infrastructure and backup mechanism of the cloud provider. For cloud service providers, such as Microsoft Azure, this is a core competency. It is simply not feasible for the majority of companies to achieve similar levels of security investment for any on-premises, behind-the-firewall systems.
In essence, the cloud model means that the core competencies of each party are fully utilized. The cloud provider looks after the infrastructure, the security and the system-level components; the application developer builds the best software solution for the enterprise; and the enterprise can stay focused on driving value for the business.
Software Upgrades and Maintenance
While the days are gone when any software upgrade will have to be installed on each and every user's computer, the on-premises model for business systems still has a major issue with keeping the system current and stable.
Software customizations that were implemented at the time of deployment risk being wiped out by future upgrades and the IT team and/or the application vendor will have to maintain each customization throughout the entire life of the system. More often than not, companies simply avoid upgrading their on-site software and run their business on out-of-date technology.
In contrast, multi-tenant software platforms are upgraded in the cloud and this ensures that every user is working on the same, most advanced version of the platform. Customer-specific configurations and inter-systems integrations carry forward to the upgraded version without involving any additional investment or resource from the enterprise.
Inevitably, this means the days of the "bespoke" version for each customer are effectively over. State-of-the-art cloud software platforms are so highly configurable that customization is rendered unnecessary.
Deployment Speed
Deployment of any procurement software takes time and careful planning, however, cloud-based solutions have a significant advantage over on-premises deployments because the implementation is already complete. It is only configuration that customers need to focus on. The platform is available instantaneously across multiple countries or business units with only the configuration of specific use cases required. In addition, scalability too gets simplified with cloud procurement systems - all the customer needs to do is make additional demands and the scaling-up process happens at the backend, in the cloud.
PaaS-based procurement software platforms offer comprehensive functionalities that enable automation of the complete source-to-pay (S2P) cycle instead of just specific procurement processes. Your solution provider can configure platform-level functionalities, such as spend management, contract management, sourcing and savings management, etc., for multiple users with just a few clicks - unlike an on-premises application that would require a time-intensive process of software installation on every machine.
Every enterprise should assess the reason to implement a procurement technology solution and then make a call on whether to deploy an on-premises solution or a cloud-based one. When making this choice, enterprise should bear in mind that the cloud-based solutions will ensure a future-proof, up-to-date system for the complete span of deployment as against an on-premises one that has an inherent risk of becoming obsolete even before the implementation project is complete.
Calling all HuffPost superfans!
Sign up for membership to become a founding member and help shape HuffPost's next chapter