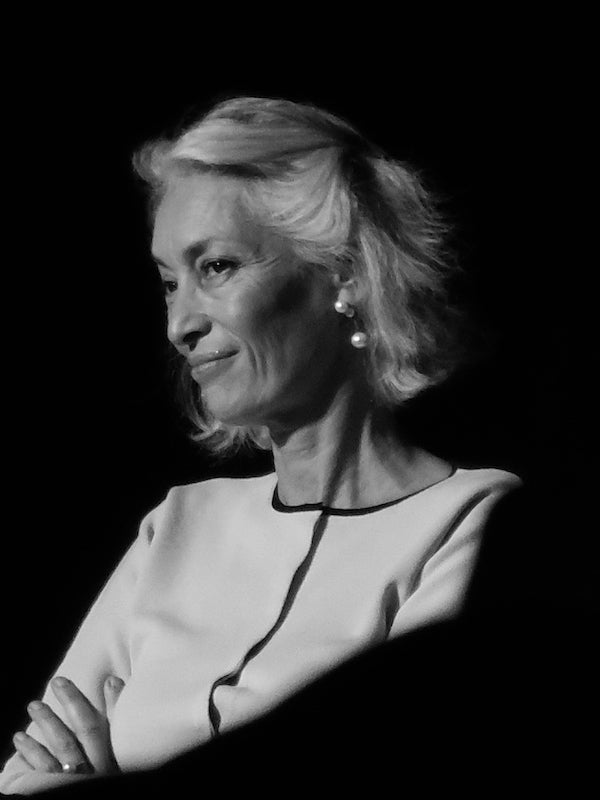 There is an anonymous saying making the rounds on social media these days which goes "In a society that profits from your self doubt, liking yourself is a rebellious act." If that's the case, then Tunisian film producer Dora Bouchoucha is a born rebel, a trailblazer of wonderful self assurance, elegance and beauty.
Earlier this month, I was approached by the Middle East spinoff of a world class fashion publication to write a comprehensive guide on women in Arab cinema. In the end, I decided to walk away from the assignment, disappointed with my editor's limited vision and their inability to comprehend that the true title of the piece should have been "Exceptional Arab Women in Cinema" since many, like Bouchoucha — but also Saudi filmmaker Haifaa Al Mansour, screenwriter and director Cherien Dabis and Palestinian actress Hiam Abbass — have made a well-respected name for themselves in world cinema, not just in the MENA region. Also, when talking about a woman like Bouchoucha, saying it in less than 200 words as I was instructed to do becomes a challenge I did not wish to face.
All great stories, I believe, should start at the beginning. As a child, Bouchoucha attended an all-boys school in Tunisia —while the school transitioned into mixed gender there were very few girls — which must have changed her outlook about personal beauty but also created what I observe as an armor of feminine strength, coupled with a personal no-nonsense style. It is that powerfully beautiful, elegant presence which makes her a force to be reckoned with, at international film festivals and on set. She admits she doesn't like being called "tough" and I agree, that's a limitation, undermining a woman of many facets like Bouchoucha. This year at Berlinale, Bouchoucha was on their International Jury and her signature blond hair at the opening as well as at the awards ceremonies represented for me an iconic symbol of resistance. For a woman from the Arab world, even the color of her hair can be revolutionary.
Bouchoucha holds degrees in English Literature from the Sorbonne in Paris. In 1995, she founded Nomadis Images, a production company responsible for some of the top Tunisian films in the world cinema arena and for line-producing international projects filmed in Tunisia. Bouchoucha seems to be as at home on set, as she is of course at film festivals around the world. And yet, she always finds time for mentoring young, promising film students at one of the workshops she teaches through various prestigious program.
Yet, I wanted to get to know Bouchoucha beyond her work and the interviews that are already out there, like this cool one on VS.com which showcases her with daughter Kenza, a fashion model who has inherited her mother's flair and beauty. I sought to discover the person beyond the producer who is responsible for the award-winning 'Hedi' by Mohamed Ben Attia, for producing most of Raja Amari's soulful films, and who is co-producing Ben Sombogaart's next project 'Rafaël'. I wanted to get to the visionary woman with the kind smile behind the producer. So I asked a different list of questions that could open a Pandora's box of possibilities. To me, the result is magical!
When you are not making films, what are you doing?
Dora Bouchoucha: When I am not making films, I like to take care of my home and take time with my family. I also spend a lot of time reading. I spend a lot of time coaching and training young filmmakers and producers from Africa and the Arab world and share my experience with them. I enjoy helping them to get their films made and on the market.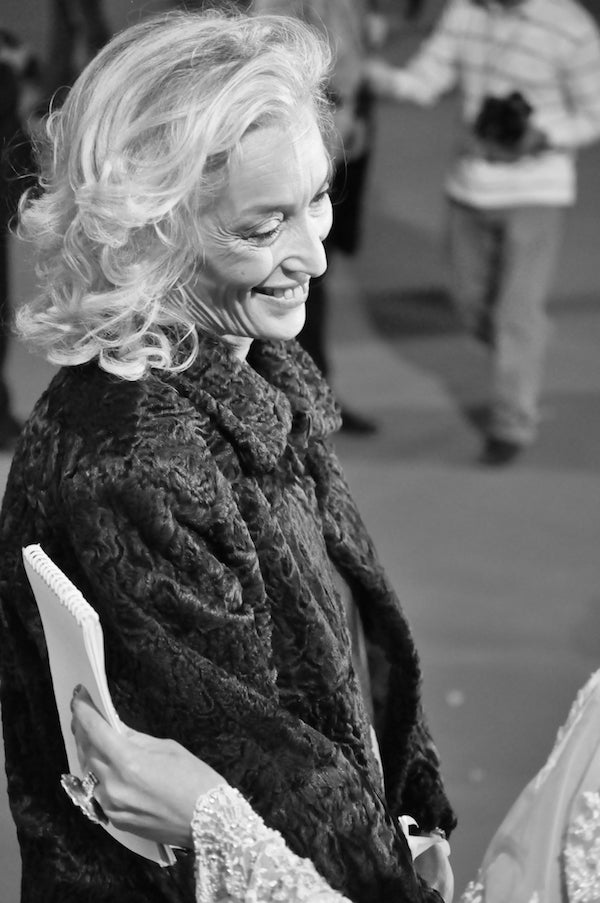 What defines elegance to you?
Bouchoucha: Class, intelligence, beauty, knowledge, wit and humor are all parts of elegance to me.
If you could have dinner with five people, alive or dead, who would they be?
Bouchoucha: My deceased father, Tilda Swinton, Nelson Mandela, Oscar Wilde and Doris Lessing.
If you hadn't become a filmmaker, what do you think you would be doing?
Bouchoucha: I think I would have liked to be an interior decorator or a writer.
What are some of the first films you remember watching?
Bouchoucha: 'Ali Baba and the 40 Thieves' and 'The Magnificent Seven' with Yul Brynner.
How did you watch films as a child, and how do you watch them now?
Bouchoucha: When I was a child, I was more interested in the narrative line of course, now I watch films more as a professional and am moved by the cinematic qualities, but I always try to keep the freshness of a normal viewer.
Who are your cinematic inspirations?
Bouchoucha: Nuri Bilge Ceydan, Meryl Streep, Ken Loach, Hanif Kureishi, Stephen Frears, Dino Risi and François Truffaut.
What are the challenges and the advantages of being a woman producer?
Bouchoucha: It's easier to make people adhere around you as a woman because the feminine approach is different. The challenge is that we never say about a man who does this job that he is tough whereas when a woman does this job, she is always perceived a « tough guy » even when she isn't.
How would you describe yourself to someone who doesn't know you?
Bouchoucha: It is a strange question but I would say three words — straightforward, abrupt but I guess a nice person. 
REAL LIFE. REAL NEWS. REAL VOICES.
Help us tell more of the stories that matter from voices that too often remain unheard.
This post was published on the now-closed HuffPost Contributor platform. Contributors control their own work and posted freely to our site. If you need to flag this entry as abusive,
send us an email
.