When legendary soprano Patricia Racette, currently starring at the Met in Pagliacci, called and asked if I would like to produce her new CD, I had to pinch myself. This is the kind of request that can make my day, week and month. My heart was still in uplift when I thought I heard her add, "And I would like to concentrate on the American Popular Songbook."
I took a deep breath as ear-splitting strains of Dame Kiri destroying I Got Rhythm played in my head. "Er..." I heard myself stalling for time, "And do you see yourself doing them in your operatic voice?" Knowing exactly what I meant, she laughed. "I'm sending you an MP3 right now," she said and hung up.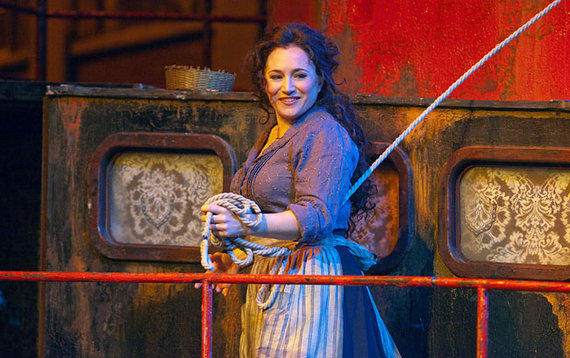 After listening for ten seconds to her version of The Man That Got Away, I called her right back. Patricia Racette, the great Butterfly, the great Tosca of our generation, can wail and belt out a popular song like Patti LuPone, Nancy LaMott and Streisand combined. When she picked up the phone I said, "When do we start?"
A few weeks later "Pat" (because she's now my collaborator) came to the studio to see the GPRrecords home. She arrived in jeans and a sweatshirt. I loved her immediately! I was showing her the control room when she said, casually, "Wouldn't it be great if we could do a live CD?" Immediately I pictured it: We'd have 30 people on chairs in the studio, we'd move the piano center and violá: a cabaret right in the middle of 45th Street. We could put on a show.
I suggested we record over four days; the first day we rehearsed so Pat and her pianist, Craig Terry, could get a sense of the room. We checked levels, making sure she could hear herself and didn't have to "push" and compromise the quality of her sound. I also suggested recording some songs that day without an audience. This is typically done with any "live" recording. Having the difficult numbers "in the can" frees the artist so she won't have to worry about that "one tricky section." A high note or a particularly impossible section doesn't hang like a sword of Damocles over her head, and she can concentrate on the entirety of her performance. If she nails the difficult parts in front of the audience, great. If not, we have it covered.
We did one more day of sound tests to make sure we could really pull this off. Pat and her partner Beth Clayton (a sensational mezzo in her own right) came to the studio. We had the studio set up exactly as it would be for the performances, with the chairs set up, the piano mic-ed and moved. (I played the piano as Craig wasn't in town.) We tried a few different mics and settled on a Neumann K105, which has a particularly warm sound. (All mics have their own particular timbre. One is not better than another, and newer is certainly not always better. In fact, Streisand still records on a tube mic she found in the 1960s.) Pat sang and we recorded; then we all went to the control room to hear the results. Pat was thrilled, Beth was thrilled, I was thrilled. We were a 100% go.

Three weeks later our invited audience of 30 arrived. I'm not sure what they expected but I'm quite sure they didn't expect such an intimate experience. The studio is barely 20 by 20 feet; I felt like they were in my living room. I gave a little warm-up speech, but honestly, this crowd didn't need it. As soon as I said, "Ladies and Gentleman, Patricia Racette," I felt as much excitement in the room as I would have in a sold-out crowd at Carnegie Hall.
For the next 70 minutes Pat dazzled them with her vocal prowess (many of them didn't know she could belt, just like me), charmed them with her humor, brought them to tears with her pathos, and figuratively blew the roof off with her Piaf medley. She mentioned that she likes being "up close and personal" with her audience, but I doubt she will ever be closer than she was that night.
Happily, we captured this wonderful performance.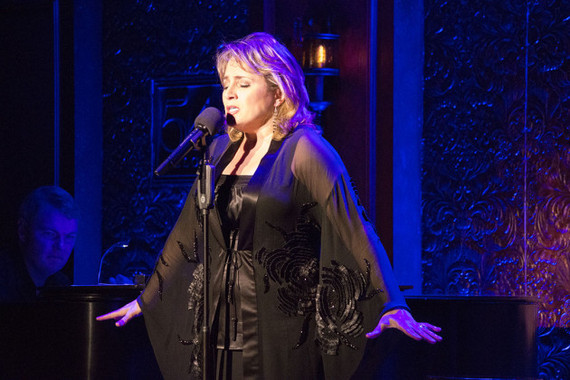 We were, however, far from done. While Pat sang, I was in the sound booth taking notes. Although the first night was sensational, there were a couple of spots I felt Pat could do better. Of course we're talking about going from 98% to 100%, but with an artist of Pat's caliber, we should always hit the bulls-eye. Further, there were a couple of spots she felt she could do better. Not a problem. We had the next day to correct the imperfect. And since we knew what we had already recorded was good, we planned on enjoying ourselves.
Interestingly, the second-night audience, although still chock full of Pat's friends, wasn't as vocal as the first night audience. It's strange but audiences have a personality of their own. Actually, I thought Pat sang better on the second night, even though the audience was less raucous.
The next day we had scheduled a "pick-up" session where we could quietly and slowly record anything we felt we didn't get during our concerts. We all knew there wasn't much to do so I arrived early and started listening to the tracks of the previous three days. I was thrilled with the quality, and my engineer and I started deciding which versions of the songs to use. (Again, for the uninitiated, "live" recordings of any concert are rarely if ever one concert. Things that are happily forgiven by an audience sitting in a theater are more disconcerting on a CD, which, hopefully, will be listened to a hundred times. So every "live" recording is a mixture.)
Pat and Beth were very pleased with what they heard. Pat kept asking me, "Which day was that?" I didn't want to say. It didn't matter, did it? I simply wanted to assemble the best takes into a seamless whole that best showed off this Diva on Detour. For the next two hours, we simply recorded new performances of some songs where Pat tried different things. It was a great luxury to do that. No pressure, no audience, just for fun and we got some great takes.
All artists are different: some like to turn everything over to the producer and wait until the CD is in the shops. (Elton John is famous for that.) Some like to be part of every bit of the production. Pat was the latter. Being a perfectionist, she wanted to hear every note she had recorded. I suggested I make a version of what I thought were the best takes, assemble everything into a coherent whole, and then she could react to my version of the CD with specific notes.
Pat and Beth live in Santa Fe and were heading out the next day. I started working immediately and happily burned the sessions down to four discs; two weeks later I shipped them out west.
Quite frankly, I've never encountered an artist who was so attentive to detail. She diligently listened, as promised, to every single note and sent me her thoughts. Every change she suggested was a change for the better.
I redid the edits on the show and resent the discs.
But she still wasn't satisfied. She continued to hear news ways for improvement. So the process continued. After four back and forths, four different versions, we both felt, this was it, this was the Diva on Detour we all dreamed about releasing. And now we all are thrilled we can share this CD with an audience around the world. Nothing pleased me more than when I got an email in broken English from the Vienna State Opera's gift shop stating, "We need more of Patricia Racette's CD; Diva is all out-sold!"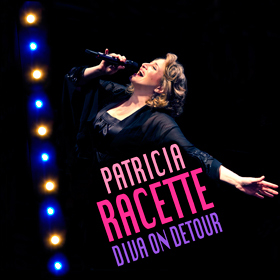 Popular in the Community