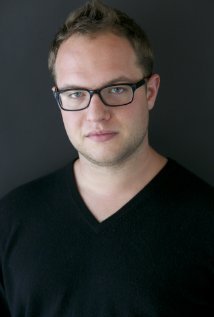 Imagine having an enormous dream for your life, but you find that your education, your current job and your current life circumstances have taken you down a totally different path. Not unusual, right? What do you do? Do you chuck everything you've built thus far so that you can pursue your passion? Maybe you just stay on course and vow to go after the dream later? Neither option is great. You have to give up something either way. Life is about compromise, right? Sometimes you just have to walk away from your passion. Or do you?
When presented with these two options, most would choose one. Most would compromise. What if there were another option? You are about to meet the most driven, hard-working, unusual character you will ever meet. His name, Sam Slater. He didn't choose option one, nor option two, he chose option three....he would do it all.
Let's rewind to 2012. Sam Slater was a Boston based real estate mogul, managing family owned properties around the United States and Canada. He was as successful as a 27 year old could get, yet he had a burning desire to make films. As fate would have it, he met Paul Bernon, also in real estate, at a dinner party at Paul's house. They soon realized that they both had a love for film and so they partnered up to create Burn Later Productions, a firm that develops, finances and produces film, television and content for the web. Now, three years later they have produced several films, some of which are being distributed domestically and worldwide, including Drinking Buddies, Adult Beginners, and their newest release, Results. Did I mention that Sam is also working on completing his Master's Degree in Public Administration? Admittedly, Slater's number one priority is making movies, but there's no question that he's proven an ability to get results in every area of business and life he pursues.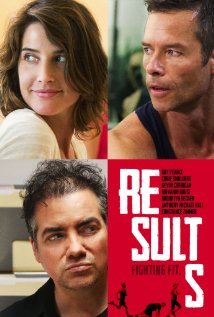 Here are 5 lessons to producing results in business and life the Sam Slater way.
Shake Hands and Keep Talking: There's a pretty high barrier to entry in the film world. I asked Sam what his secret was for breaking in. He explained that he and his partner started attending as many film festivals as they could. They networked and talked to anyone that would listen. He said that there were tons of people who didn't want to talk to them because they looked more like movie dabblers or fans than producers, but they just kept meeting and talking to people. At first they didn't even really know what "getting into film" meant. However, they quickly learned by meeting and talking to people at the film festivals. Sam said that for every ten people they would talk to, nine of the conversations would lead nowhere so this meant they had to talk to hundreds of people to figure out the few who could lead them in the right direction.
Sales 101 - Motivation Matters: Slater's company, Burn Later Productions, produces low budget films, typically less than $3 million to produce. They have, however, had great success at getting A-list actors and actresses in their films. Why would an actor who can make millions in Hollywood choose an independent film? According to Sam, you just need to know what motivates that particular actor. Sometimes actors choose the film because it's a part that is attractive to him or her artistically and sometimes it's just because the actor has a love for his craft. Slater says that when you can show the actors that you are going to create a high quality, well regarded film, based on a great script and a team of accomplished supporting actors, it's not that hard to sell. Slater notes that it's not that much different than real estate. Once you know what the buyer's motivation is, you can sell based on their true desires.
Hesitate Less: I asked Sam what advice he would have for those who want to change career paths or embark on new opportunities and he said, "Hesitate less!" He says that he wishes more people would be impulsive when it comes to their big dreams in life. If you have a dream, says Slater, you just have to go for it. Of course, Slater admits that when you go after big dreams, there are failures along the way, but those failures are what will teach you to become bigger, better and stronger. Sam says that it bothers him to see young people who are reluctant to go after their dreams. It's easier than ever to create movies, submit them to festivals and to make a mark, so why think about it? Just do it! As Sam says, there's never a perfect time, the stars will never align and the best time to start pursuing your passion is right now.
A Prodigious Generalist: What makes Sam Slater an amazing movie producer? Believe it or not, his real estate background! Sam is a self-proclaimed generalist. He understands the business of making profitable movies. He understands sales and marketing. He totally gets contracts. His real estate background has allowed him to develop an above average skillset in a host of areas that all pertain to movie production. Furthermore, his real estate background has given him the stamina to roll with the punches in very stressful situations, like when there's six feet of snow in New York and your license to film on location is revoked due to weather, yet you are on time crunches with actors who have flown in for a shoot and have union workers who are on site and ready to film. Further, Sam says that developing a movie is not unlike developing a luxury apartment building. Either way, you are changing the landscape and creating something out of nothing but a vision.
Love Your Doubters: What motivates Sam Slater to work so hard? People that doubt he can do it. He says he loves it when others doubt his dreams. Sam asked, "Where would any of us be if everyone just said nice things to us?" He says that even when it comes to movie reviews, he has had amazing reviews from some of the most acclaimed movie critics in the world, yet it's the one critic from a hole in the wall newspaper who says something bad that keeps him going. Sam says that the great thing about being motivated by doubters is that the bigger and better you get at your craft, the more of them you'll find.
Sam is currently working the movie release circuit for his newest movie, Results, directed by Andrew Bujalski and starring Guy Pierce, Cobie Smulders and Kevin Corrigan. Burn Later Productions then has three more films lined up, all with female directors, since he and his partner see a great opportunity for cultivating emerging female directors in the movie industry.
I asked Sam where he thinks he will be in five years. "Right here," he replied. "I love Boston and so this will always be my home. The only difference five years from now is there will be a lot more posters of my completed movies hanging on the walls." Sam Slater; real estate tycoon, movie producer, college student -- one thing is for sure, he will continue to produce results.
Calling all HuffPost superfans!
Sign up for membership to become a founding member and help shape HuffPost's next chapter