On April 15, 2016, at 12 weeks pregnant, my business aired on Shark Tank and it was revealed that billionaire Mark Cuban and celebrity Ashton Kutcher became investors in my company, Slyde Handboards. During my pregnancy I was able to grow my business 300% and have been able to continue that growth even with a newborn in the office with me. I gave birth to my baby, Venice Rose, on a Monday and was back into the office on Friday and wouldn't be able to do it without these products below. These products have enabled me to have better sleep, keep my sanity, and keep my baby safe.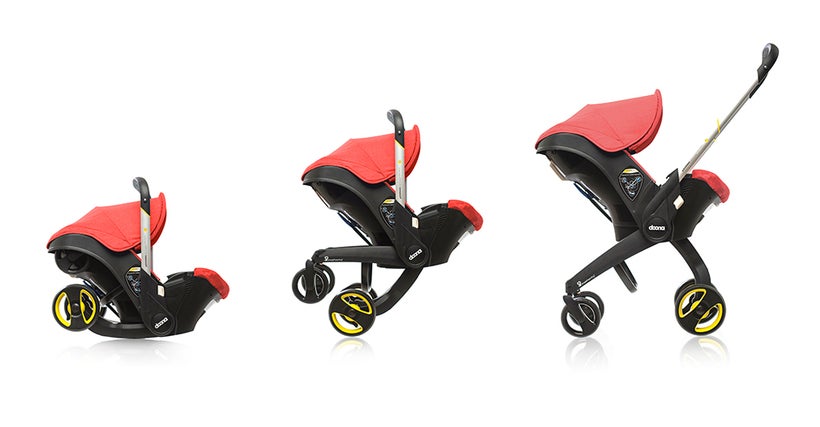 This is no ordinary car seat! It actually easily unfolds to become a stroller. By far one of the most innovative baby products out there with thoughtful design to make an active moms life so much easier. I even use it for my morning walks, to rock Venice to sleep at night (that is how comfortable it is) and for quick trips into the grocery store. You can use the car seat with or without the base, so it makes traveling a cinch with a baby for you to use in ubers or taxis. Doona is also committed to safety and have been tested to pass the most stringent standards.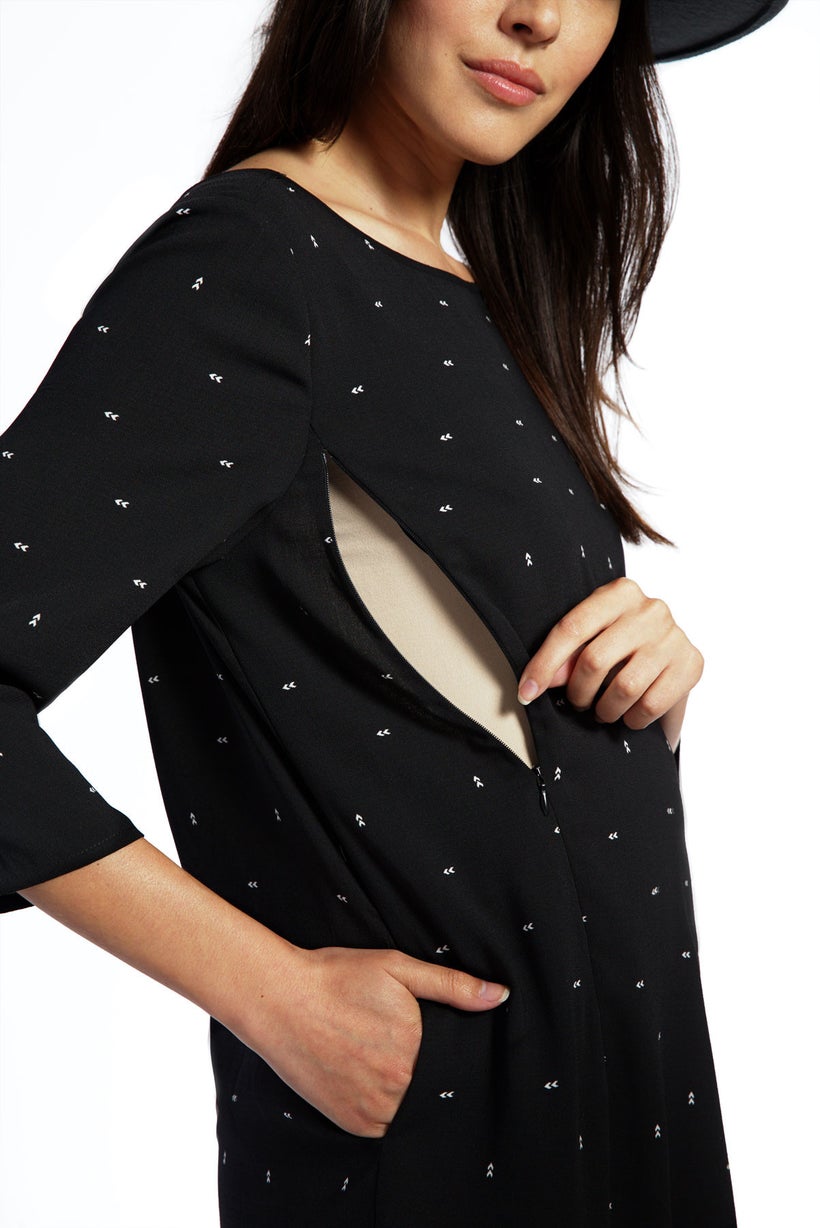 Dress to impress, even while breastfeeding at work. Loyal Hana offers stylish clothes with very sneaky access to be able to breastfeed your baby anywhere. I am in love with their dresses, which fit me perfectly just a week after delivery. I will even be wearing Loyal Hana's chic clothes after I am done breastfeeding and pumping. The materials and fit are designed to make new moms feel confident, capable and beautiful - and I certainly attest to that!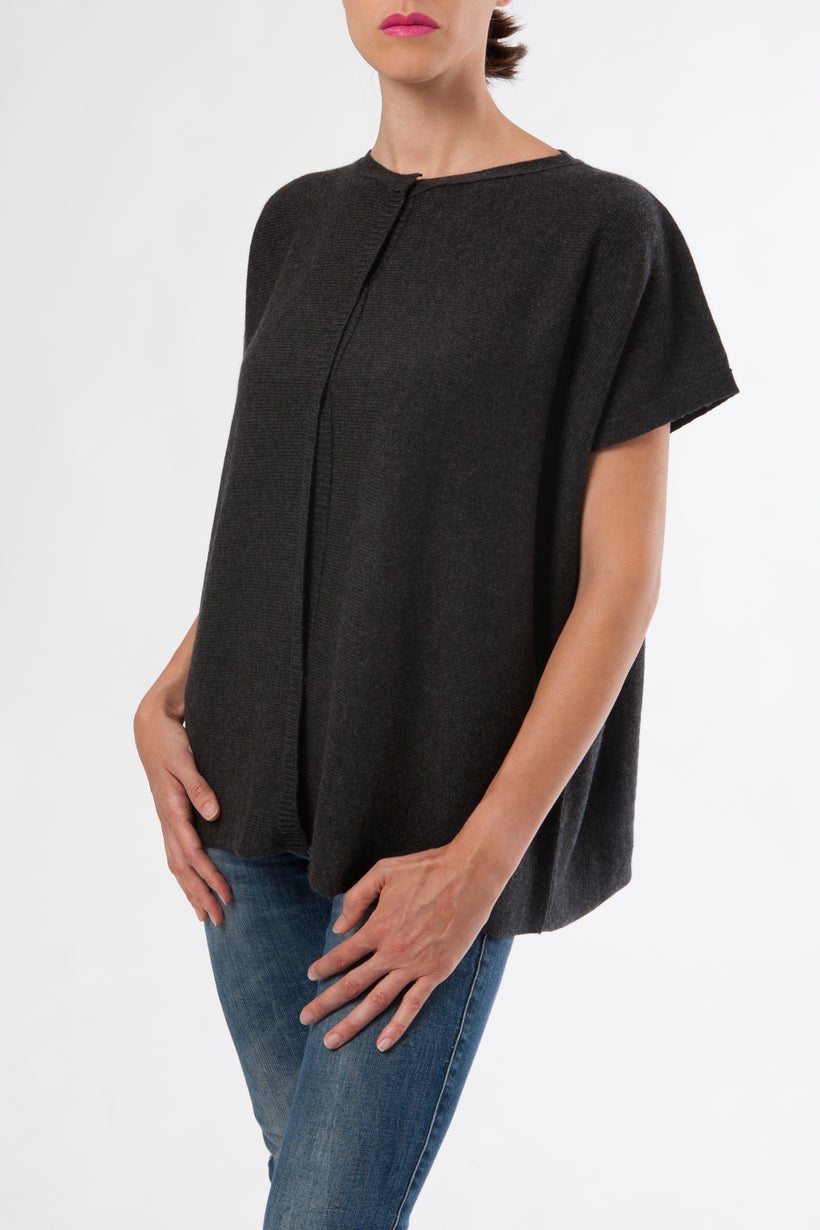 Another breastfeeding clothing company I love! They believe in investing in a few quality pieces that last a lifetime. Made in Italy, they use only the highest quality materials with exceptional craftsmanship. They use mostly natural fibers for their breathable, hygienic and sustainable properties. My favorite is the Vittoria Cardigan, made with Italian Cashmere, that not only feels amazing on my skin, but is also fashionable and perfect for work.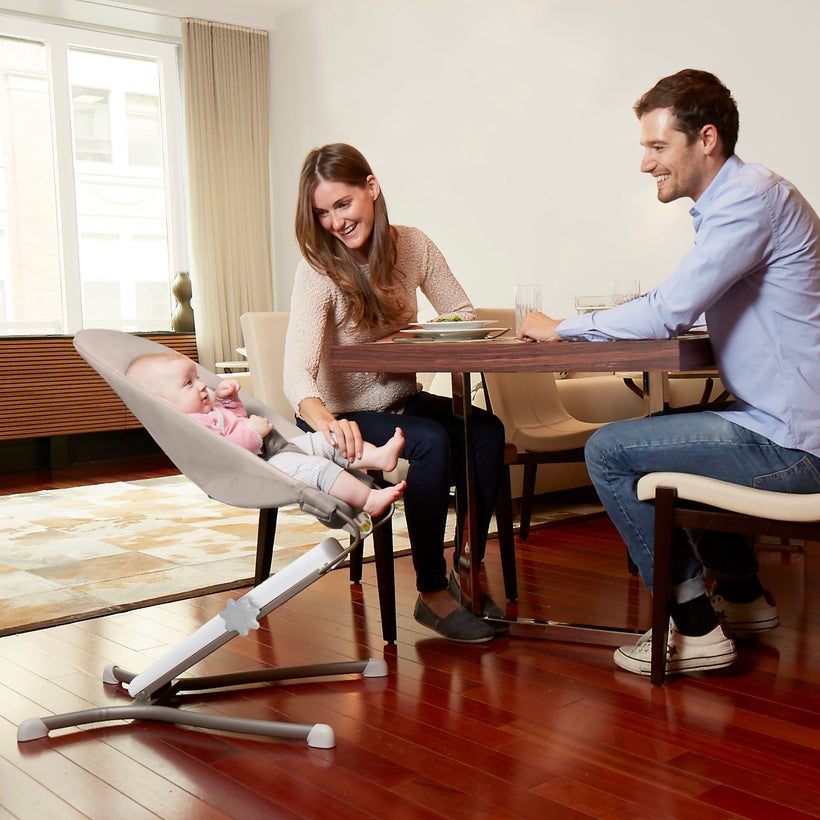 I keep the Uplift Baby bouncer next to my desk at the office. I love that it is level with me while I am at my desk or can be lowered to the floor for playtime with just a turn of the knob. It keeps babies safely supported and engaged with vibration and sounds, so mom-entrepreneurs can work on their computers right next to their little bundle of joy.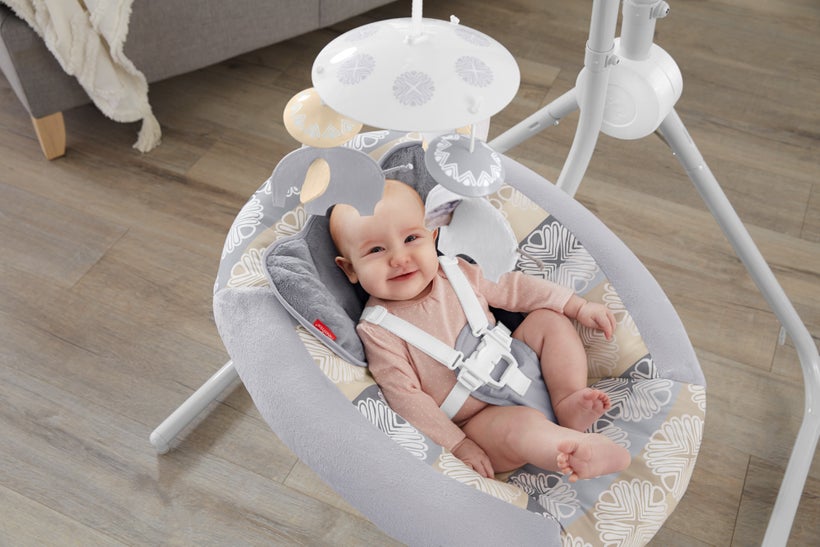 On the other side of my desk is the Elephant Safari Swing for when Venice wants to rest and go to sleep. It is very cozy for her to take a nice long nap, while I am working with its ultra-soft plush insert and head snuggler that makes baby feel snug-as-a-bug. It has two different swinging motions with just a turn of the seat so babies can swing side to side or front to back.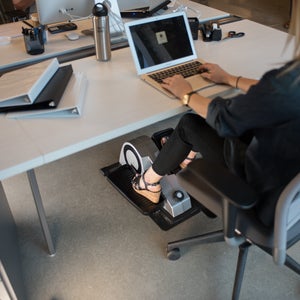 And under my desk is the Cubii, the first smart under desk elliptical. Moms are the best multi-taskers, so why not workout while you work. I gained 40 pounds during my pregnancy and six weeks later have lost 34 of those gained thanks to breastfeeding, walking and Cubii. Cubii helps keep you moving throughout the day, letting you work out whenever and wherever - even on a conference call. You can even monitor your progress on your smartphone to track your calories burned and set goals for yourself.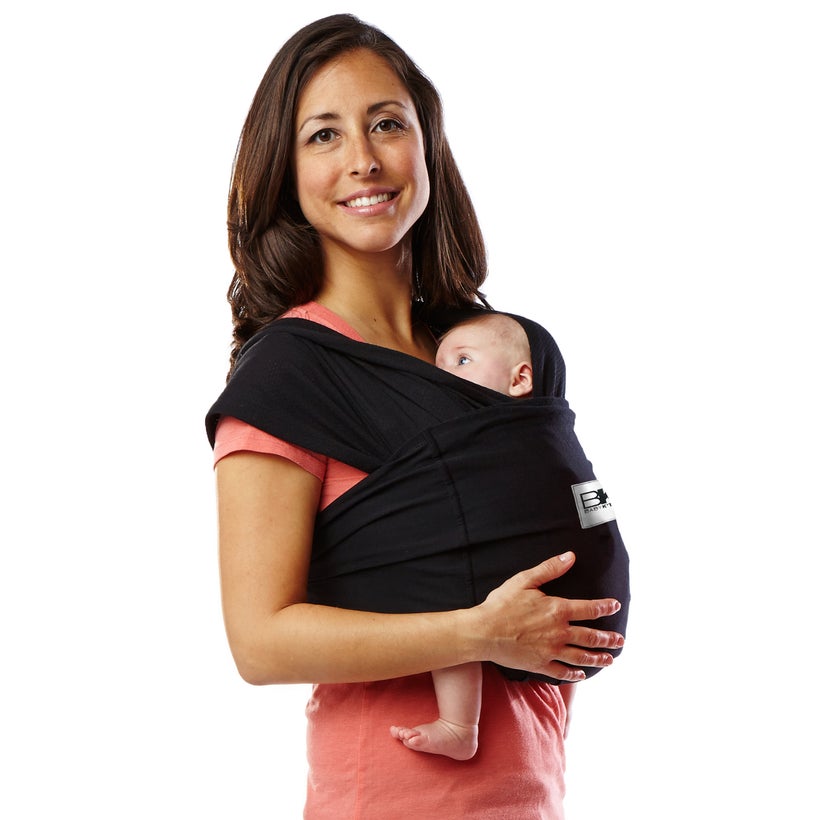 This is the easiest wrap I have ever used, that actually has no wrapping involved. It just has a unique double loop design that functions as a sling, wrap and baby carrier with only three simple steps.
The BabyKTan is the only wrap I have been able to wear and do chores around the house too. Since babies love movement, save your chores for when your baby is awake and wear them with the BabyKTan. In my experience, by the time I am done cleaning, Venice would be asleep and I could get back to work or take a well deserved break.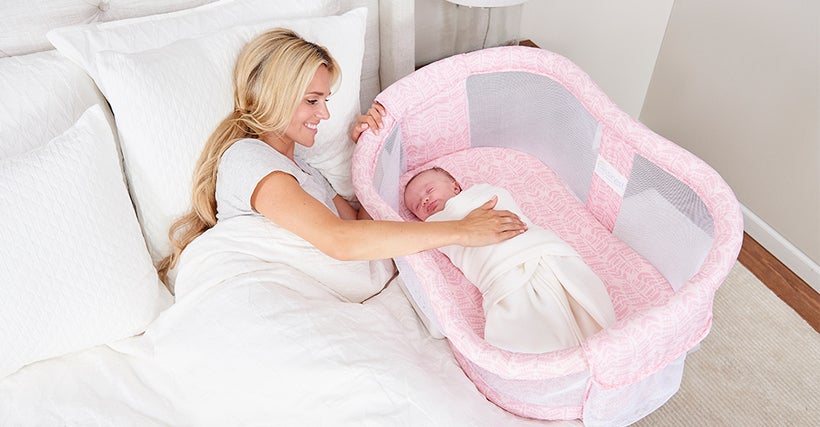 I originally had a crib set up for Venice which she hated. It might have had to do with how big it was and all the open space. She didn't sleep for more than an hour at a time. When I switched her to the Halo Bassinest, she immediately slept so much better. It was such a relief to be able to get some sleep. It also rotates a full 360 degrees, so you can bring your baby close to you, for easy access for your middle of the night breastfeeds. Other bonuses are night light, white noise, lullabies, nursing timer and 2 speeds of vibration in the Premiere Series. I also paired it with the Halo SleepSack Swaddle, which replaces loose blankets, a foolproof way to swaddle your baby, without having to worry about blankets covering your baby's face. Providing extra reassurance, to enjoy a better night's sleep.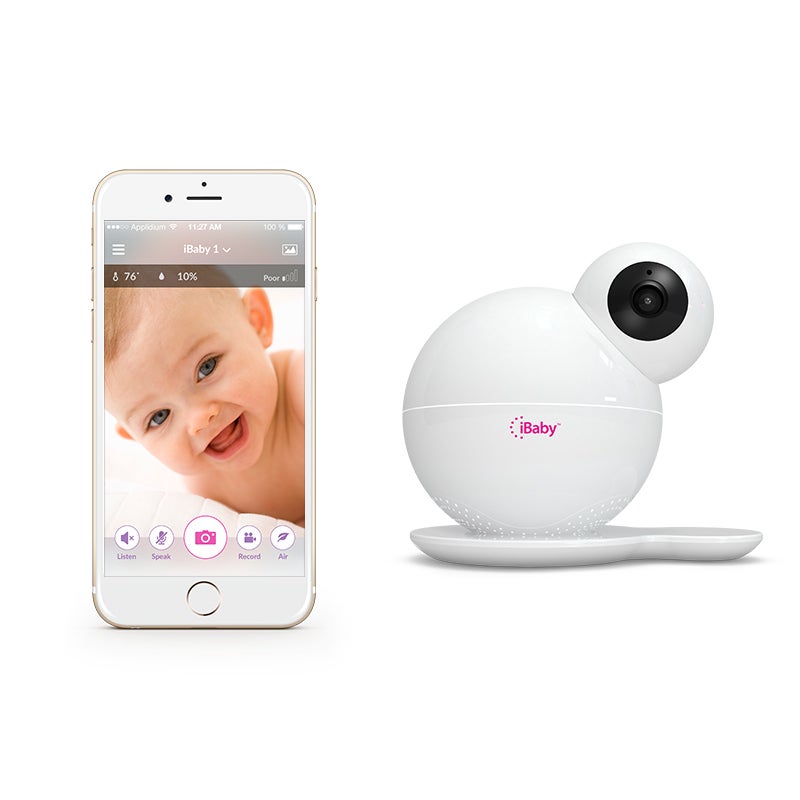 With the iBaby Monitor M6S you can keep an eye on your sleeping baby, while you are working late or even while you are away from home. This monitor connects to your phone and will send you an alert for any movement with its 1080p with night vision. From your phone you can turn the camera and zoom in/out. The two-way audio will allow you to talk to your baby when you're away. You can even play lullabies and bedtime stories through the app, connect to your iTunes library or add MP3 music. To top it off it has an air quality sensor.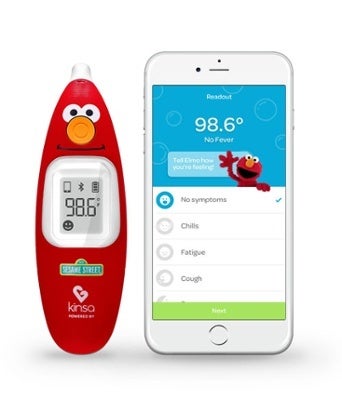 Luckily, I haven't had to actually use this yet, but what I like about it is it tracks fever, symptoms and medications for you and your doctor. You can show the doctor a complete history, for a more informed diagnosis. It also provides real-time medical guidance based on age and fever reading.
Elmo's comfortable ear probe is gentle on sleeping babies, and his one-button reading process is gentle on sleepless mom-entrepreneurs.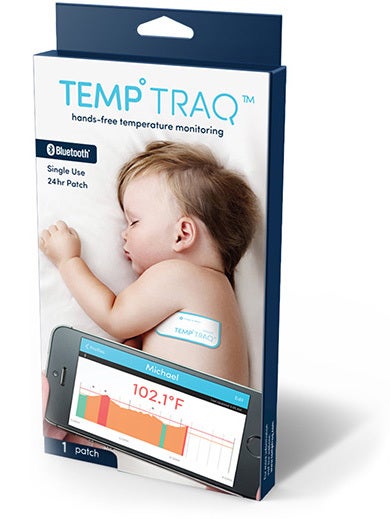 Another medical product I have for when sickness strikes is the TempTraq. TempTraq is a 24-hour (one time use), intelligent thermometer that continuously senses, records, and sends alerts of a child's temperature to your mobile device. It comes in the form of a patch that goes under your baby's arm and from your smartphone you can monitor their temperature without disturbing them or while you are busy trying to get work done.
This post was published on the now-closed HuffPost Contributor platform. Contributors control their own work and posted freely to our site. If you need to flag this entry as abusive,
send us an email
.