At the tail end of a phone conversation with Paul Smithyman, the production designer of the serial killer gallery exhibit coming to New York next month, he asked the question we were dreading: "Will you be there?" To better convey why that question caused a stomach to twist into the shape of a question mark, we will recount our conversation thus far.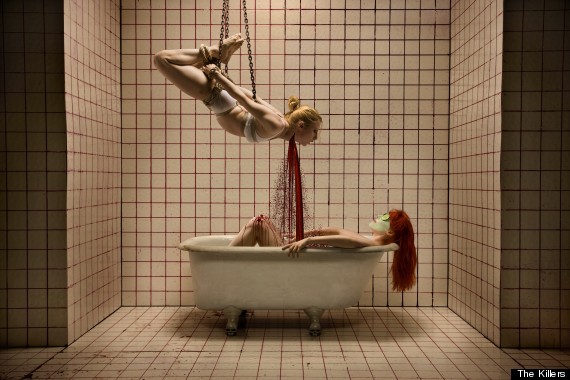 Photo by Joshua Hoffine
Each year brings a new iteration of Nightmare with a new theme, this year focusing on the most gruesome serial killers from past to present. Both Haskell and Kopelman insist in their press release that this year's exhibit would be the scariest yet, "unsurpassed in fright level," according to Kopelman.
Smithyman, who has experience on Broadway, Off Broadway and Off-Off Broadway, said he had no interest in the art of the scare prior to embarking upon a career with Nightmare. But when explaining the craft of conjuring fear it was easy to sense Smithyman's excitement. "Making someone scream, that's fun," he said. He then explained how Nightmare had led him to dissect the idea of fear, or "why people like to be scared... why people don't like to be scared." We asked if certain moves were seen as cheap when trying to finagle a squeal from a viewer. "You won't see any Freddy Krueger in our house," he responded.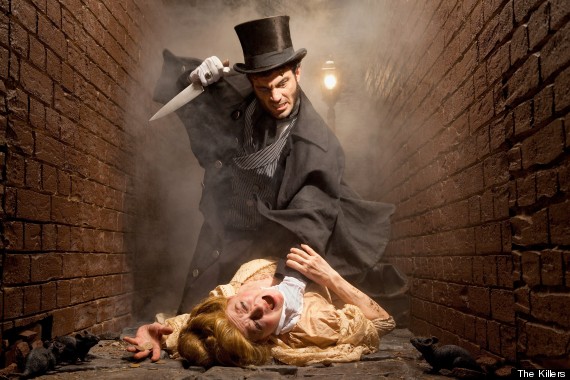 Photo by Joshua Hoffine

You will see equally horrifying, less mass-marketed historical killers like Ted Bundy, Albert Fish and the Zodiac killer. (Prepare to experience nausea if you look up any of these names online.) Smithyman has designed a labyrinth of rooms, each housing a different killer, played by a professional actor. The atmosphere and pace varies from room to room; one, for example, is transformed into an eerie courtroom, while another is pitch black. Nightmare also features a gallery exhibition, displaying the murderers' art collections and personal memorabilia, mixing the fantastical nature of the haunted house with the lingering ghosts of history.
When taking in a work of art we often hope to experience a visceral reaction, either bodily, emotional or both. The horror genre seems to evoke such a reaction with little trouble at all, grabbing and transporting a viewer into a terror-filled landscape. So what can other art forms learn from horror, we asked? "The things that are unleashed when fear takes grip," Smithyman began. "The chemicals that are released are pretty powerful things. It gets to chemistry when we try to understand it."
"Killers" runs from September 28 - November 3 at the Clemente Soto Velez Cultural Center in NY. Tickets go on sale September 1, 2012.
REAL LIFE. REAL NEWS. REAL VOICES.
Help us tell more of the stories that matter from voices that too often remain unheard.
BEFORE YOU GO