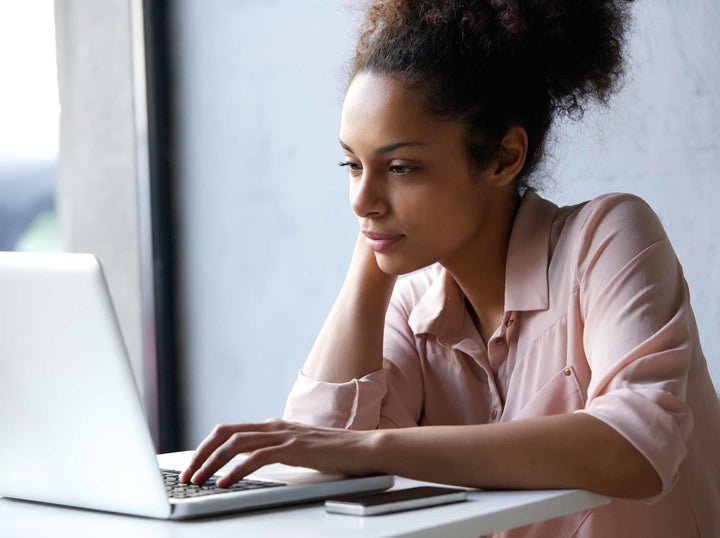 Face-to-face time is so 1990's. We used to use technology to bridge gaps mainly with traveling employees or select distant vendors and partners. Today we need to facilitate daily dialog and collaboration with a significant and growing number of remote internal and external workers and third-party experts.
20%–25% of the U.S. workforce now teleworks with some frequency
Regular work-at-home grew by 103% between 2005 and 2015 among those not self-employed
53 million people are now doing freelance work in the U.S., which is 34% of the workforce
It might have felt like a gradual evolution. However, there has been a fundamental shift in the traditional concept of "the office" and who is working where, when, and how. As a result, the way the new, dispersed workforce should best be enabled, managed, and monitored has changed significantly.
When everyone was based in an office, information and tasks could be strictly supervised and tightly controlled. Now, important elements of control, including work location, are being ceded to give employees more choice and in order to stimulate engagement and, thence, productivity. Dispersed daily to differing degrees, employees need to be well-connected and highly communicated with. Processes and their assigned tasks should be transparently shared, clearly defined, and trackable.
For more insights on why and how organizations are making the transition to connect with and support their distributed workers, I spoke with Michael Affronti, VP of product, and Eric Hanson, VP of product marketing, for Fuze (previously ThinkingPhones), which provides communications and application-based services to connect and enable distributed workers.
Why is it imperative for employers to adopt a strategic and systematic approach to the way they digitally enable their specific combination of office-based and remote employees?
These days, people demand frictionless business tools because they have experienced an explosion of consumer applications that have made communications appear seamless. However, the average time to set up a meeting with traditional videoconferencing is still 14 minutes, down from 22 minutes a few years ago. Since younger workers now expect to be able to use video, if they want to connect with remote colleagues, they might quickly default to quicker/easier consumer tools such as Apple's FaceTime or another similar solution. This results in what is called shadow IT – increasingly common scenarios where employees use their own apps to interact, not the company's infrastructure, which can generate major security risks for an organization.
It was relatively straightforward to support traditional working habits, but the emerging individualized approach to workers makes it more complex. How do you see the necessary, customizable software addressing the new work situations and needs?
Personalized applications can be powerful for employers and employees alike. They can allow employees to express themselves in their own individual way – such as converting text to speech – if preferred. Sophisticated new software can monitor workers, understand them better, learn their habits, and adjust to optimize usage. It can help track productivity, such as how many calls people make or their interactions with an application, or promote efficiency by suggesting short-term tasks in daily "white space" micro-times.
Technology is deeply integrated into business processes. Now it is evolving with the changing needs and habits of employees. What are you seeing in terms of how corporate IT is responding?
We see an evolution of the IT persona – now more business savvy and more strategic. IT is deployed cross-functionally, as more business leaders are starting to work across divisions/departments. The CMO and CRO are now customers of IT. IT serves as a champion for their needs and works backwards to identify required technology. The IT department is listening and learning, watching user behavior, and making iterative refinements. They are trying to understand the optimal work process to reduce end-user friction as much as possible.
What about those who are not technology-savvy or -comfortable? Whether tech-related or not, most people do not easily change their habits, even if the change appears to be beneficial for them. How can the transition best be facilitated?
Employees need to be able to adapt at their own pace. So, legacy habits need to be supported during the move to different software and or platforms. It is critical to be able to integrate any new technology with the two to three key existing software applications that the company utilizes, so the end-user experiences and workflows are optimized as much as possible throughout the transition.
One challenging aspect of the new technology-enhanced working environment is the disappearance of traditional boundaries. This is often exacerbated when someone is not working in the office – with even more blurred definitions of office/home, work/leisure, etc. How can an employer help employees create defined work practices?
Boundaries are tough to mandate – such as "no emails after hours." At Fuze, we encourage our own directors to work with their teams and consider, "What does a good work style look like to you?" With customers, we ask "What does staying connected mean to you and your employees?" and "What does it mean to be connected or disconnected after hours or while on vacation?" Fuze's objective is to clarify what different work styles a customer is promoting and to support these with appropriate software and workflow suggestions.
Meeting employees and companies' needs
In the Future of Work environment, each person must be able to engage, collaborate, and contribute effectively and efficiently according to their responsibilities, and be communicated with, monitored, and managed to the level necessary no matter where they work. New personalization technology means that individual employees' needs can be met, allowing for different roles, working styles, and desired communications means and or applications.
Whether enthusiastically adopted or begrudgingly accepted, most businesses need to add customizable, strategic, virtual enterprise capabilities to interconnect all their workers appropriately. This is essential to recruit and retain key talent and to remain competitive in the global marketplace with an increasingly globally dispersed workforce.
Sophie is the Workforce Innovation Specialist at Flexcel Network, helping companies transition to very new ways of working, dealing with issues such as workplace flexibility, talent management, Millennial demands and new employee career planning needs. She speaks frequently to corporate and professional audiences about Future of Work issues. Sophie is also President of the NYC chapter of the National Association of Women Business Owners.
Popular in the Community