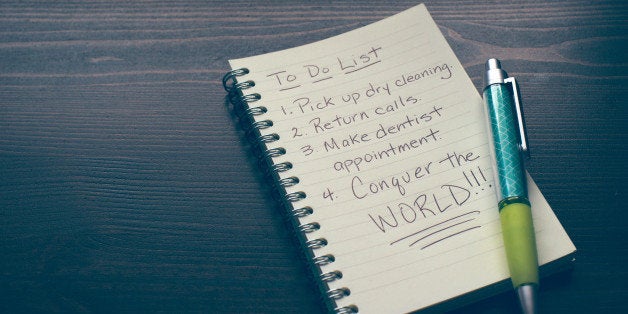 If you struggle to check everything off your list, you aren't alone. According to a 2012 survey by LinkedIn, only 11 percent of professionals globally said they were able to complete all the items on their to-do list in an average workday. The survey also found that 83.3 percent of those working in agriculture accomplished all or most of the tasks on their lists, followed by 79.1 percent of those in the consumer industry and 77.3 percent of those in the service industry.
Is it any surprise that farmers are the best at completing their to-do lists? There is a lot at stake if a farmer is unable to get through his or her daily tasks. So what can you do to improve your success rate? Act like a farmer.
Write It Down
According to LinkedIn's survey, 45 percent of respondents recorded their lists electronically and 50 percent on paper. And there's a saying: "What gets written down, gets done." In a New York Times article titled, "How to Conquer Your To-Do List," Julie Morgenstern, a productivity consultant based in New York, says: "Certain types of people, regardless of age, prefer to keep their to-do lists on paper." Morgenstern recommends you "Decide on a single, consistent system -- paper or electronic -- and use that system as the one and only place to record everything you need to do." Creating lists applies to both job search and career success. Farmers must rely on their calendars to manage their agricultural business. Record your daily and weekly action items and use a calendar to set reminders before you start your new day.
Prioritize Emergencies
Of the 17 industries surveyed, the legal, educational and medical industries surprisingly ranked the lowest in terms of completing all or most of the items on a daily to-do list. Several factors may be at play, including frequency of emergencies; demands from customers, patients or clients; or direct impact of work on future earnings. Additionally, 26 percent of the medical professionals stated that they were easily distracted. In an article summarizing the survey, LinkedIn's Nicole Williams writes that "having a regular list of tasks that need to get done each and every day will help not only keep you focused but also ensure you're able to respond to inevitable diversions of your attention." Remember, farmers have a sense of urgency to complete the tasks at hand because often lives depend on it.
Add Structure
People in the world of art tended to have a harder time staying on track in accomplishing items on their to-do list. According to the LinkedIn survey, 63 percent of artists felt they did a good job prioritizing their work, versus 91 percent of agriculture workers who felt they did a good job. Structure and regimen can sometimes be difficult for people who crave spontaneity and creativity. If you know you tend to avoid committing to specific goals or blocking time off for a single activity, staying on track will be more difficult. It has been said that it takes more than 20 days to establish a new habit. Begin building your productivity habit today. This can be hard work. Sticking with your new habit means you will have to roll up your sleeves and maybe even get dirty and sweaty.
Whether you are heading off to college, new to a job or a long-time member of the workforce, a huge component to your success will be your ability to work through your ever-growing, emergency-laden to-do list. Recording the list, prioritization and structure will help get you the results expected.
Before You Go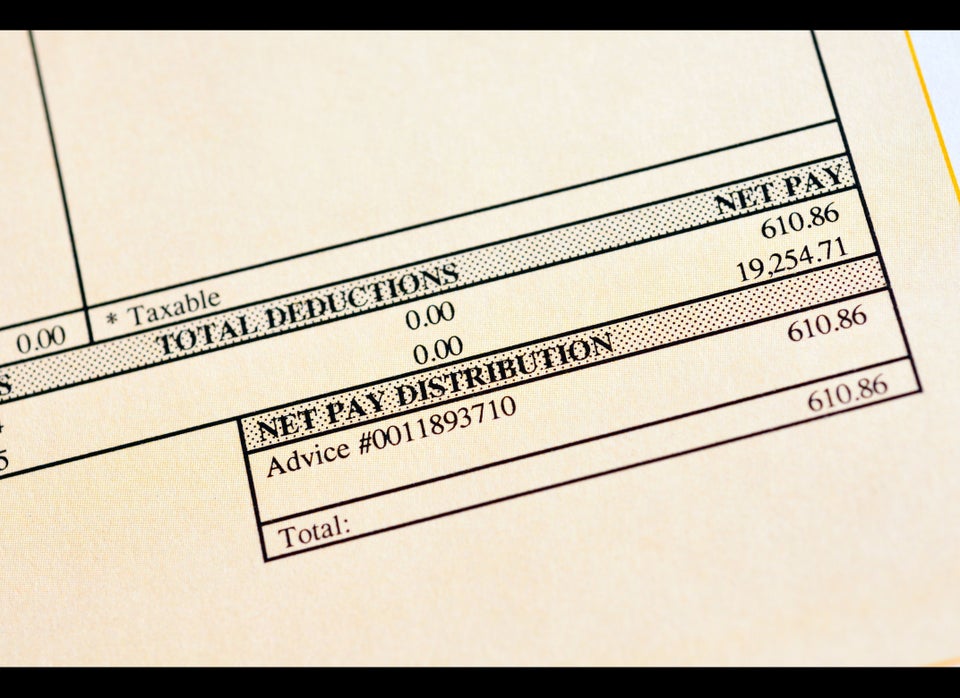 5 Reasons Work Is Good For Your Health
Popular in the Community