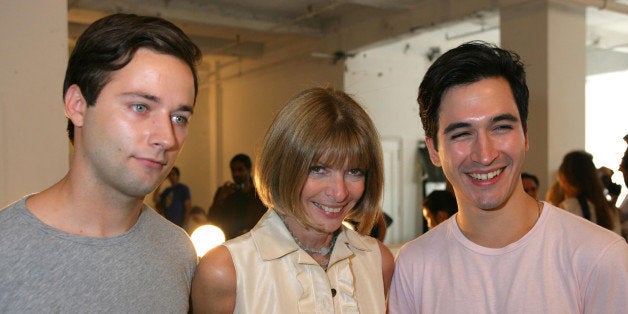 Fashion favorite Proenza Schouler is so successful, it's hard to imagine a time the label was unknown. Still, CFDA Award-winning designers Jack McCollough and Lazaro Hernandez remember toiling away in relative obscurity -- and the surprising way they rose to fame.
At a discussion at Boston's Institute of Contemporary Art on Thursday, McCollough and Hernandez revealed they had a major ally as young designers: Anna Wintour. Hernandez said he first approached the notoriously intimidating Vogue editrix while he was a mere student -- and on a plane, no less. Our friends at Racked have the details:
[Hernandez and his mother] were on Wintour's flight, where she sat up in first class and Lazaro sat toward the back. He wrote her a note on a napkin, bravely walked up to her seat and placed it under her drink. She ignored him, even after tapping her on the shoulder. Two weeks later, Lazaro received a call from Michael Kors, who said Wintour gave him a letter from a kid on the plane and that Kors should hire him as an intern. The rest is history. Moral of the story: Grow some balls and go for it.
We can't even imagine the bravery Lazaro must have had to muster to invade first class, or how it felt to be ignored by Anna. Yet so-called Nuclear Wintour came through in the end -- and we're ever so grateful she did. Is this further proof that Anna has a heart after all?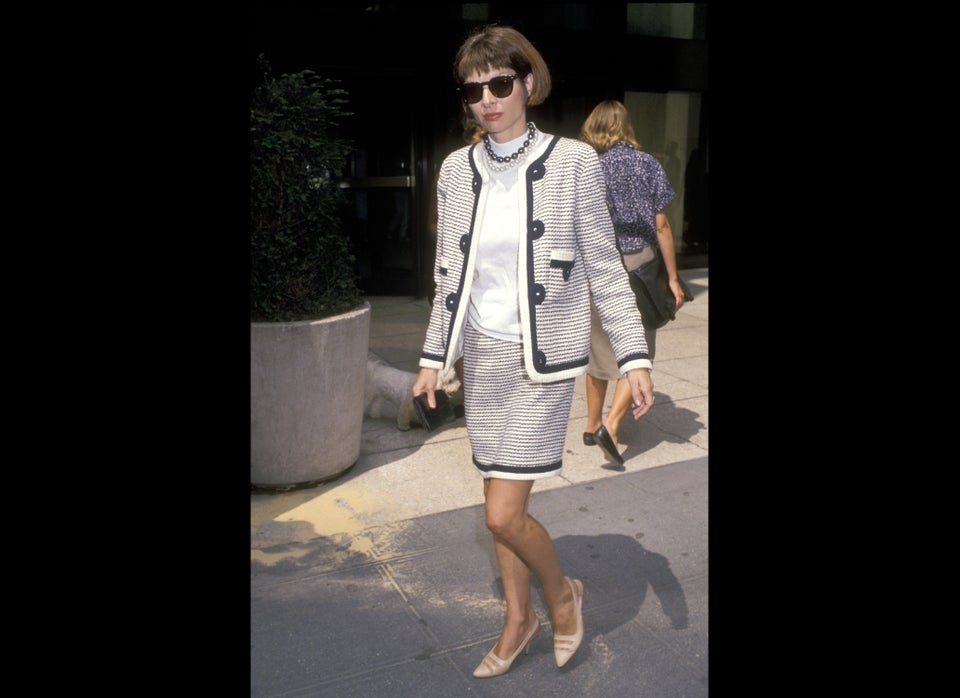 Anna Wintour Through The Years