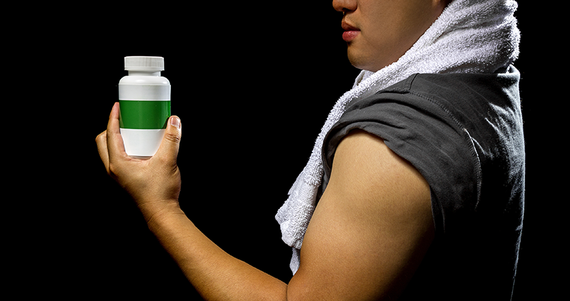 Leading up to last year's NFL draft, my firm noted the heavy toll that contact sports take on athletes, and how medical cannabis could help to alleviate that burden. Cannabis has been in a much bigger spotlight over the past 12 months and as part of that many retired and active professional athletes have spoken up about the plant and its potential. Across multiple sports athletes have stated that cannabis could be a superior treatment for sports-related injuries, without the drawbacks of current opioid pain medications.
Professional sports put an enormous strain on the human body, and more and more retired athletes have spoken out about the potential of medical cannabis. Former NBA players Jay Williams and Cliff Robinson have been outspoken advocates for cannabis in the NBA with Williams estimating that 80% of NBA players are already self-medicating with the plant. "I'm not condoning for anyone under 18 to use cannabis or marijuana, but from a medical perspective, it's about time some of these brands like the NBA and MLB become a little bit more progressive and start thinking forward instead of being held captive in the past," Williams said.
The anti-inflammatory effects of cannabis can ease a lot of the pain that players routinely face. Former NFL quarterback Jake Plummer stated that toward the end of his playing career he was taking anti-inflammatory medication just to get through a season. For the last year he has been legally using CBD oil which he attributes to how well he feels now. "I feel like with what this has done for me that it's a wonder medicine," he said.
In addition to its use as an anti-inflammatory cannabis can be used as a pain reliever. Athletes are subjected to repeated heavy impacts which no doubt take a toll. Every play NFL linemen are subject to hits equivalent in force to 25mph car accidents. To keep players active teams then ply them with prescription opioid painkillers, often in dangerous amounts. Two years ago the DEA investigated the NFL for misuse of prescription drugs due to a lawsuit brought by several former players that alleged the league "intentionally, recklessly and negligently created and maintained a culture of drug misuse, substituting players' health for profit."
The addiction problem leading from over-prescription of pain medication isn't limited to professional sports but the results in sports are widely documented, from the drug problems that plagued Ryan Leaf's entire playing career dating back to college to Hall of Fame quarterback Brett Favre's stint in rehab. "It's easy for doctors to prescribe you Oxycontin and look I was addicted to it for five plus years so I know," Jay Williams noted. "I know so many athletes that play on Percocet. Have you ever taken Percocet by the way? It makes you way more groggy than rubbing cannabis oil into your skin."
Unfortunately addiction isn't the only problem associated with opioid painkillers. In 2014 the United States saw a record high in number of deaths due to opioid overdose and the CDC has noted that at least half of those were due to prescription drugs. Former Giants safety Tyler Sash unfortunately fell victim to this when he died two years ago from an overdose of methadone and hydrocodone, and he's hardly alone. It was later discovered that Sash also had CTE, a degenerative brain disease which has been a hot-button topic throughout all contact sports. There are indications that cannabis has a neuroprotectant effect in cases of traumatic brain injury, and active Baltimore Ravens tackle Eugene Monroe recently donated $10,000 toward researching whether or not cannabis could mitigate the effects of CTE, calling for other players to follow his lead.
Since the current research involving CTE and repeated concussions is so spotty, we're now seeing players leave the league prematurely over future health concerns. Former free agent safety Husain Abdullah cited the five concussions he'd suffered in his seven-year playing career as the primary reason he didn't explore a contract with a new team this offseason. Additionally, it's hard to believe potential injuries had nothing to do with running back Marshawn Lynch's retirement this offseason as well, since he could have had several more highly productive and highly lucrative years in the NFL.
The more we find out about the injuries involved in professional sports, and the more we learn about the dangers of prescription painkillers, the harder it is to ignore the benefits people are receiving every day as a result of medical cannabis. Sports are a multi-billion dollar business because athletes work their entire lives and put their bodies on the line for our entertainment. It's irresponsible to deny them access to life-changing medication and force them into the known addiction cycle related to opioid painkillers. Worse than that, it's inhumane to make them choose between their careers and their long-term health. Medical cannabis can help. For pro-athletes and for patients across this country we should let it.
Related
Popular in the Community