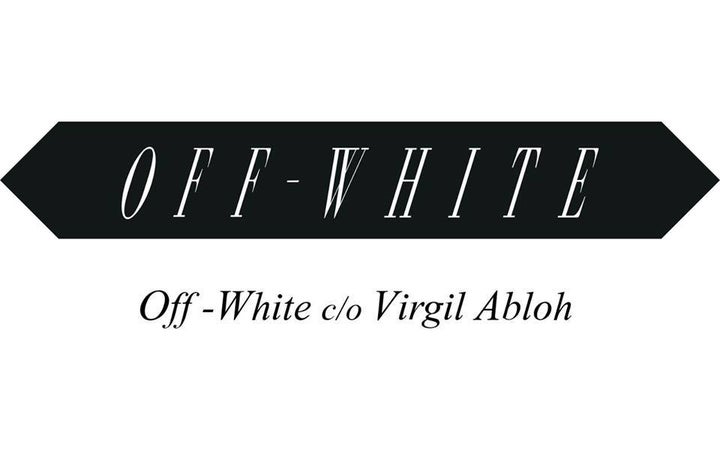 In the historic Italian epic poem, "The Divine Comedy," the Roman poet Virgil takes Dante on a journey through the very depths of hell through purgatory and right up to heaven. The poem, of course, has become an allegory for the soul's journey towards infinite. Just as Virgil had audiences captivated on his journey through hell, so did Virgil Abloh yesterday as he spoke to an auditorium full of students and fans alike, detailing his many failures and projects that would ultimately lead to what has certainly become one of his greatest successes to date; Off-White. Given the sheer amount of people who were waiting outside of the building, you would have thought he was giving away Off-White pieces, but no, everyone was vying for a seat to watch one of the biggest names in street style and fashion alike speak.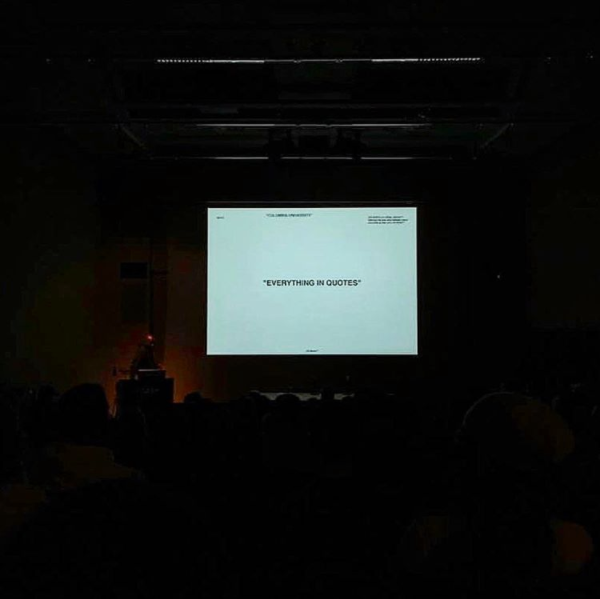 The lecture, originally titled "Everything In Quotes" had changed, much like many of Abloh's projects, before it had even started. Retitled "Young Architects Can Change The World By Not Building Buildings" Abloh launched into a very lively discussion regarding to all things Off-White. This entailed everything from his beginnings working with Kanye West, to the founding Been Trill (something he has previously stated was a troll on the internet) to Pyrex Vision to his overall vision for design and his brand. His fans, many of whom have been following him since he came on the scene, were thrilled to see answers to questions they've long been asking. What was Pyrex Vision? Who is Jim Jones? Why the diagonal white lines for Off-White? Much of Abloh's brands have been shrouded in mystery but not for the reason everyone often thought and last night that reason became even more evident: Virgil's real strength and the strength of all of his brands is that he has forced everyone to look at the world in a different way.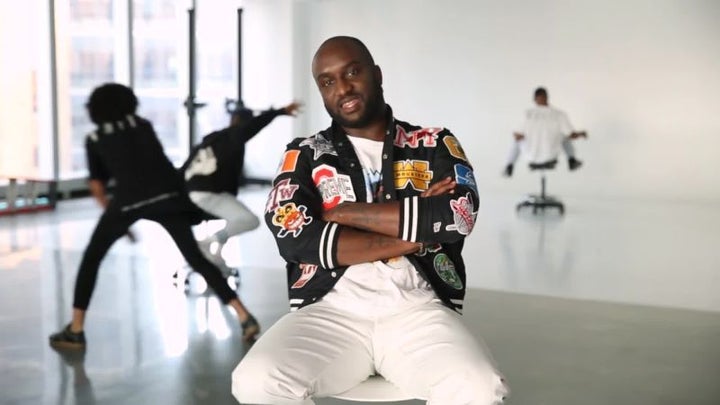 At the crux of everything that he has done, Virgil has challenged the idea of what is accepted as high fashion, or design, or photography. At a time when information is available at the click of a button, Off-White makes people fill in the void of fashion with their own views and their own ideas. It pushes people to think for themselves. By challenging the conventions of design and architecture at one of the world's top architecture schools, he was simply pushing forward this narrative; Take the thinking and mentality that he's created and adopt it for your own. Take the design specifications you've learned regarding building buildings and use it to change the world in another way.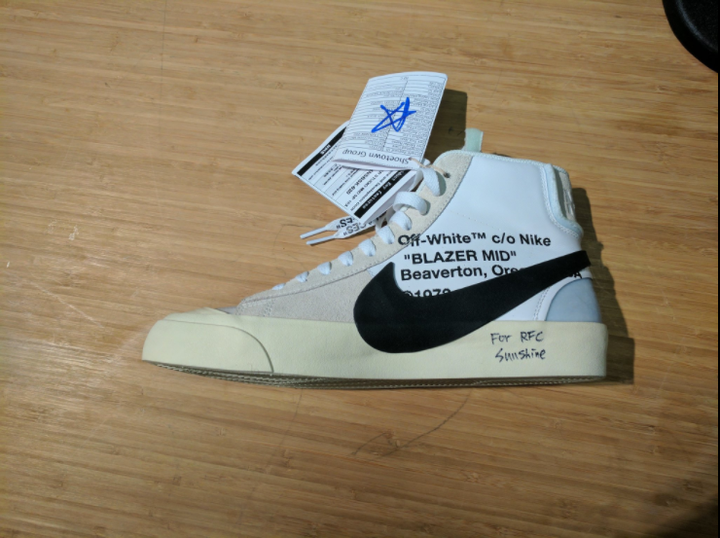 Of course the talk was filled with more than abstract ideas and concepts. For example we finally learned that the reason Off-White uses diagonal lines is because he wanted to take a symbol that everyone has constantly seen but no one has appropriated and use it as his own version of a monogram. He also used the opportunity to showcase the new sneaker he's working on with Nike that will be sure to send kids into a frenzy. He talked about a book he has coming out next year and how he now has a printing press to create those books. But most importantly he reminded everyone who was hearing him speak that the journey is never linear and more important than anything is to have the courage to believe in what you're doing and to see it through. Watching Virgil speak directly to "the youth" was something that obviously represented a new frontier for him, given the excitement in his voice. Speaking to him about the sold out lecture and how he managed to fill a class he simply smiled and said "10/10! That was my goal in life" and you know what, despite all of his accomplishments, I think being able to inspire young people everywhere remains his life's greatest work.